If there is one thing you need to leave behind whenever you decide to hit the south african social media streets is your pride and the spirit of doing show off's whenever you got you anything new be it a car clothes or whatever.
A lot of people including celebrities have been crucified by fans whenever they tried doing some show off's.And as if that it not enough there is still some individuals doing those show off's.
For example take a look at the picture below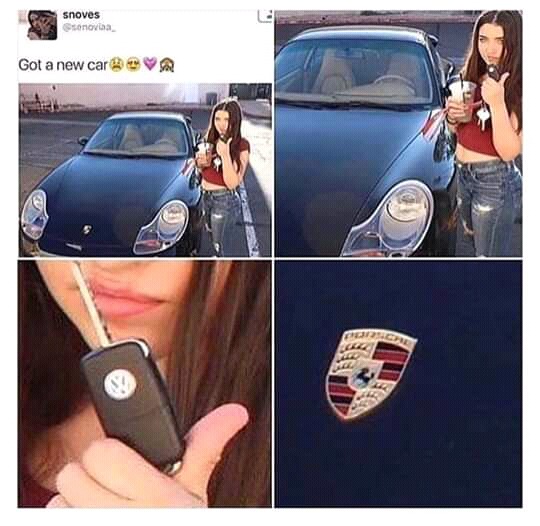 Well if you don't understand. what happened is that after the lady was showing of posing as if that lambogini is her's but then the social media people decided to zoom in the keys and it turns out that the key she has in her hand is that of a polo vivo.
As soon as that may was identified to not be that of a porshche a lot of people had a lot to say.Take a look at some of thier comments.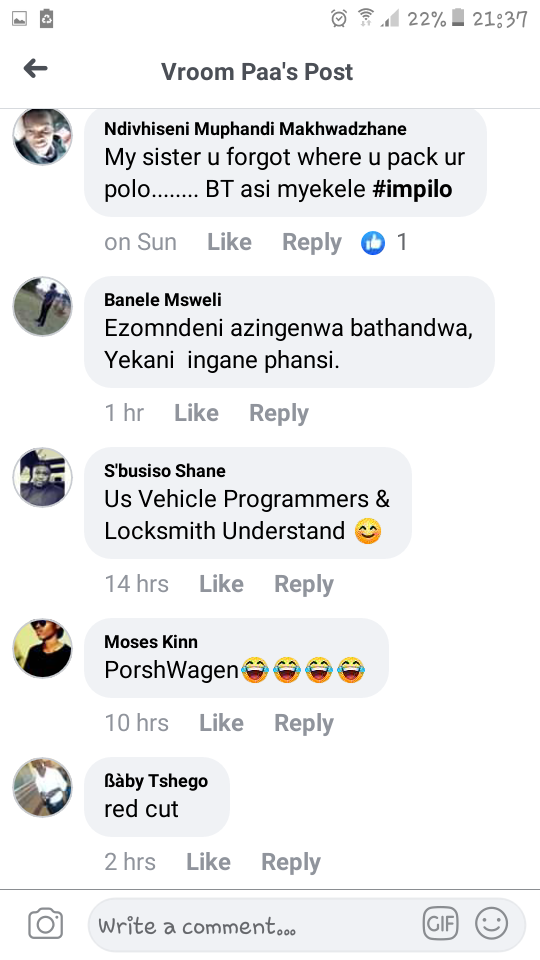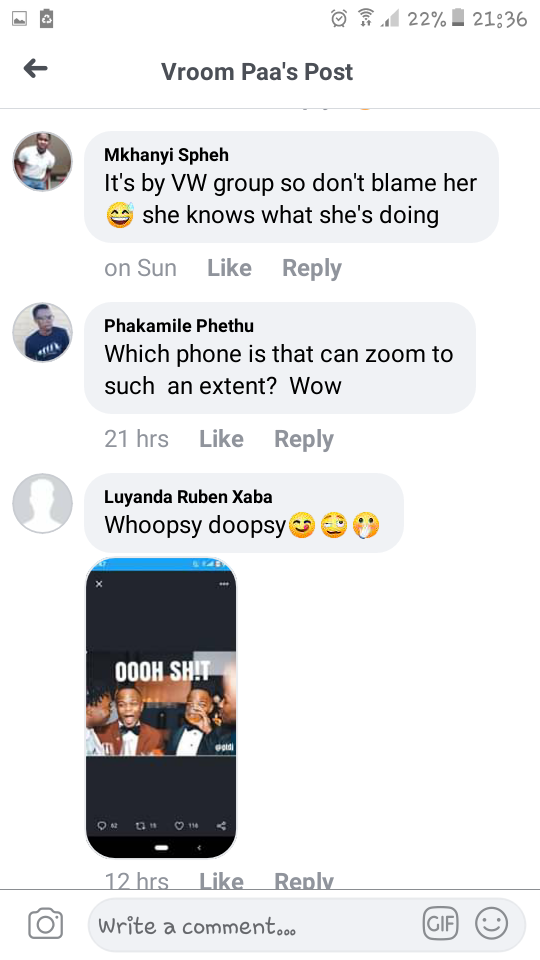 Onething you better learn from this whole situation is to always keep you cool and stay in your lane whenever you are in the social media streets for it might end in tears for you too.
Content created and supplied by: RastaWrites01 (via Opera News )