Viggy and virginia are the most beautiful talented, women with amazing voice.
The twins are from Stanger, Durban South Africa, their name Qwabe twins is a band named of two sisters singing and they were first known when they appeared on the show Idols SA.
This is a picture of Viggy and Virginia when they were still at schoolbin high school, it was posted by viddy on her instagram page.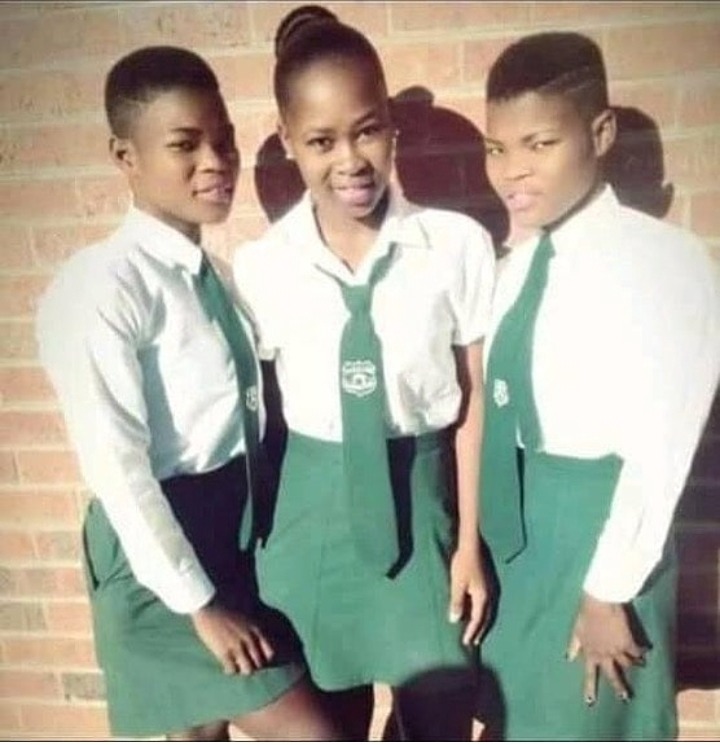 The two sisters are 22 years old this year 2021, and they are the Identical twins with the most beautiful, amazing voices.They have now been in cahoots or been featured many times by artists like, Dj Tira and they have also produced their own song which have been making mends on social media, and have many views and downloads.
The two sisters are still producing many songs with famous artists and celebrities, and they have been posting videos of their coming songs they have produced but yet have not been released.
Source:Instagram @viggy_Qwabe
Content created and supplied by:Esihle
(Opera news)
Content created and supplied by: EsihleR (via Opera News )