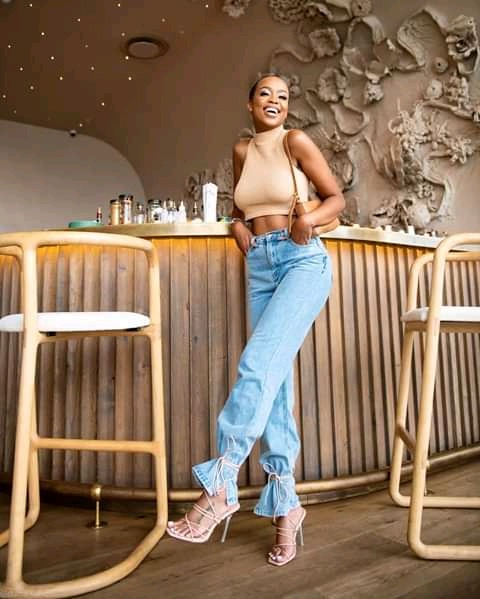 South African media personality and model Ntando Duma has been in the entertainment industry for a few years now. She started off her career on eTV.
For years Ntando Duma was part of the Rhythm City family. From there she was also a presenter on Craze also on eTV. She has come a long way since then.
Nowadays she's more than just a media personality, Ntando Duma is also a mother to a beautiful 3 years old daughter called Sibahle Mzizi.
She has been doing a great job at raising her daughter. Despite the problems she had with Sibahle's father in the past, they seem to be doing a good job at co-parenting.
They both get to spend time with their daughter and share some cute snaps with their fans. Sibahle is a child thats loved by many people.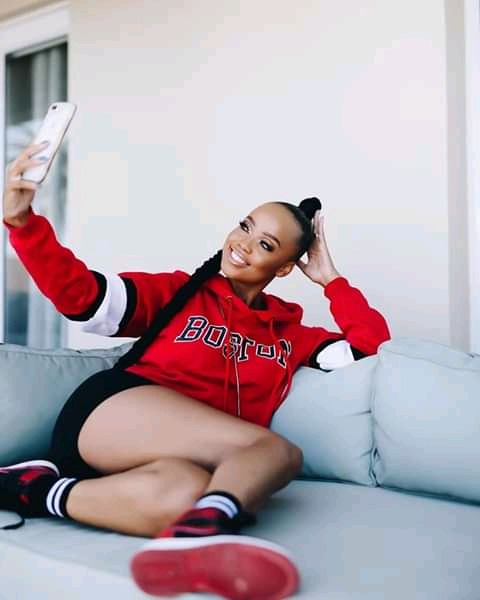 Not long ago Ntando Duma was gushing about how she got paid for being a good mother to her daughter by a fan whilst she went out with friends.
So she seems to have everything handled. Over the last few years we have also learned that Ntando Duma has a great relationship with her mother.
She threw her a surprise bedroom birthday last year when the lockdown event began. She posted pictures on her social media platforms and fans went crazy at her mother's age.
Besides that, many fans love that she likes to spoil her mother. She has worked very hard for a lot of years and now it has finally paid off, she is living her best life.
Ntando Duma posted pictures posing on the wall of the house she had built for her mother, she stated that she the house was still under construction and by the look of things, the final work will be a masterpiece.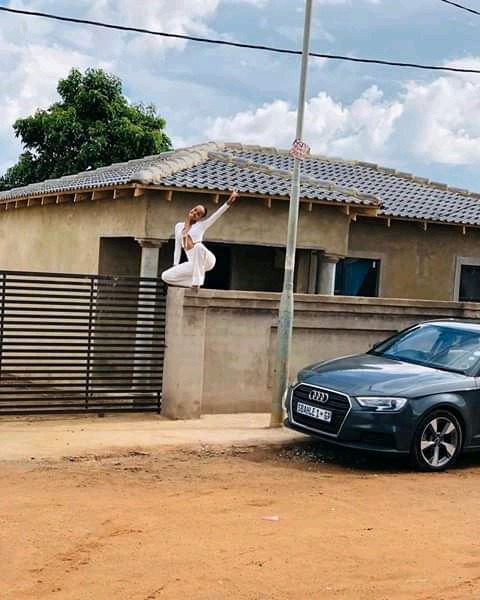 A lot of our local celebrities have been celebrating doing big things not just for them but for their parents as well. Last year a lot of them where posting pictures of the achievements they made.
Asavela Mgcithi posted pictures that she had build her grandmother a house and it looked great. She shared her proud moment on social media.
Then we saw another young person, Nigerian YouTube sensation Emmanuela, she built her mother a beautiful house. Emmanuel is not even 16 years of age but she has already done so much for herself.
I think its safe to say that we are moving in the right direction as the youth of Africa. Things have been going good and they are setting a good example.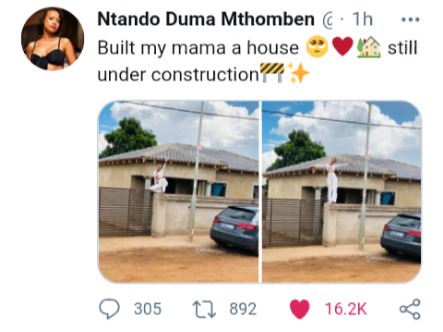 Content created and supplied by: Nkunkza (via Opera News )