Did you know these interesting fun facts about Shona and Connie Ferguson's daughter 'Ali'?
za.studio.opera.com
2020-07-28 11:10:01
The Queen actress, Connie Ferguson took to her Instagram page and shared a cute mommy-daughter moment on her Instagram.
The actress and her youngest daughter, Alicia 'Ali' Ferguson, had a lot of fun while they were busy showing each other how to dance.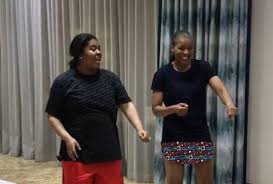 Alicia first taught her mother how to do a version of the Tik Tok dance.
The actress wrote " So I've been told I need to learn a new Tik Tok dance by @ali.ferguson_and this one proving to be a little more complex than the last! Still learning. When I get it, you will".
And then the actress, Connie Ferguson then decided to show Alicia that she's got a few moves of her own and then showed her how to do Michael Jackson's moonwalk.
The actress captioned " See? I also have a few trick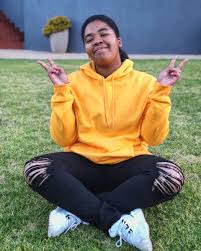 s up my sleeve! Can also teach the youngins something!".
South African power couple, Connie Ferguson and Shona Ferguson's daughter is a super-talented musician and a composer.
The 18 year old Alicia Angel Ferguson plays the paino and drums like a maestro. One thing is for sure, Alicia is well on her way to following in the footsteps of her famous parents.
Even though it doesn't hurt to have famous parents, we love that Alicia is working hard and making a name for herself on her own.
Alicia captioned a video of herself playing the drums : "My passion". Talent runs in the family, we love it!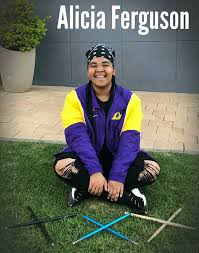 Source: Opera News