Saddened as covid keeps on claiming lives of our beloved brothers and sisters.
It was just yesterday that one of the Skwatt Kamp group member left this world.
Nish was born on 20 August 1978. Died on 5 February 2021 at the age of 42.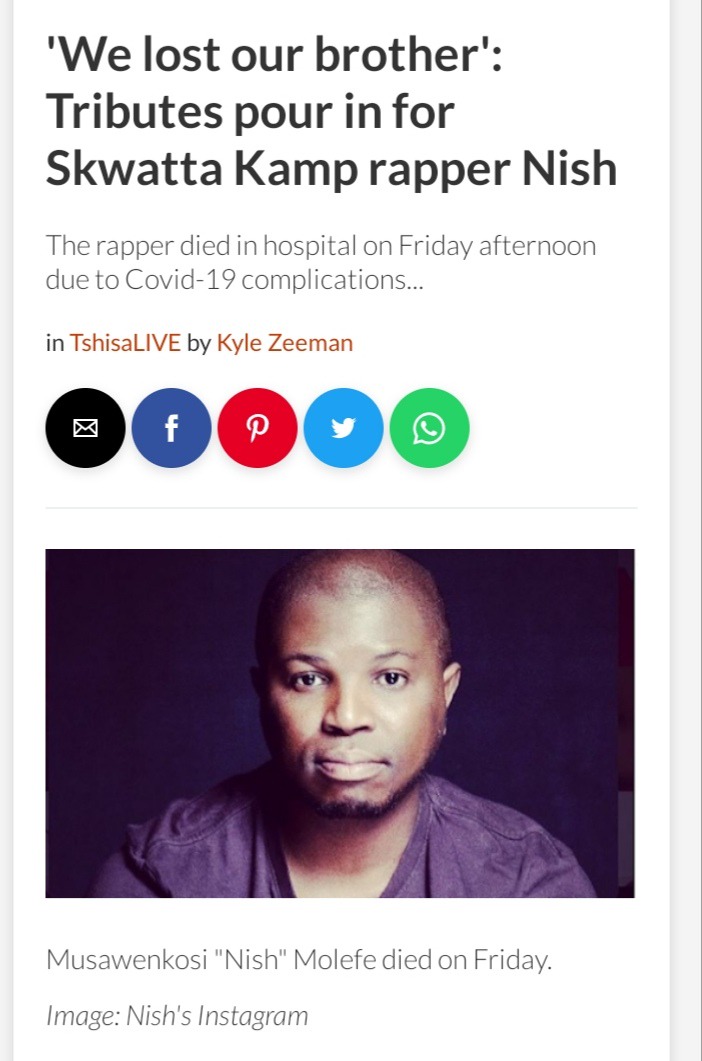 South Africans music fans are saddened and heartbroken to here the news of the passing of Musawenkosi "Nish" Molefe. This famous rappers life got claimed by this devil covid 19.
The star was admitted recently to the hospital after testing covid 19 positive where he died on Friday afternoon.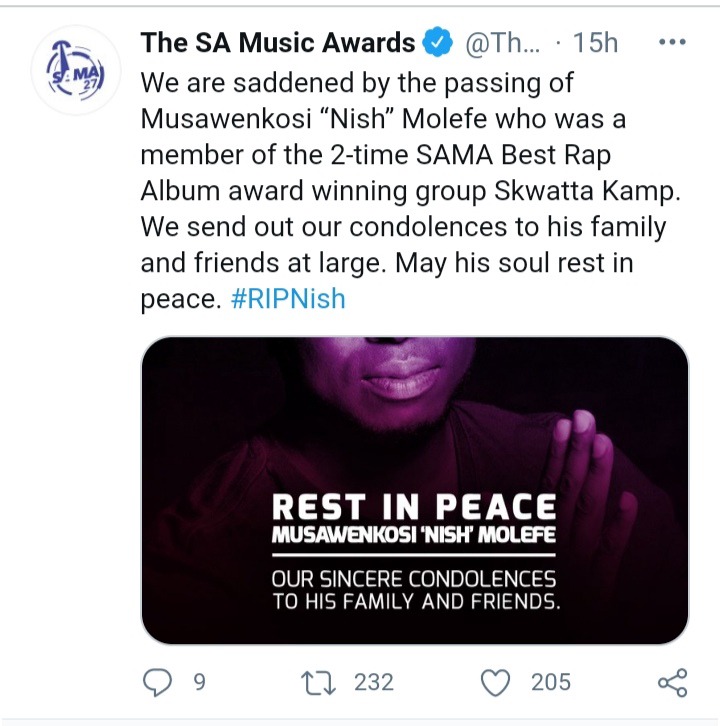 Nish lit up the stage as the ground breaking hip-hop group during the 2000s. Molefe won several awards with the group including two Sama awards and a channel O best hip-hop music video award.
He was also one of the among who paid a heartfelt tribute to the late Skwatta Kamp member Nkululeko "Flabba" Habedi who died in 2015.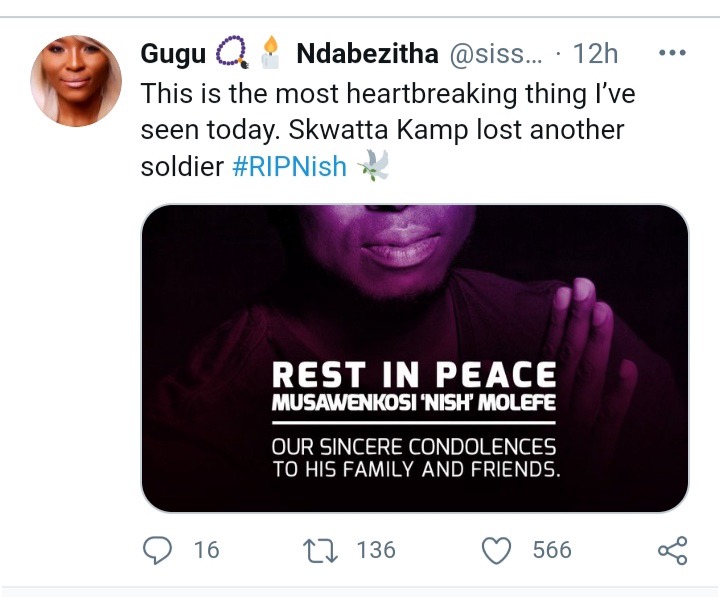 May his soul rest in peace, he will be deeply missed and remembered by all. Condolences to the family, friends and the music fans and also the music industry.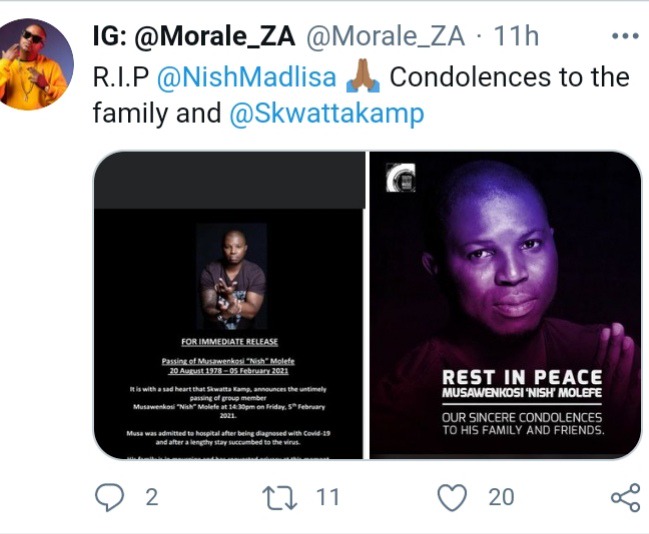 Content created and supplied by: Nuna_02 (via Opera News )