Nowadays you can ask for help from people on social media and they'll help you. It might be advice, financial assistance or more.
Today this man asked someone to help him with his personal life, however the Person couldn't help him so he screenshots the text and posted it.
This man said he has a wife and 3 beautiful daughters. His wife doesn't want to give birth anymore and when they discussed this he understood. The wife wants to get her body fit and he understands.
Unfortunately he wants a son and wasn't gonna force his wife to get pregnant again so he went and impregnated another woman. He was told that the baby is boy meaning he got the son he wanted. The woman is now 3 months pregnant.
He was too excited so he went and told this wife the good news but she got mad and he doesn't understand why. Read the screenshots below.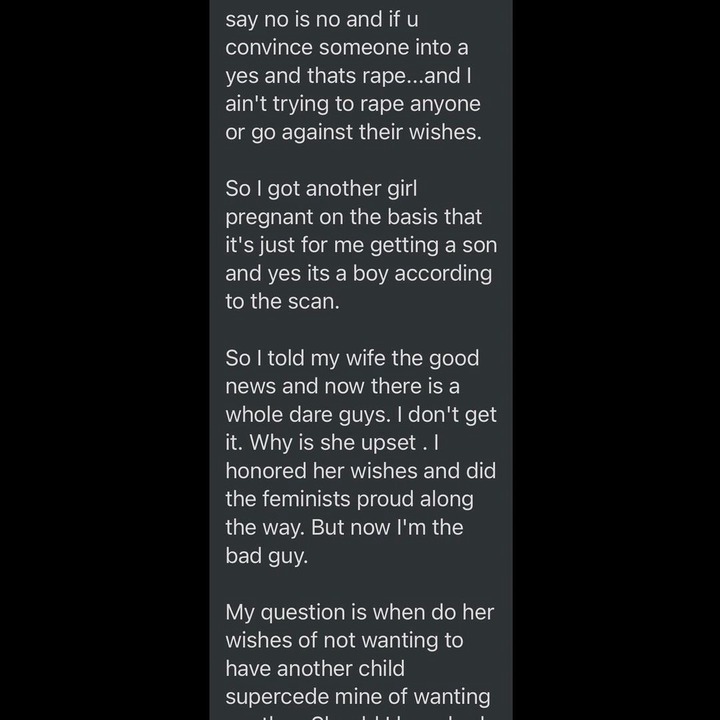 I however think this man was wrong for impregnating another woman while he was married. What do you think? Was he wrong or he did the right thing?
Content created and supplied by: TheeNewsAddict (via Opera News )