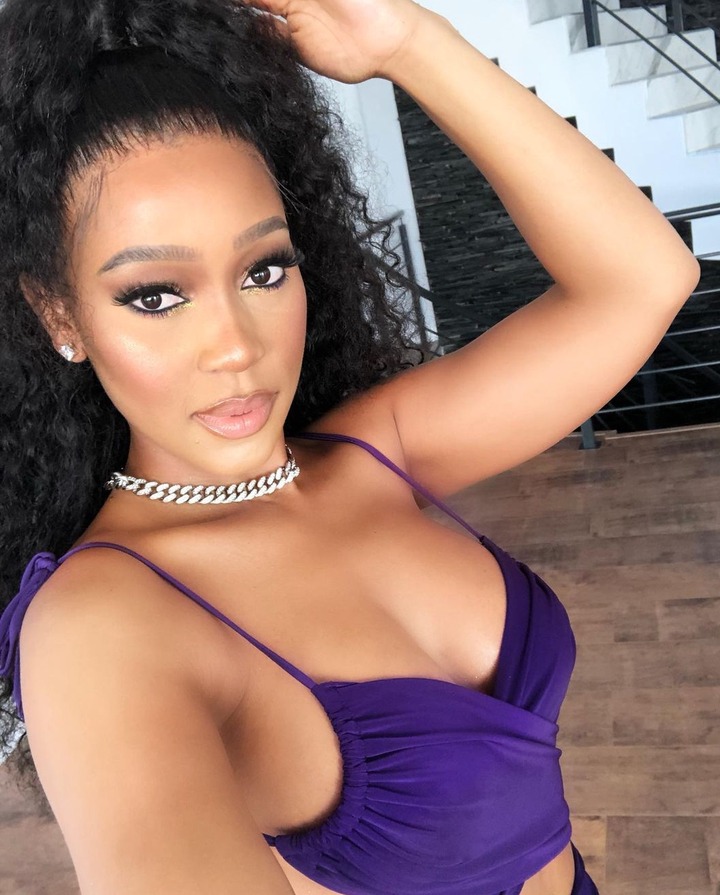 Buhle Samuels Wins The Silhouette Challenges For Me.
What is the Silhouette Challenge you may ask... 'The "Silhouette Challenge" started as a body-positive movement that empowered women to celebrate their bodies.
People of all shapes and sizes began showing off their frames, and received support and praise from others on social media.
As quickly as it went viral, though, it lost its appeal as some social media users started sharing tips and tutorials to remove the red filter to expose people's naked bodies without their consent.'
A number of internationally recognised celebrities have participated in the challenge of which may include Cardi B, Tiffany Haddish, and Doja Cat just to name a few. And now locally we can add Buhle Samuels to the names of the women who've managed to kill the challenge hands down.
Copy the url link below to view the video.
https://www.instagram.com/reel/CK_5VKmjXyC/?igshid=c3vz6i0mr9qs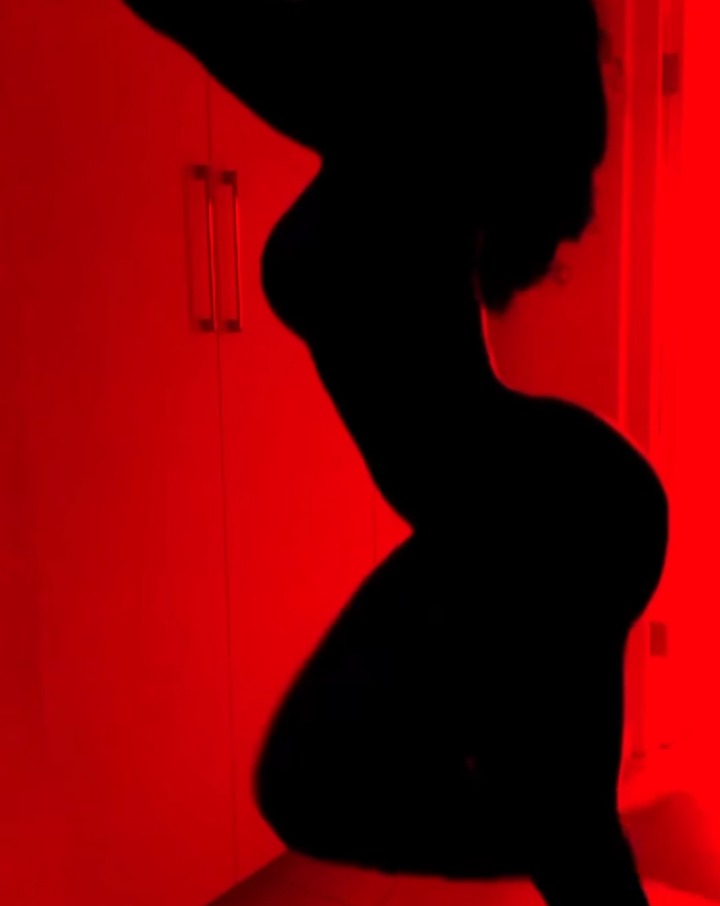 Many were dumbfounded by her take on the challenge because of her amazing physique.
Here are some snaps of the comments made on the video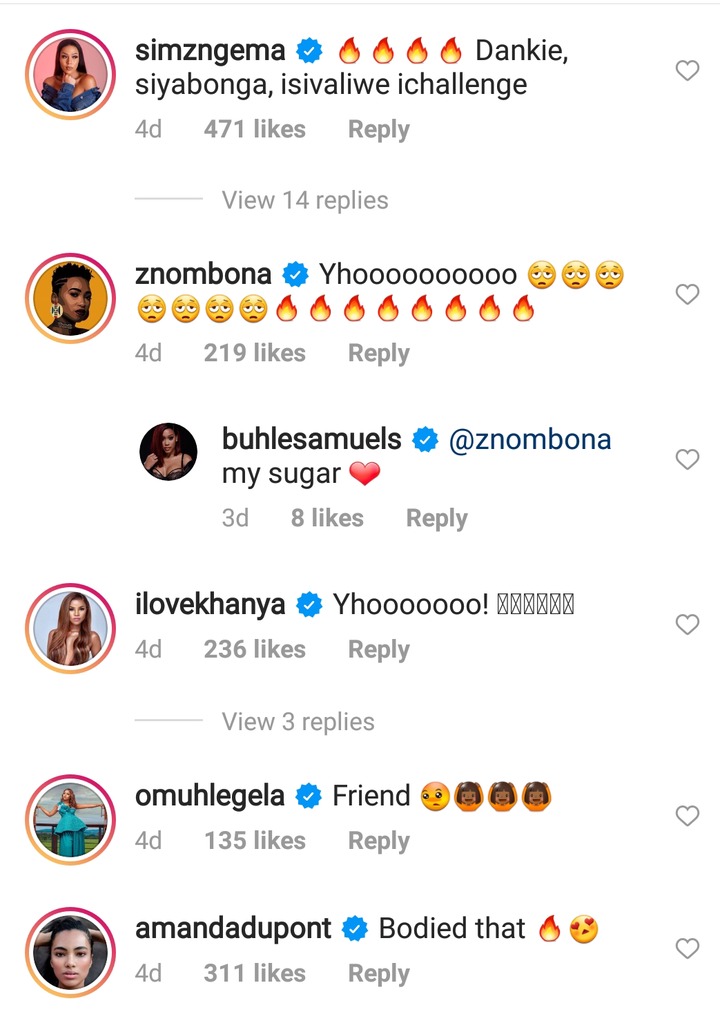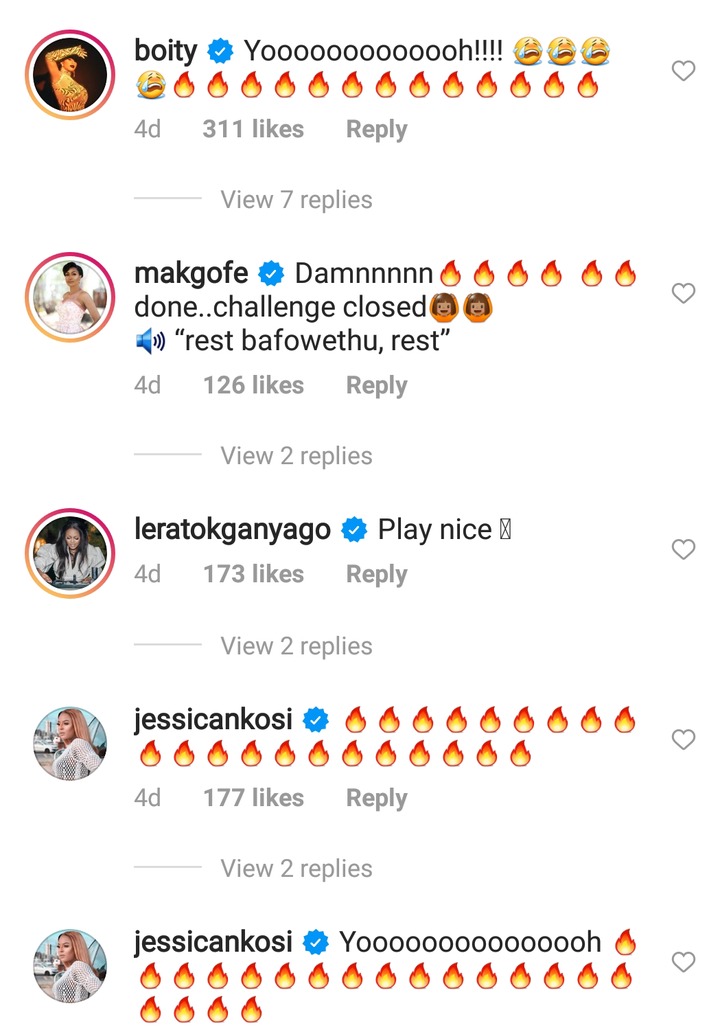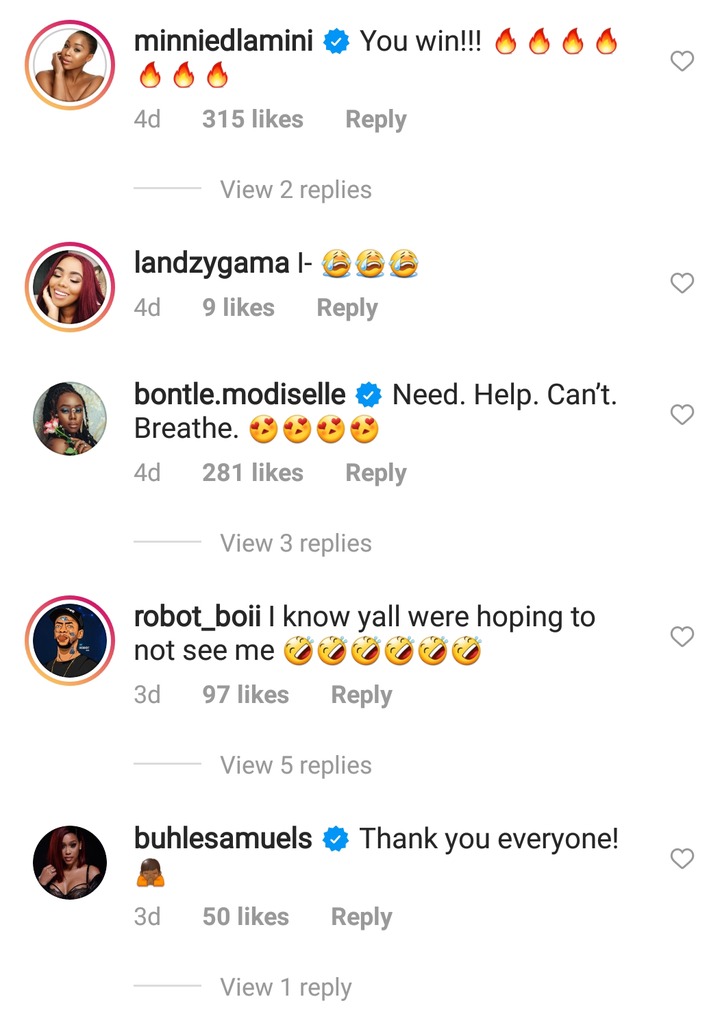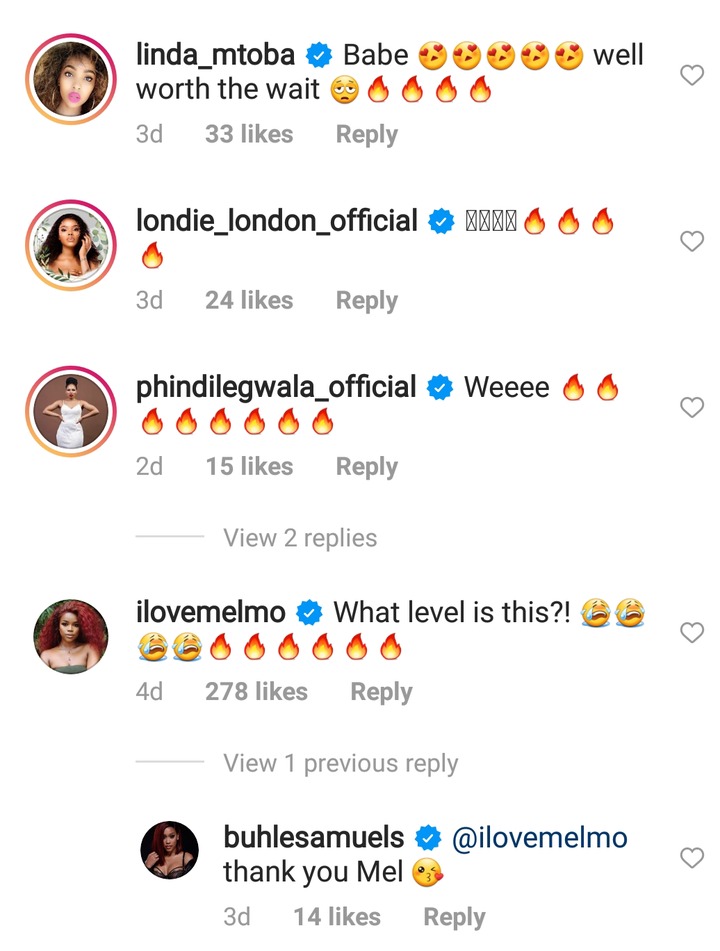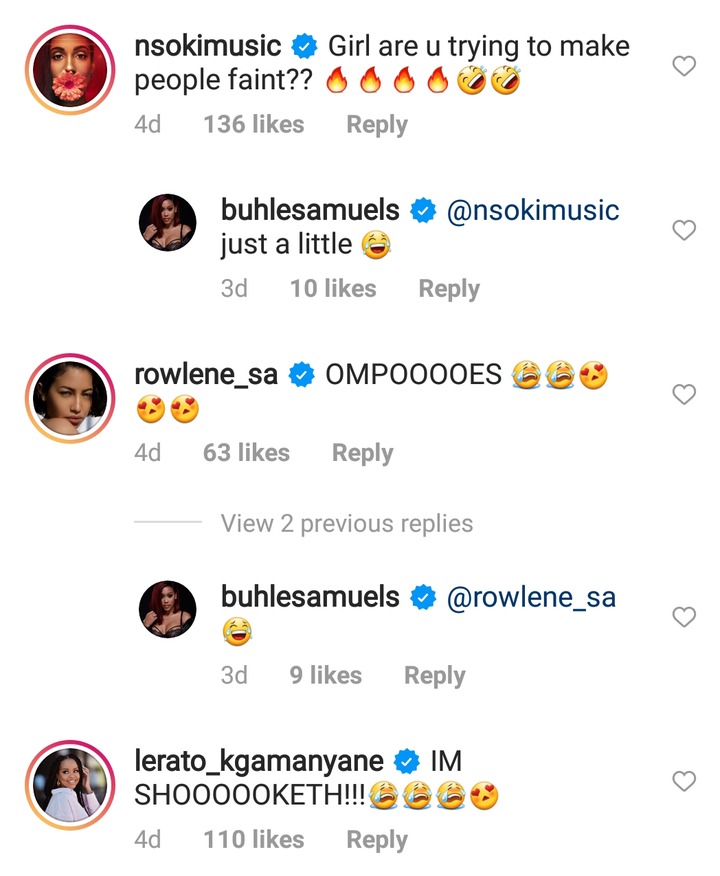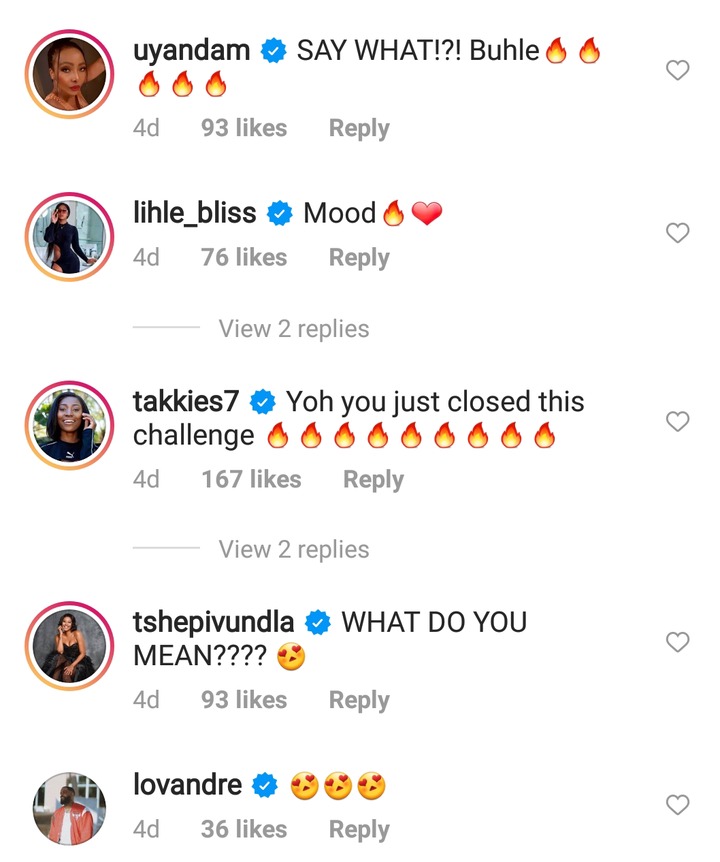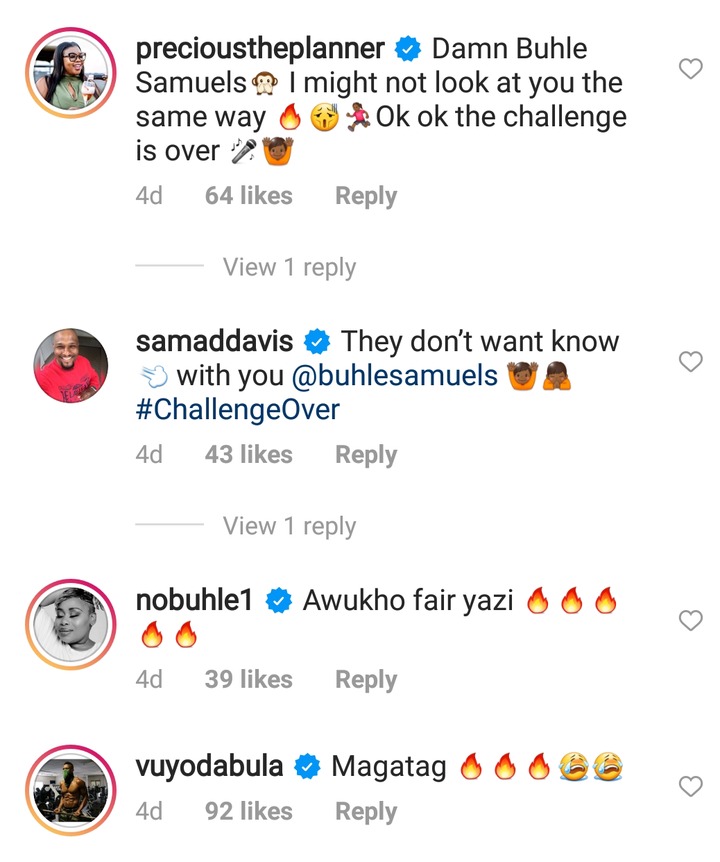 I hope you enjoyed this article.
Many Tayo Thanks... Until Next Time.
Content created and supplied by: TayoTalks (via Opera News )