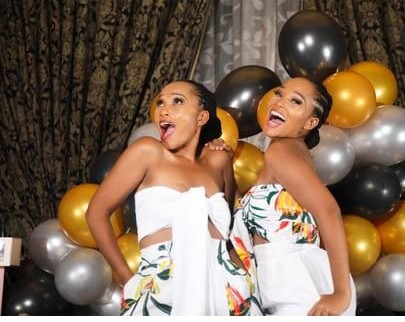 Life a is precious gift and we should all appreciate life sometimes. Is always good to celebrate your birthday as way of giving thanks to the creator. Skeem Saam actress Sthoko and her twin sister celebrated their birthday 3 days ago so I thought I should share with you how it all went down.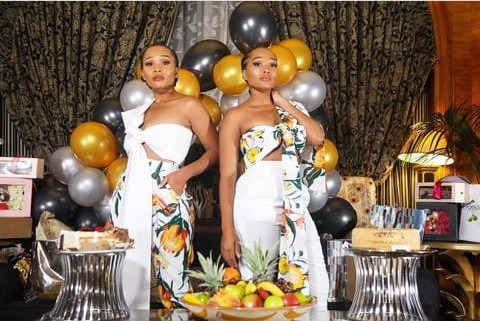 Innocent Sadiki is the South African actress known from her role as Sthoko on Skeem Saam and her twin sister is Millicent Mashile, they call themselves Cent twins. With covid 19 regulations it got a bit harder for Cent twins to throw a huge party. Thanks to technology and social media. They did virtual birthday celebration and feedback was that it was fun doing virtual party.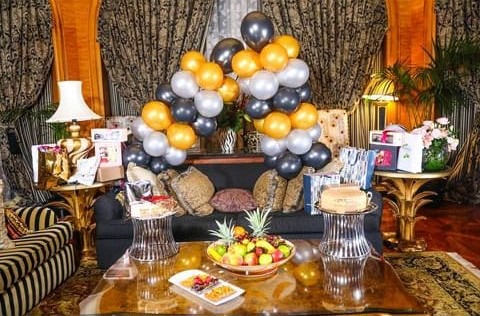 Everything was simple and somehow they got to save money this year. The decorations was very simple gold, black and white balloons and two small cakes on top of a table, one small plate of snacks. They properly did the party in the launch, because the is a coffee table and couch on the pictures, Yep just like that. 
Content created and supplied by: EllaNews (via Opera News )