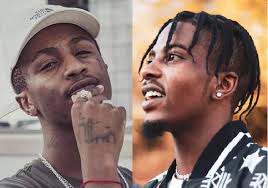 The on going beef between two South African rappers and ex-labelmates, EMTEE, and Flvme, is reaching new heights with each passing day. The beef started on Twitter, after a heated exchange on who has better hooks and makes better music between the two.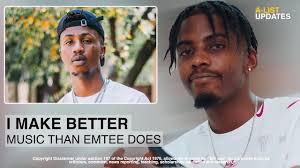 It quickly escalated to Flvme challenging Emtee, to a fight and even leaked the phone call whereby he is challenging him to the fight.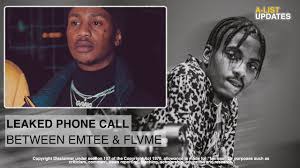 At one point Flvme's mother even got involved, responding to Emtee's remarks that her son did not complete school and does not have matric.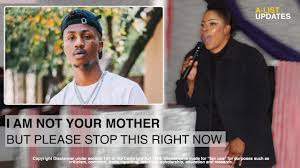 Which resulted in a diss track from Flvme, titled 'By Accident', which had a picture of Emtee, as the cover art. Emtee, then subtly responded to the diss track with a tweet saying that "Hit em Up" by 2 PAC, and "Composure" by AKA, are the only diss tracks anything, other diss tracks are aren't worth anything, that includes Flvme's track.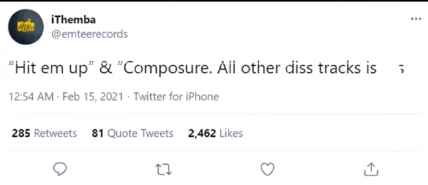 Meaning that his diss track is not even worth even the response. A fan did to Emtte's tweet, wondering why Flvme is greater than him, because is whack and over uses auto tune. Flvme, saw this tweet and response was to say, that he has won awards while being independent, and that makes him greater than Emtee.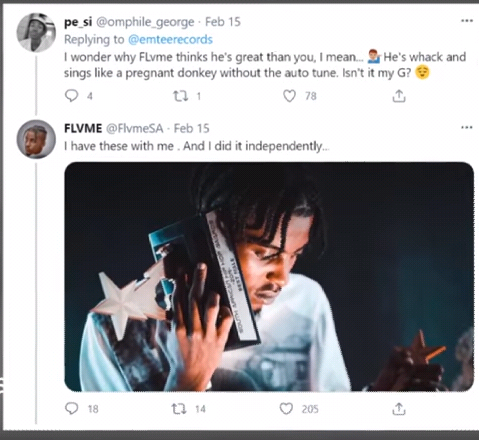 Since has not won any awards since he left Ambitiouz Entertainment, my question is does that mean Flvme is the greater artist than Emtee, since he won awards without being signed to a record label?. Let me know what you think about it and the whole beef in general in the comments section below.
If you enjoyed this article, please do Like, Share, & Follow, for more articles and the latest news on all your favorite South African celebrities.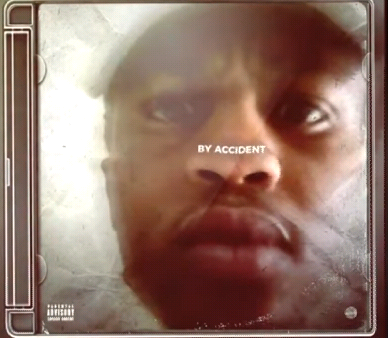 Source:https://youtu.be/2du4S-AS0j4
Content created and supplied by: CAIRO-MediaNews_SA (via Opera News )