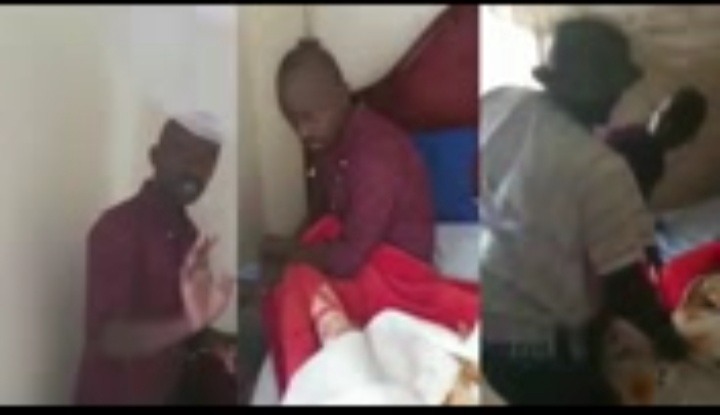 It is already bad that married people continue with affairs after they have stood in front of witnesses proclaiming their love. But what is worse is bringing your affairs onto your Matrimonial bedroom!
The lady didn't expect her husband to be coming home anytime soon as he had apparently traveled on business. So her and her toy boy thought they had all the time in the world! 
Byt they didn't know that the husband was on his way home. He started capturing the video as evidence for his in laws who may dispute what had happened when he sends their back daughter home.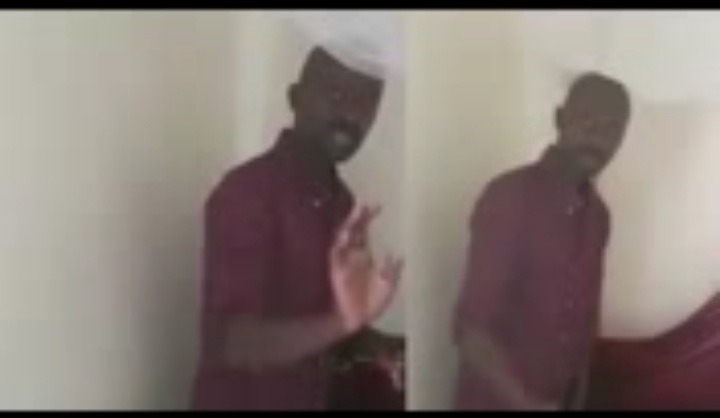 On the video the man is pleading for his life as the husband is holding a spear. The man goes as far as saying " PLEASE DON'T KILL ME , I'M THE ONLY SON OF MY MOTHER" 
The nerve of this man! What will his mom say now that he was found in such a predicament?
The man was later released after he had received dome good beating. As for the wife he was sent back to hef mother's house, begging for forgiveness.  
As she enters her clearly poverty struck home!  
Would you forgive your wife?
Content created and supplied by: Whisky. (via Opera News )