Ukhozi FM gospel show by Sbu Buthelezi is coming live every Sunday morning ,the show called Indumiso is a gospel music show. Sbusiso Buthelezi known as Sbu, has been doing this show for a long time now despite the fact that in the past year it was hosted by Siya Mhlongo .
Sbu Buthelezi was doing 12pm - 15hoo weekdays show ndiza Nathi with Mroza Buthelezi.Sbu is a born again Christian in a real life.Earlier in the show he was joking with Scelo Mbokazi the news reader , Scelo said he prayed for DJ Sgqemeza as he was single atleast now his prayers were answered.
Some of the songs that were played on the show are Joyous Celebration - Sengiyacela Nkosi and IPCC church Choir - Lanele Izwi lakho and other worship songs.Covid-19 did affects churches as well as now they can't organize conferences , last year there were no Easter's .
Sbu said we trust God because he is the creator of universe ,he created everything that we have.On the show said will look at the philosophy of the Nelson Mandela.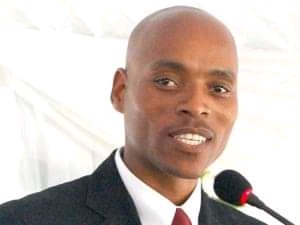 Content created and supplied by: Journalism (via Opera News )