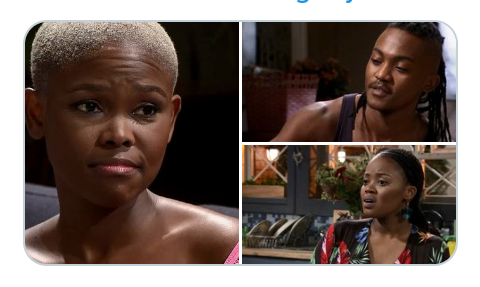 Top South African storytelling Generation's the Legacy has been keeping people guessing weather Lesedi or Tracy would be partnering with Doctor Luyolo this up coming Valentine's day.
"Lesedi thinks Luyolo is starting to act strange. So she asks Tracy for help" An updated on social media by Generations the legacy 
There's been two scenes where Luyolo and Tracy were all most caught kissing by Lesedi few days ago.
On social media love experts commented regarding this matter 
" Doctor Luyolo he's too confused, he doesn't know who to go for between the two. I thought after knowing Tracy's status last night 'being HIV Positive' he would no longer be interested but still the feelings became stronger. As for Lesedi she should just give up" a comment on social media.
Before it ends in tears people suggested Tracy Better tell poor Lesedi the truth about her and the Doctor. The question is. Will it end in tears before we even get close to the Valentine's day? Don't miss Generation's the Legacy at 20h00 on weekdays to weakness who would become the Doctors Valentine.
Content created and supplied by: N_KabeloNgone (via Opera News )