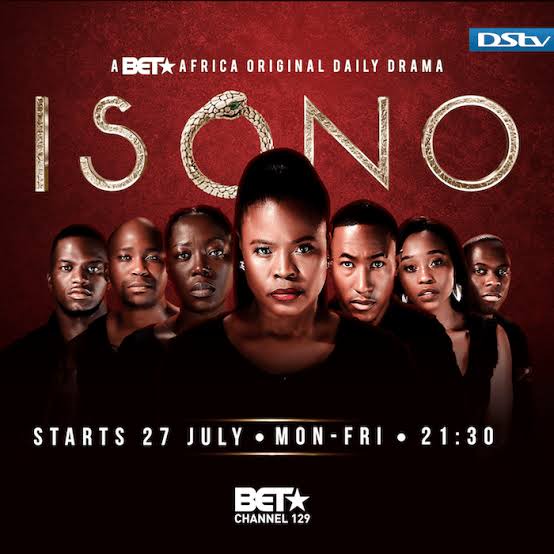 There are many actors who get roles on a show, but never leave a mark. It could be because the role was very short, or the role didn't have any impact on viewers.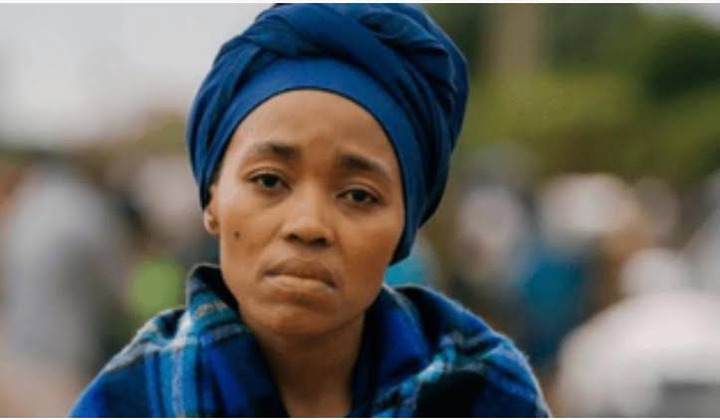 Moshidi Motshegwa has been an actress for decades. One of the recent roles she played that most people remember her for is Naomi on Scandal. While others remember her as Malefu from The River. Her role on the river was cut short, as she was fired from the show. She was reportedly fired for bullying one of her colleagues on set.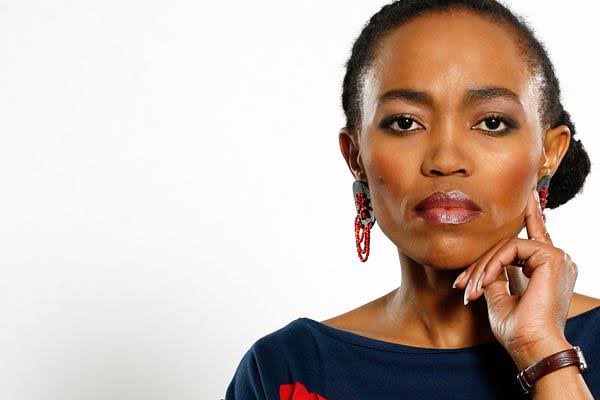 She hasn't been on our screens for almost two years now, and she's finally making a come back. People are over excited with her come back. She is one talented veteran actress who always delivers. It is with no doubt that her character is going to amaze people as usual. She will be part of Isono, which airs on BET, Monday to Thursday.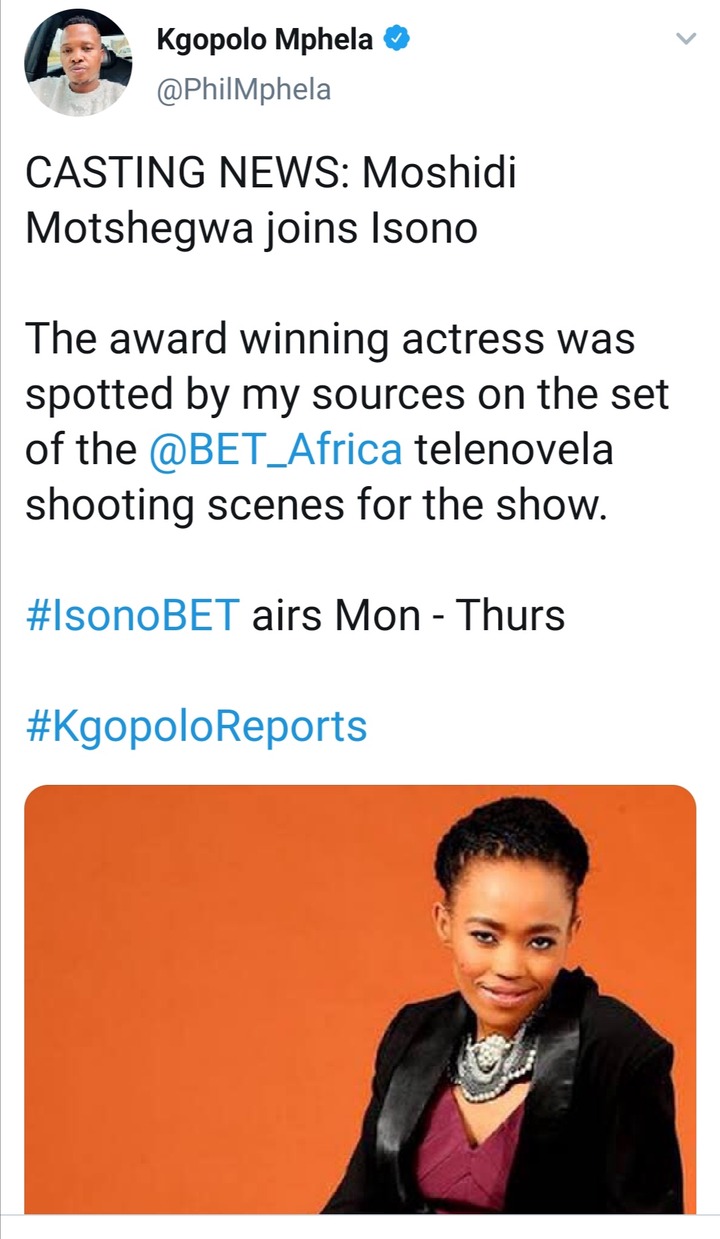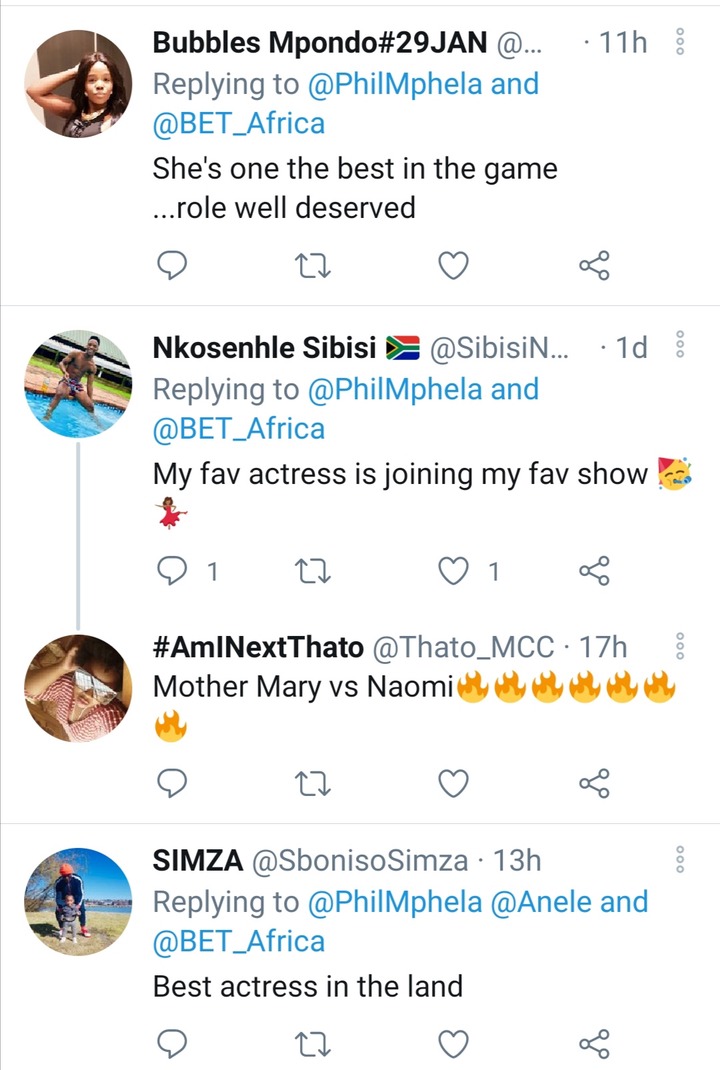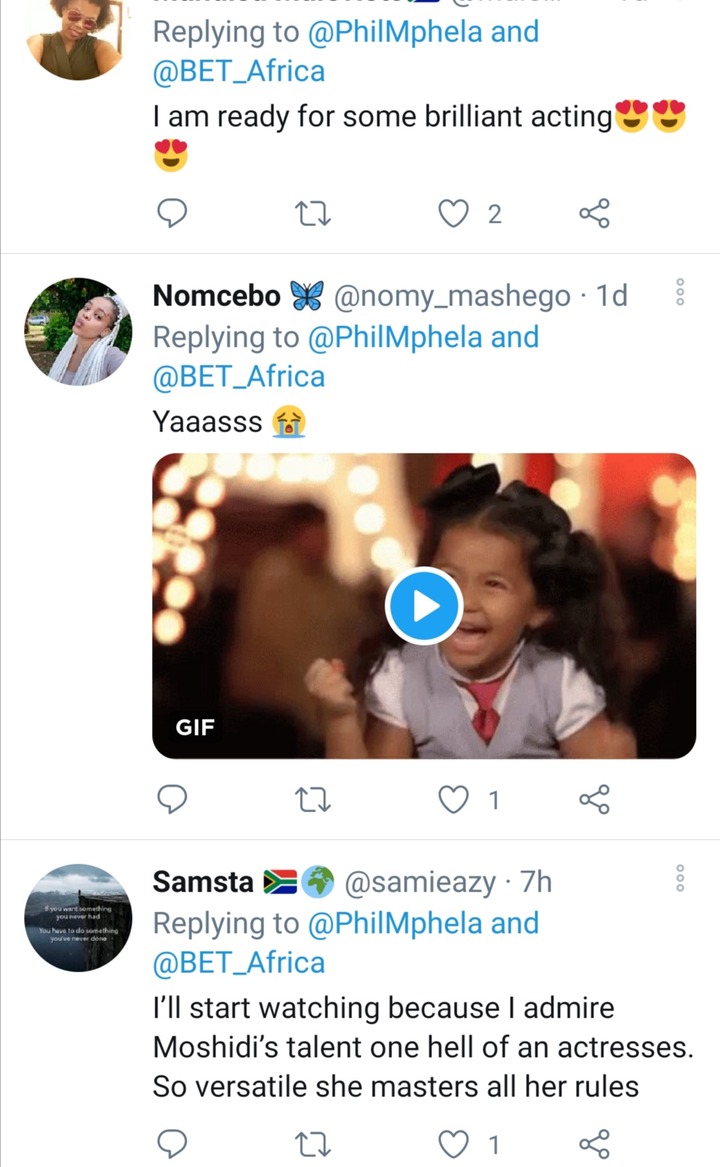 Content created and supplied by: Victorkd (via Opera News )