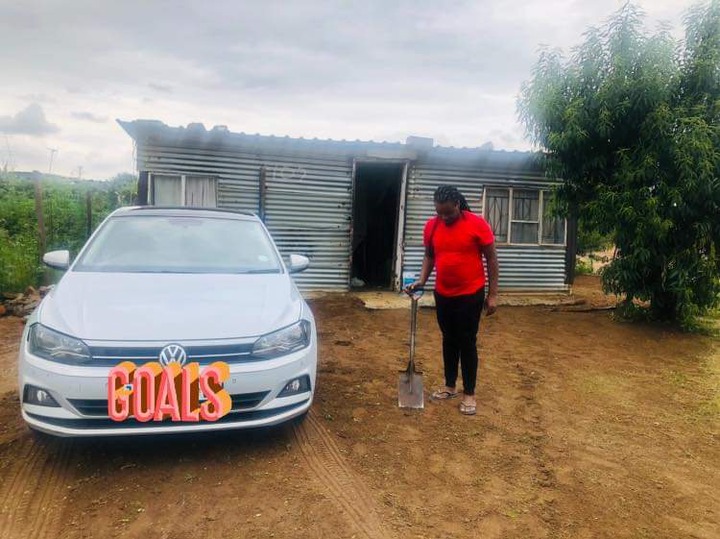 A young from limpopo province has become the laughing stock of facebook after he posted his pictures of a shack and a beautiful Polo car.He left facebook divided with his pictures many were commenting about how could he buy a beautiful Car while still living in a shack. They think he should have build a house before he buy a car.While others applauding him for going for what he likes and convenient for him.
There are many reasons why people may opt to buy a car before a house because you need a reliable transport to get to work early.Using a public transport sometimes could be a nightmare.It all depends on individual preference.If buying a house before a car makes you happy go for it ,the only problem is when people impose their ideologies on other people.On the pictures a man wearing a red shirt is in a yard with a beautiful white Polo holding a spade.In the background its his shack.
What are your views about buying a car before one build a house,do you think its a good idea kindly leave your thoughts by like, share and comment below.
Content created and supplied by: Lesegonews (via Opera News )