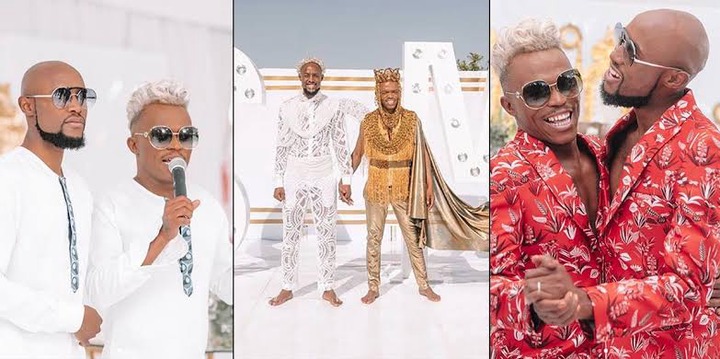 Many South African fans have been wondering how much money Somizi makes because he seems to be living a lavish lifestyle from one vacation to another.
According to the briefly news report Somizi was questioned about his lavish lifestyle during an interview, because he seems to be going out on many vacation which makes it look like his very rich, however Somizi revealed that he does not have a lot of money in his bank as people may think.
Somizi stated during the interview that he chooses to spend his money on making himself happy by doing things he desires, he revealed that the reason behind this is because life is too short, he gave an example that even if he had R10 000 in his bank he would catch a flight to cape town and return home with a taxi.
Somizi enjoys experiences more than having a lot of money in the bank, this is a good lesson people can learn from him a lot of people are too focused on saving money and working hard but they always forget to make time to enjoy living life, enjoying life does not necessarily mean a person has to be reckless with money.
We all can spend our own lives saving up money but as soon as we die we cannot control how other people are going to manage it in our absence they might spend it all, it is better to enjoy your own money while still being alive.
Source:https://briefly.co.za/95382-somizi-mhlongo-opens-about-amount-his-bank-account.html
Content created and supplied by: TshiamoMbiza (via Opera News )