I think that if we are all human I think we know that Metal is a really heavy material or object and the fact that this man can hold this engine is just so bizarre to me and everyone.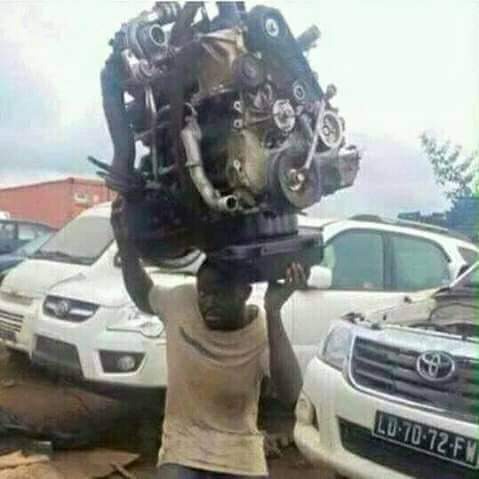 This is just something out of an actual comic book this man is the Hulk, they I'd no way that he can hold this very heavy thing all by himself like that. And the worst part is he is trying to balance it with his head after he pulled it out of a Toyota.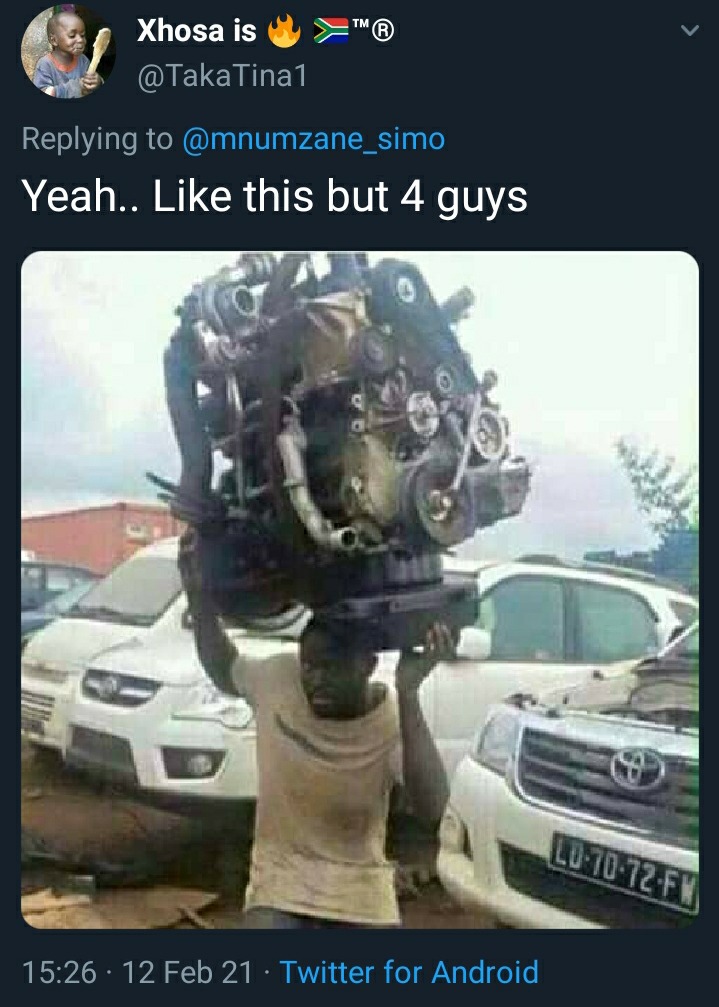 So this is a very controversial post that was posted by a Twitter user who goes by the name of @TakaTina1 who had Captioned his post with these words, " Yea.Like this but 4 guys."
I think that they is something about this post because after a little while after he had posted it, they were a lot of questions from the followers that he has on the account.
Content created and supplied by: Extra_Sauce (via Opera News )