Source: https://twitter.com/advobarryroux/status/1359795431635623936?s=21
The Department of Communications and Digital Technologies and the SABC want South Africans to pay TV licences for laptops, tablets, DStv decoders, and Netflix subscriptions.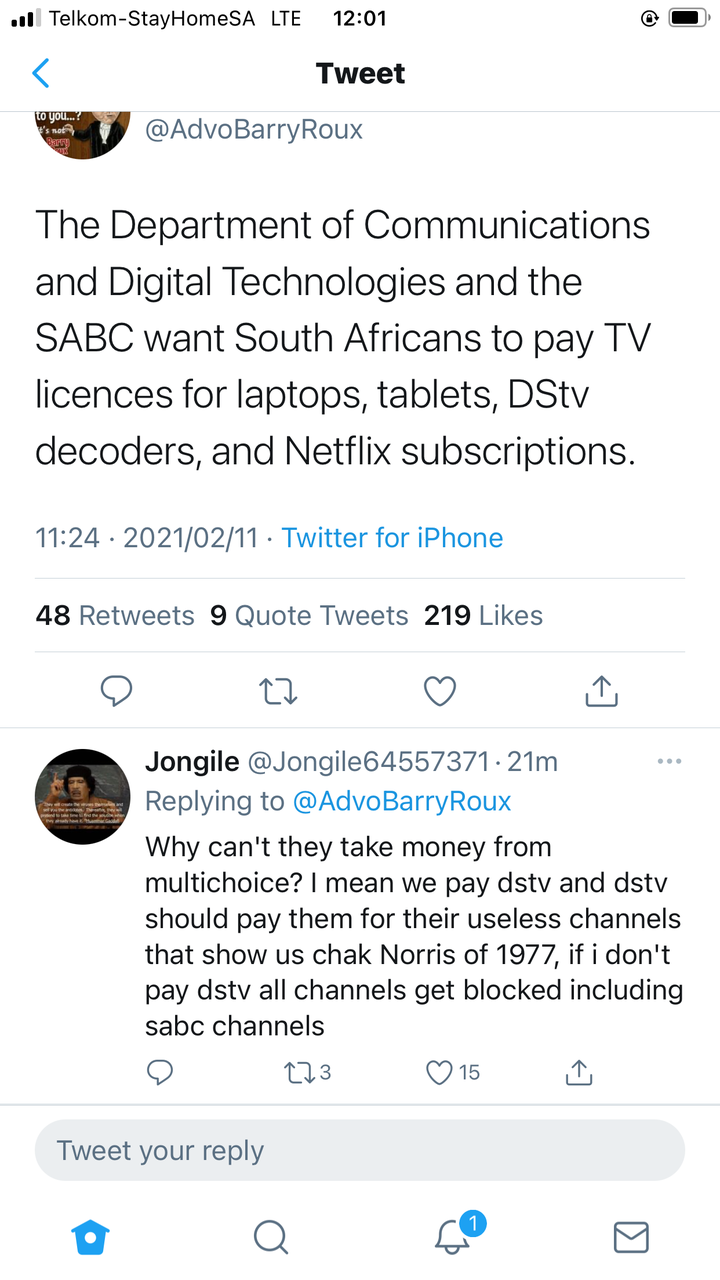 This has caused so much tension to people as they feel like the government just want money to be paid for unnecessary things . At the moment many people have been hit by the virus which means there are lots of people who are not working and have been retrenchment, so if they want South Africa to pay such expenses of which they don't even have the money to sustain themselves, how will this work ?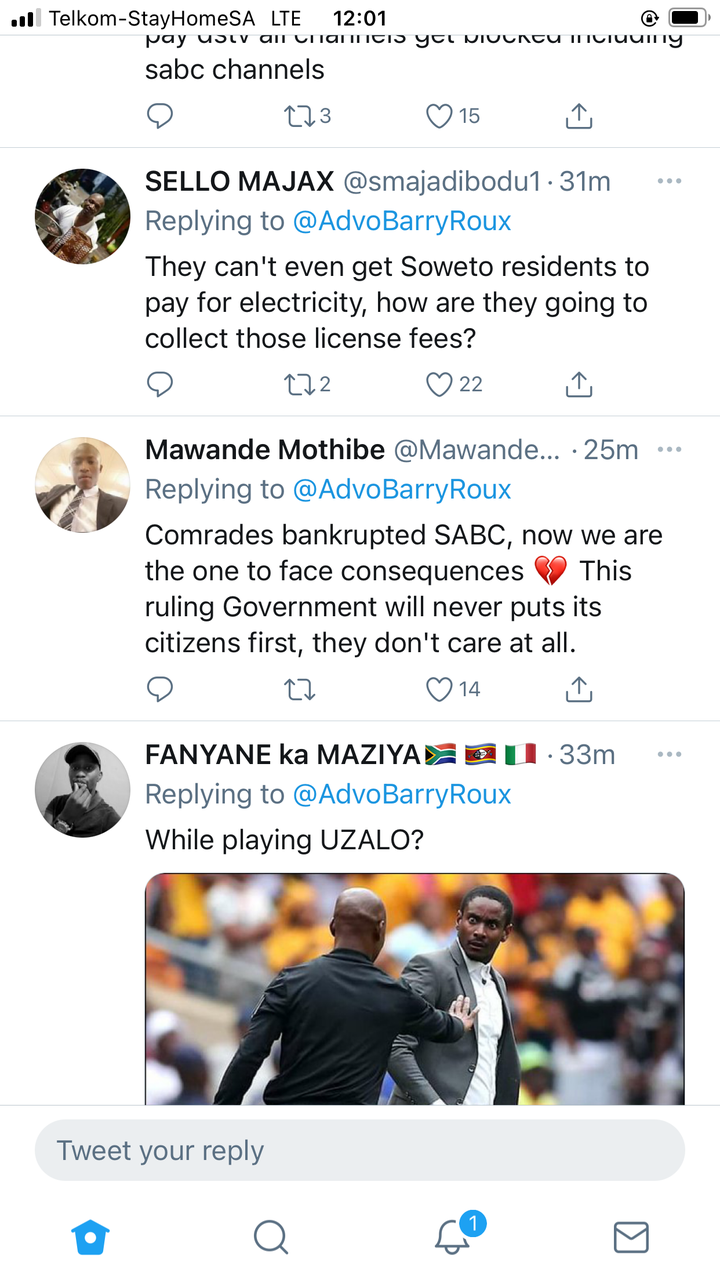 Comments were floating in whereby other people asked "Why can't they take money from multichoice? I mean we pay dstv and dstv should pay them for their useless channels that show us chak Norris of 1977, if i don't pay dstv all channels get blocked including sabc channels".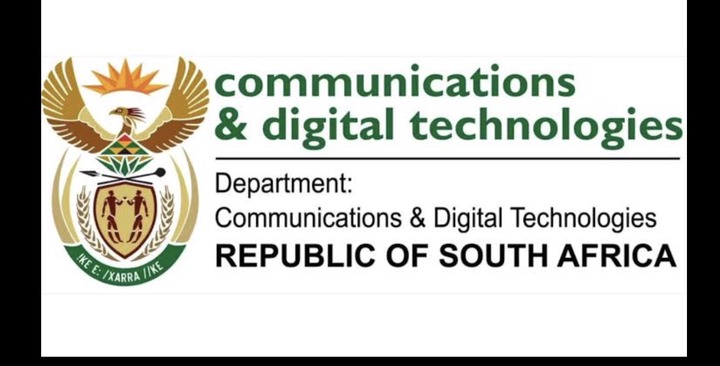 Others were saying that "that is what happens when you have civil servants who are trained to control and not think outside the box. imagine do they even have the capacity? can't even collect tv licences as it is. madness".
People are already paying for the DSTV and if they were clever enough they were suppose to partner with DSTV and share the money amongst themselves as this will cause a havoc which will never end well.
Kindly please comment below with your thoughts on this one , can you afford to pay for another subscription now ?
Content created and supplied by: Sherly166 (via Opera News )