How Dreadlocks Saved Bob Marley's Wife from Untimely Death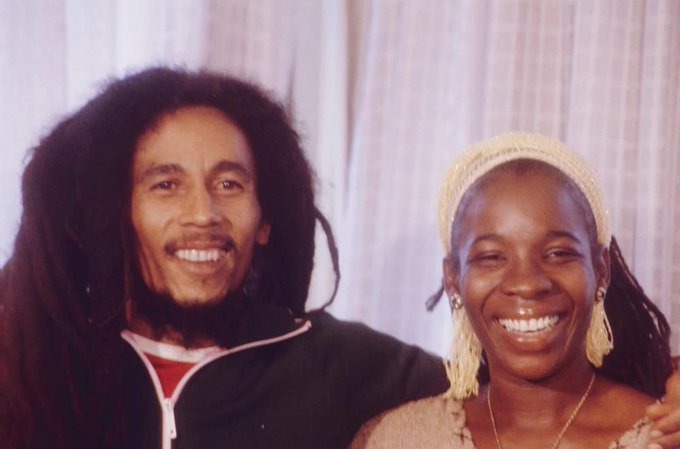 Rita Marley, the living wife of the Reggae music legend- Bob Marley, almost lost her life long before her legendary husband died. However, Marley's lifelong cheated in a most strangest of ways. As a revolutionary musician who spoke truth to power, Marley was target of many attacks to his life. The Jamaican superstar escaped many gun attacks on his life in Jamaica.
It was one of those attempted attacks on Marley at 8:30 p.m., on December 3, 1976, Bob Marley's wife, Rita, was shot in the head during an attempted assassination on Marley. Thankfully, Rita narrowly escaped.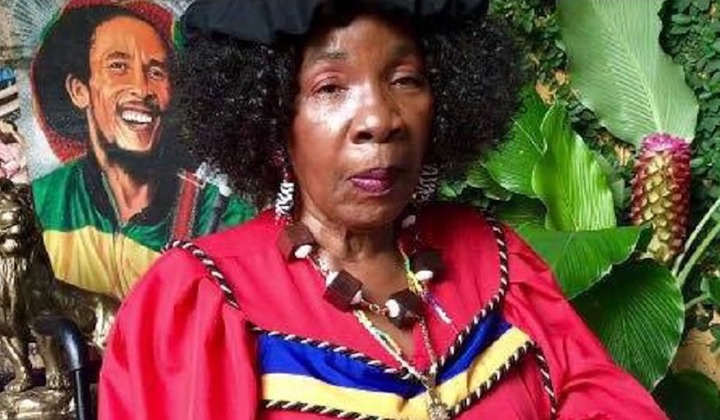 As a member of Rastafarian spiritual family, dreadlocks is both fashion and spiritual symbol. On the night of the attacks, Rita had her signature dreadlocks on and were so thick that they saved her life because the gun bullets could penetrated through them to her skull.
The late Reggae icon met Rita in the 1960s, and they got married on February 10, 1966 in Kingston.  The union produced three children: daughter Cedella and sons Ziggy and Stephen.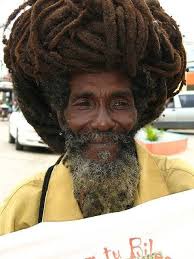 Rastafari, also known as Rastafarianism and the Rastafari movement, is a religion that developed in Jamaica during the 1930s. It is classified as both a new religious movement and a social movement by Haile Selassie, the emperor of Ethiopia.
Rastafarians can often be recognised from the way they style their hair. The wearing of hair in dreadlocks by Rastafarians is believed to be spiritual lifestyle.

Rastafarianism gained increased respectability within Jamaica and greater visibility abroad through the popularity of Rasta-inspired reggae musicians, most notably Bob Marley.
Source:
Twitter
Africa Archives- @Africa_Archives
https://www.dancehallmag.com/2021/02/12/news/c
Content created and supplied by: Daily-Godly (via Opera News )