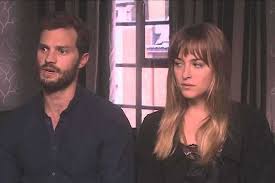 In theory, a big budget film set should be the happiest place on earth. There's free food, you're doing something you love, and you're getting paid ungodly amounts of money to pretend to be a time traveling teenager, or whatever. Unfortunately, a lot of actors are either as crazy as a soup sandwich or they've completely lost touch with reality. This list of co-stars who hated each other shines a bright light on the actors' process, which mostly involves screaming at the crew and only answering to their character's name (looking at you here, Snipes).
Jamie Dornan and Dakota Johnson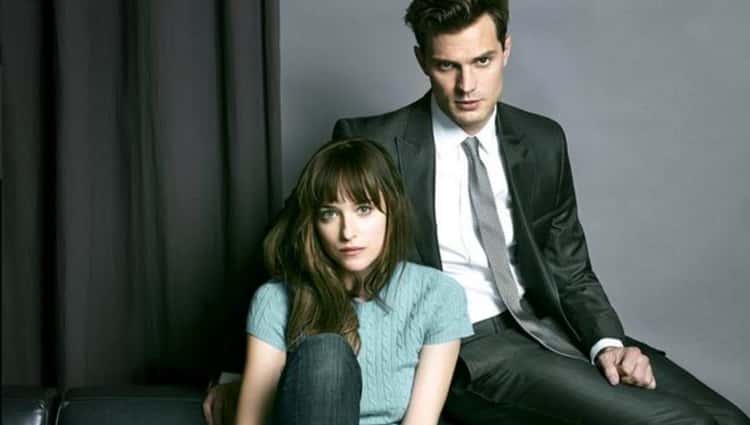 Photo:  Fifty Shades of Grey
The stars of 50 Shades of Grey couldn't stand each other. In the promotional roll out for their steamy film, the two actors had all the chemistry of a couple of boiled hot dogs, and there were massive reshoots due to the couple's less than sultry performances. One source referred to Johnson as a "dishrag."
A quick browse of their promotional photos tells you all you need to know. The fact that rumors flew that Dornan was not exactly jumping at the chance to reprise his role in the film's two sequels also wasn't a good sign. Um… Mr. YIKES will see you now.
Ryan Gosling and Rachel McAdams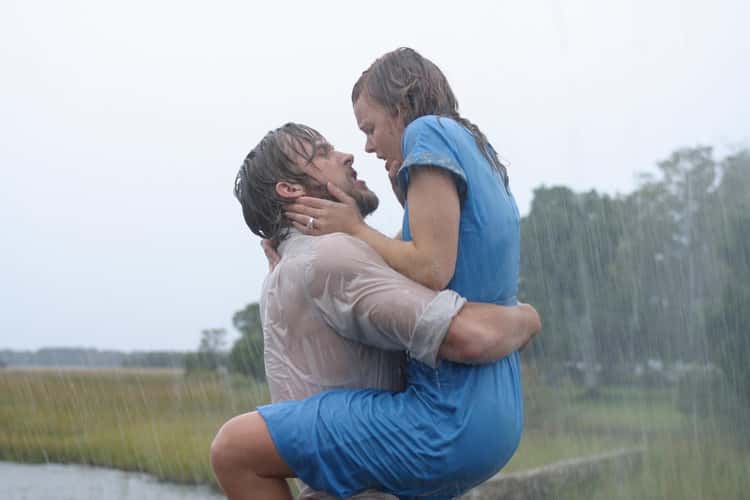 Photo:  The Notebook
According to The Notebook director Nick Cassavetes, Gosling and McAdams (who would go on to have an IRL relationship) hated each other on set. One day on a break from the set, the two actors had it out privately and things got better. Sort of.
"They were really not getting along one day on set. Really not. And Ryan came to me, and there's 150 people standing in this big scene, and he says, 'Nick come here,'" Cassavetes said. "And he's doing a scene with Rachel and he says, 'Would you take her out of here and bring in another actress to read off camera with me?' I said, 'What?' He says, 'I can't. I can't do it with her. I'm just not getting anything from this.'
"We went into a room with a producer; they started screaming and yelling at each other," the director explained. "I walked out. At that point I was smoking cigarettes. I smoked a cigarette and everybody came out like, 'All right let's do this.' And it got better after that, you know? They had it out… I think Ryan respected her for standing up for her character and Rachel was happy to get that out in the open."
Claire Danes and Leonardo DiCaprio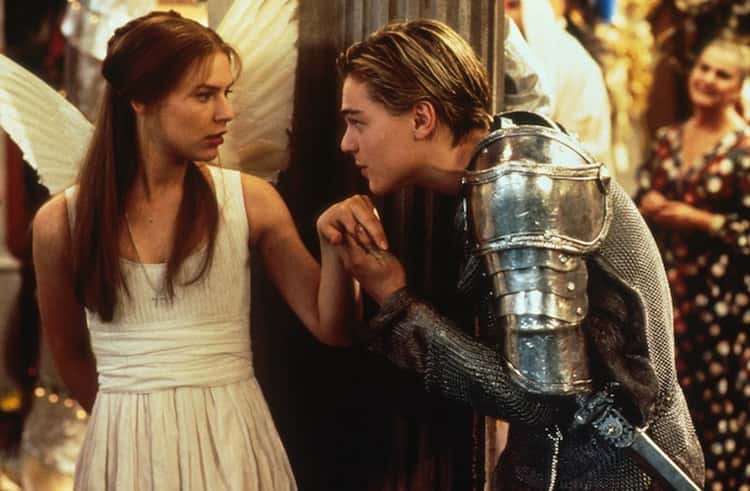 Photo:  Romeo & Juliet
Claire and Leo may have played star crossed lovers in the Baz Luhrmann adaptation of Romeo + Juliet, but rumor has it their chemistry on set was anything but lovely. The word on the street is that Danes avoided DiCaprio at every turn.
Apparently Danes didn't appreciate DiCaprio's jokes and pranks during filming, and even called him "very immature," to other people on set.
Anne Hathaway and James Franco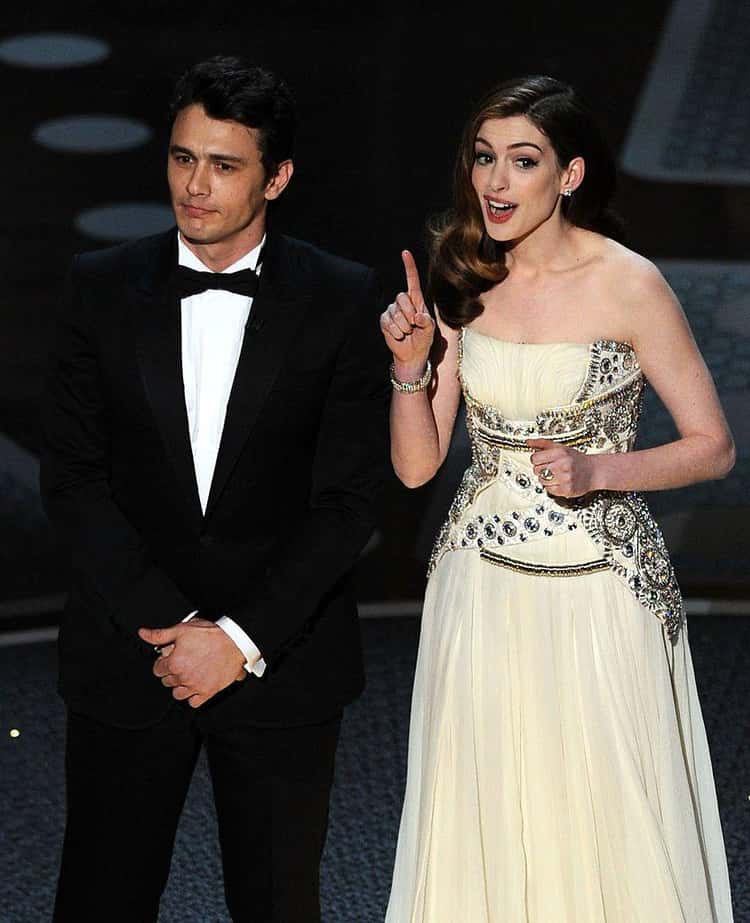 Photo:  Kevin Winter/Getty Images
On The Howard Stern Show, Franco referred to his 2011 Oscar co-host as a "goody two shoes" and refused to defend her when the DJ talked about the Hatha-Haters. Hathaway reportedly responded by not creating a terrible weirdo art piece about the feud.
Stern set up the situation by saying, "Everyone sort of hates Anne Hathaway, and I've explained that I do too and I don't know even know why sometimes. She's just so affected [and] actress-y that even when she wins an award she's out of breath, and then she has the standard joke that sounds like it's [been] written [for her]. And it all seems so scripted and acted."
Any other co-star might have rushed to Hathaway's defense, perhaps talking about what a sweet, caring person Hathaway is (supposedly). But Franco just said, "I'm not an expert on -- I guess they're called 'Hatha-haters'-- but I think that's what maybe triggers it." He also confessed that the two didn't talk much anymore.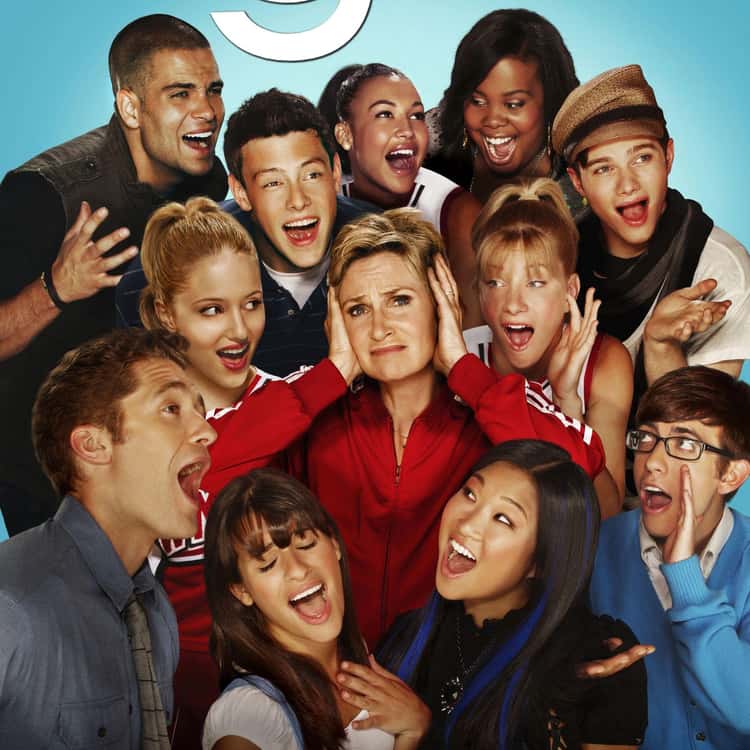 Photo: Fox
In what was a case of life imitating art, Michele and Rivera's on set relationship went from icy to UFC after the two were involved in a "major altercation" on set. We doubt that it was one of their classic sing offs. At another point, both sides claimed that the other was kicked off the set for diva-like behavior, although the jury's still out on what really happened.
Later, rumors swirled that Michele and Chris Colfer were conspiring to get Rivera and Darren Criss booted from the show. The icing on the cake was when Lea Michele had Rivera written out of the show at the end of the fifth season. 
Alec Baldwin and Shia LaBeouf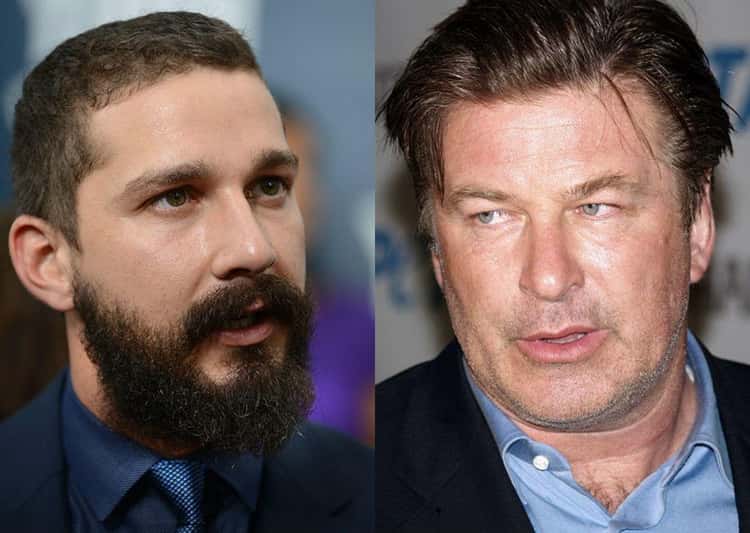 Photo: Dod News Features/David Shankbone/Wikimedia Commons/CC BY 2.0/CC BY 3.0
LaBeouf tried to start a feud with his Orphans co-star, Alec Baldwin (a master at the art of feuding) by tweeting, "the theater belongs not to the great but the brash" and "acting is not for gentlemen…what they do is anti art." Baldwin responded by saying, "I don't think he's in a good position to be giving interpretations of what the theater is or isn't about." LaBeouf was eventually let go for "creative differences."
Ryan Reynolds and Wesley Snipes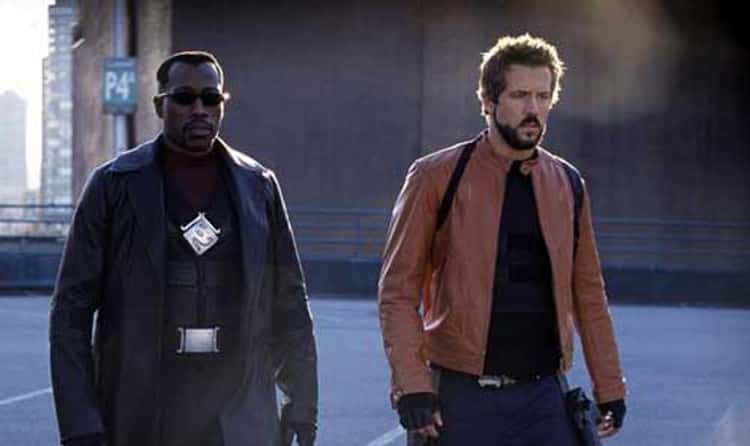 Photo: Blade Trinity
The filming of Blade: Trinity has become the thing of film nerd legend; according to EVERYONE on set, Wesley Snipes was an absolute nut. He only spoke to the director via hand written notes signed "Blade" (RIGHT?!), and he only showed up to film his closeups, which left nice guy Ryan Reynolds to film his scenes alone.
Reynolds wasn't the only one who got the rough end of Snipes' antics. According to co-star Patton Oswalt, Snipes told director David Goyer, "'I think you need to quit. You're detrimental to this movie". And apparently, Goyer's response was "Why don't you quit? We've got all your close-ups and we could shoot the rest with your stand-in."
Nicki Minaj and Mariah Carey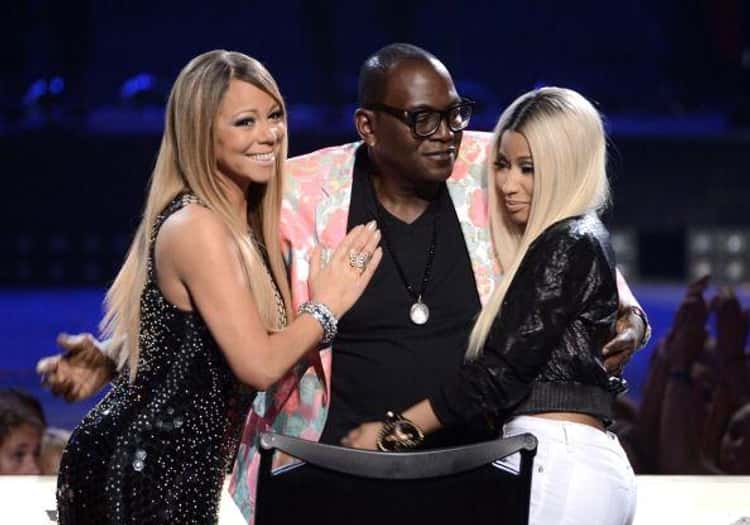 Photo: Kevin Winter/Getty Images
Minaj and Carey joined Idol in 2013 and quickly began a bitter rivalry that spilled out into the press. The feud (which happened on screen and off) escalated when Minaj called Carey a "bitter, insecure woman" and Minaj taunted her for never having a No. 1 single.
Carey later said her time on the show was far from enjoyable. "Honestly, I hated it," Mimi said, adding that "It was like going to work every day in hell with Satan." Ouch.
William Shatner and George Takei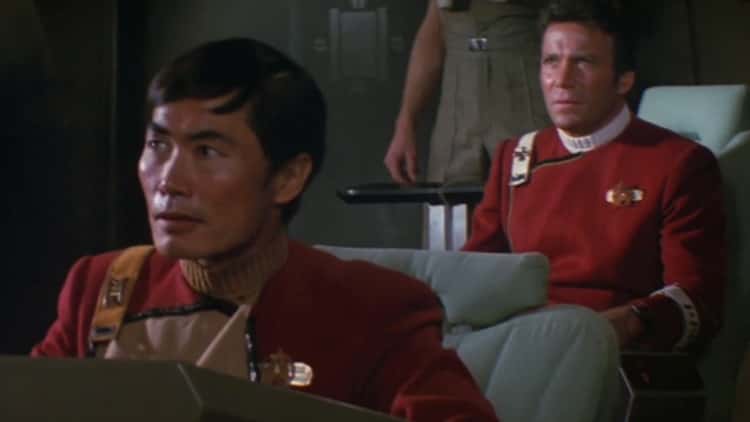 Photo: Star Trek: The Original Series
If you're a fan of Star Trek and didn't know that George Takei and William Shatner hated each other, you've either been in a time warp or living in a cave. No one remembers how the grudge began, Shatner thinks the whole thing started over a close up on the original series, while Takei believes that Shatner is jealous of his growing popularity. Apparently, you can live long and prosper while holding a grudge. 
Sarah Jessica Parker and Kim Cattrall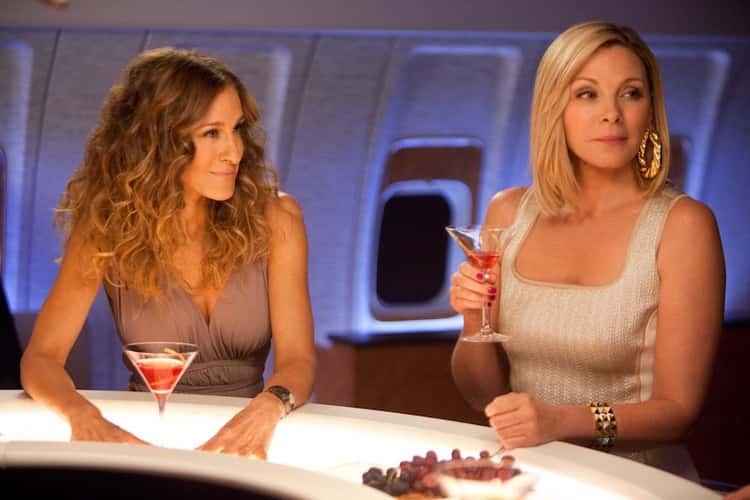 Photo: Sex and the City
Parker and Cattrall may have played BFFs on their hit HBO show Sex and the City but things weren't so friendly when Cattrall found out that Parker made more money than the rest of the cast. About the on set clash, Parker told Marie Claire that "sometimes feelings get hurt." She's such a Miranda.
Bill Murray and Lucy Liu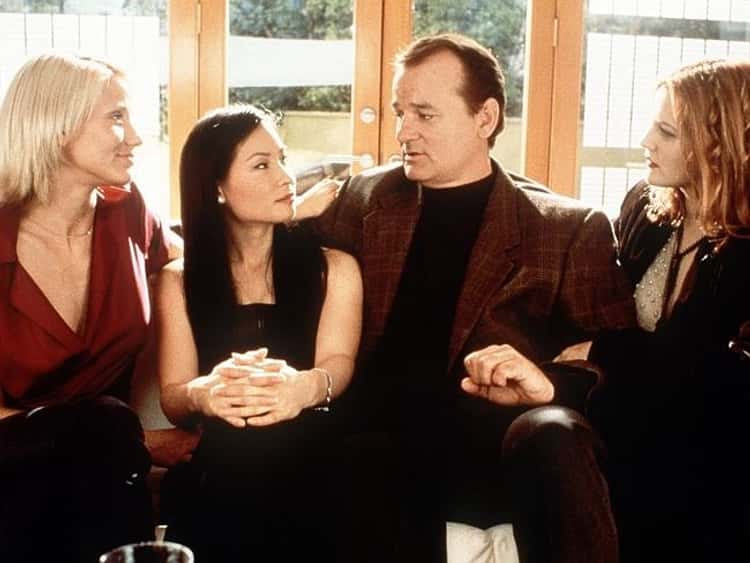 Photo: Charlie's Angels
Have you ever found yourself wondering why Bill Murray was replaced with Bernie Mac in Charlie's Angels: Full Throttle? Well, ponder no more! On the set of Charlie's Angels, Murray killed time by provoking Liu by saying that she couldn't act. That's one way to get written out of a franchise.
According to one source, "Bill Murray stopped a scene in progress and pointed to Drew Barrymore, Cameron Diaz, and Lucy Liu saying in order, "I get why you're here, and you've got talent….but what in the hell are you doing here. You can't act!" At that, Liu blew her lid and attacked Murray, wildly throwing punches. The actors had to be separated to opposite corners of the room while they lobbed verbal hand grenades at each other." Who knows if it's true, but the fact that Bill Murray wasn't in the movie is telling.
Chad Michael Murray and Sophia Bush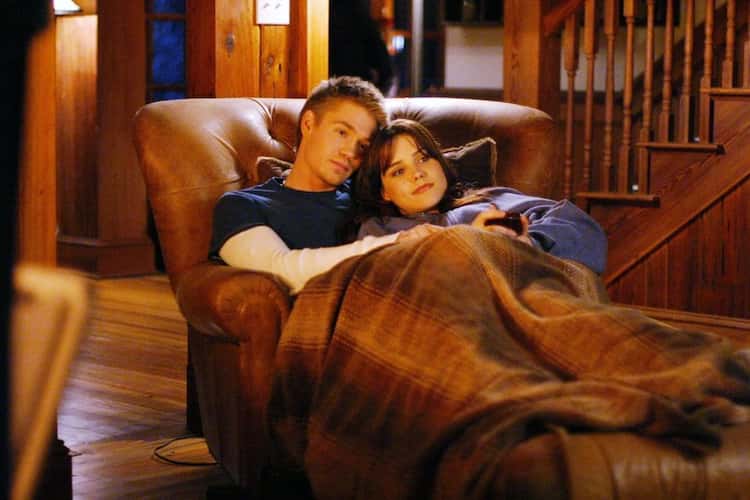 Photo: One Tree Hill/Warner Bros. Television Distribution
Murray and Bush met on the set of One Tree Hill and were married just over a year later. The marriage didn't last (a-doy!) due to Murray allegedly cheating on Bush with his House of Wax co-star, Paris Hilton. Despite the rough break, the couple had to work together for another half a decade. Awkward.
Harrison Ford and Josh Hartnett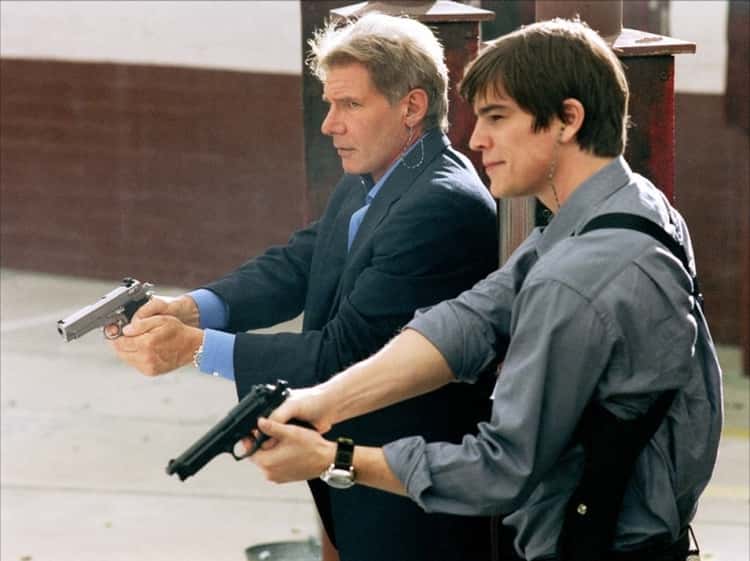 Photo: Hollywood Homicide
Ford and Hartnett allegedly never made eye contact throughout the entire production of Hollywood Homicide and bickered throughout the promotional tour. Harrison openly referred to Hartnett as a punk with Hartnett referring to Ford as, "an old fart." Oh, boys, you behave.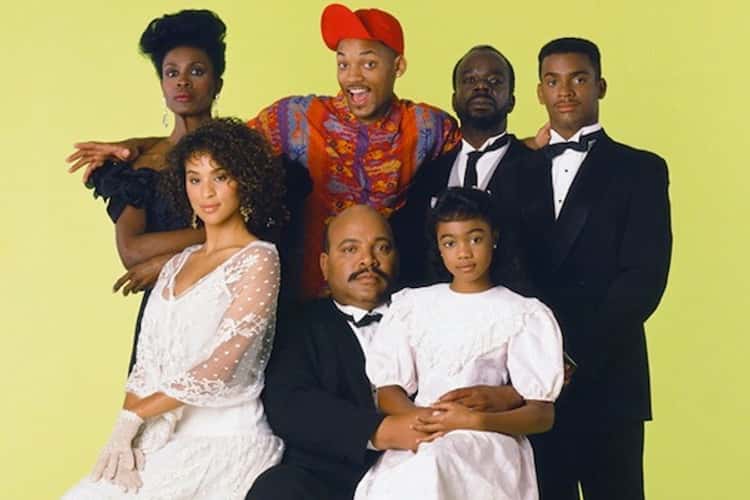 Photo: NBC Studios
Remember when Aunt Viv got a makeover on Fresh Prince and became a new woman…literally? According to Viv #1 (Hubert), that was all Smith's doing. After her firing she called Smith "an ego maniac" and an "a**hole." Aunt Viv, you need to wash your mouth out!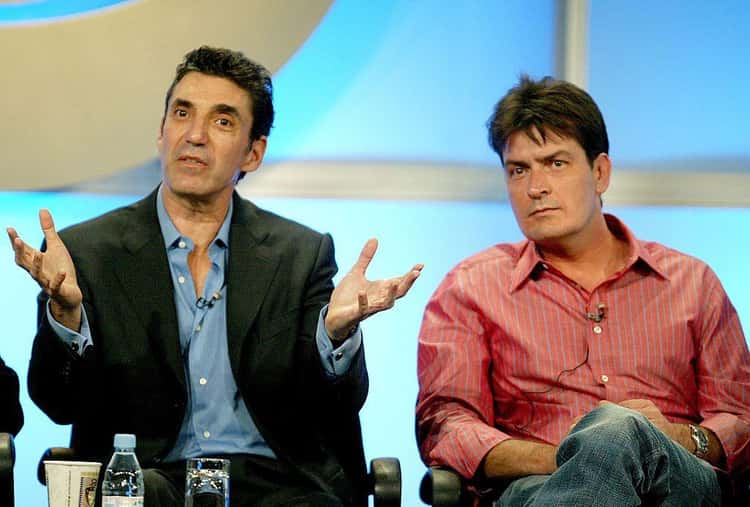 Photo: Frederick M. Brown/Getty Images
Remember those halcyon days of 2011 when everyone was "winning" and made of tiger blood? When every morning brought the promise of a new Charlie Sheen meltdown? Charlie Sheen, the then co-star of Lorre's Two and a Half Men, took umbrage at Lorre suggesting that he would be disappointed if Sheen outlived him. In response, Charlie did Charlie and unleashed a spew of racist and insane vitriol.
Patrick Swayze and Jennifer Grey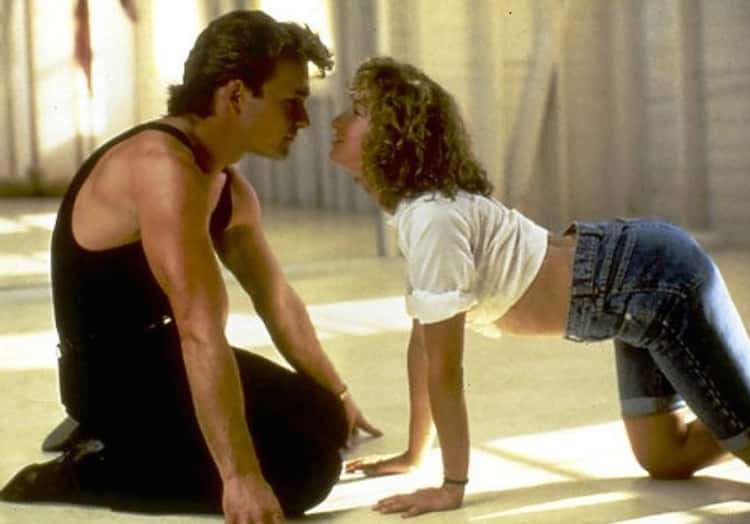 Photo: flickr/CC0
In the immortal hunk Patrick Swayze's autobiography, The Time of My Life, the star discussed how he didn't feel any heat from Grey on the set of Dirty Dancing. Taking on the role of an old timey doctor, he describes Grey as being "high emotional," and prone to "silly moods." Not silly moods! Say it ain't so, Swayz-dawg!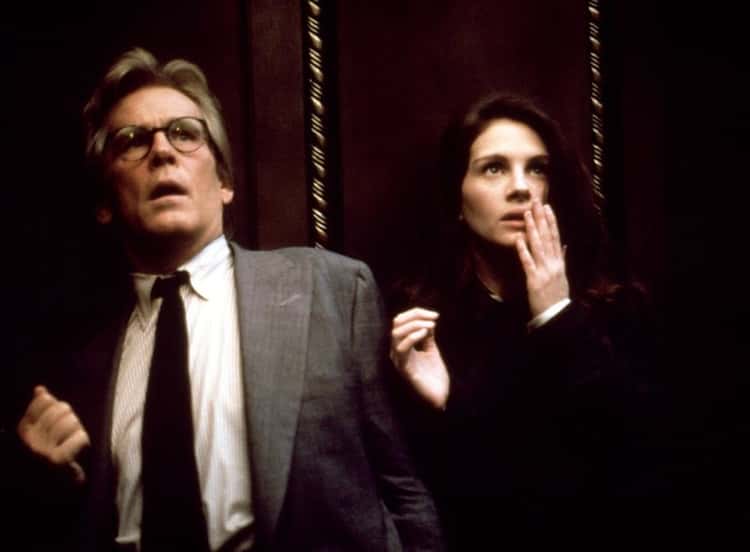 Photo: Metaweb/GNU Free Documentation License
Nolte and Roberts played love interests on screen in "I Love Trouble" but couldn't stand each other offscreen. Roberts supposedly hated her co-star's "machismo" and insulted him on set every chance she could get.
Photo: Metaweb/CC-BY
On the set of the Nick Cave penned bootlegger drama, Lawless, these two beefcakes actually came to blows. Hardy says that LaBeouf knocked him out behind the scenes, while Mr. Baghead insists that it was all a part of their brotherly bond.
Terry Hatcher and Marcia Cross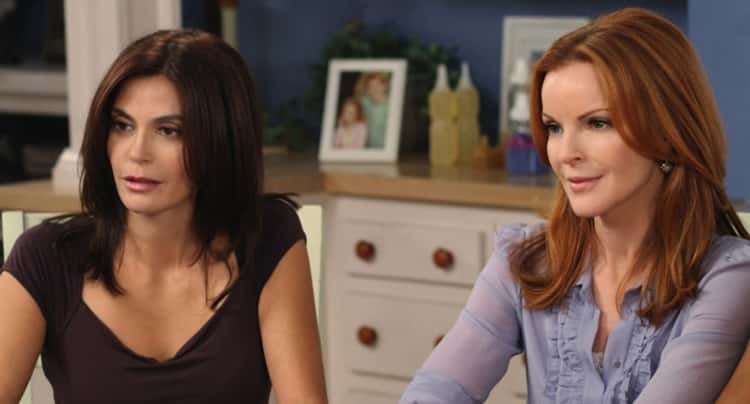 Photo: Metaweb/CC-BY
Though they played best friends on Desperate Housewives, once the cameras were off they were anything but. Hatcher was described as "a loner" by co-star Eva Longoria and on the set of a Vanity Fair photo shoot, Cross became angry that Hatcher was front and center.
To put a button on the issue, Cross left Hatcher's name off of the "goodbye gift" at the end of the series. This kitten has claws.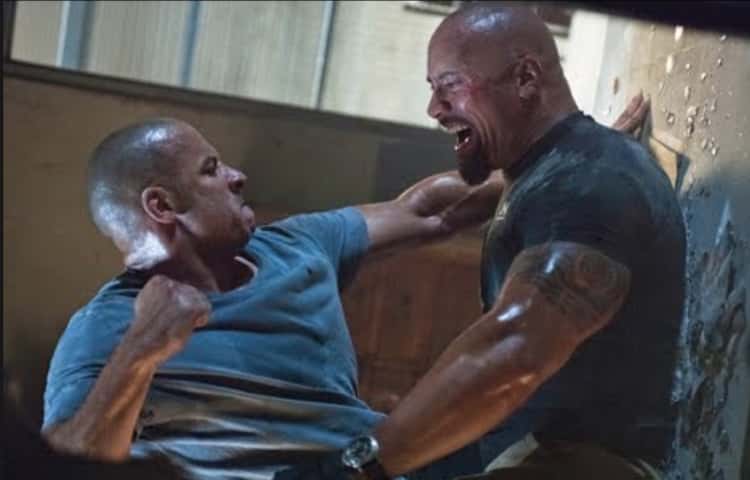 Photo: Universal Pictures
In a 2016 Instagram post, Dwayne Johnson went on a rant about the unprofessional behaviors of his male co-stars while filming the eighth installment of the Fast and the Furious franchise. Later, TMZ reported that Johnson and Vin Diesel were butting heads on set, but attempted to hash out their differences for the sake of the production. In April 2018, Johnson confirmed the rumors in a Rolling Stone interview. 
Johnson said he never shot scenes in person with Diesel, and that scenes featuring both their characters were the result of editing. Johnson contributed the disagreements to "a fundamental difference in philosophies" in regards to movie making. While Johnson noted the pair had mostly made up after a face-to-face discussion in his trailer, he did go on to say: 
I wish him all the best, and I harbor no ill will there, just because of the clarity we have. Actually, you can erase that last part about "no ill will." We'll just keep it with the clarity.
Content created and supplied by: phutigerald (via Opera News )
Opera News is a free to use platform and the views and opinions expressed herein are solely those of the author and do not represent, reflect or express the views of Opera News. Any/all written content and images displayed are provided by the blogger/author, appear herein as submitted by the blogger/author and are unedited by Opera News. Opera News does not consent to nor does it condone the posting of any content that violates the rights (including the copyrights) of any third party, nor content that may malign, inter alia, any religion, ethnic group, organization, gender, company, or individual. Opera News furthermore does not condone the use of our platform for the purposes encouraging/endorsing hate speech, violation of human rights and/or utterances of a defamatory nature. If the content contained herein violates any of your rights, including those of copyright, and/or violates any the above mentioned factors, you are requested to immediately notify us using via the following email address operanews-external(at)opera.com and/or report the article using the available reporting functionality built into our Platform See More