Source:WhatsApp.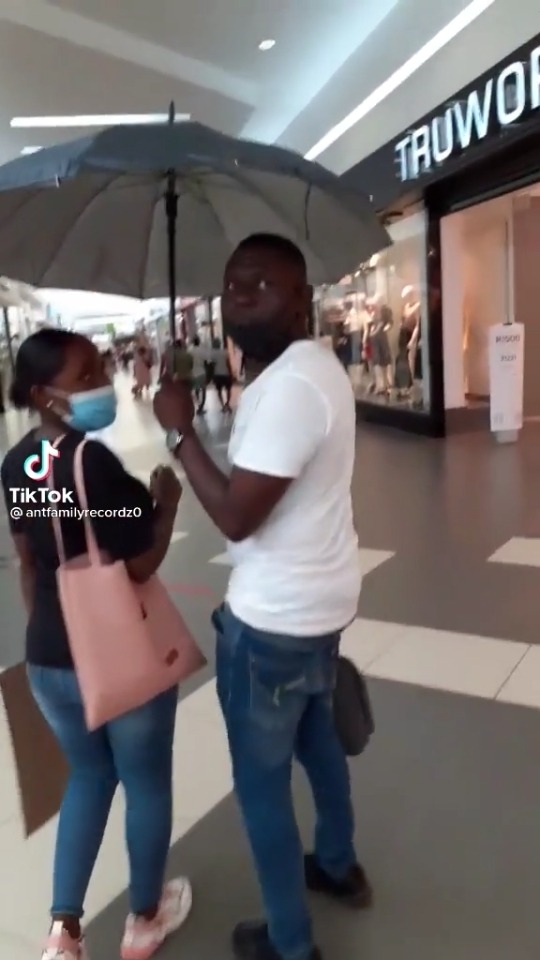 Screenshot:WhatsApp
This guy on the above picture met a lady along the way holding her umbrella, this guy decided to hold it on her behalf so that they can walk together as couples simce thy were walking to the same place.This video has been circulating in social media it has amused and surprised many people simultaneously.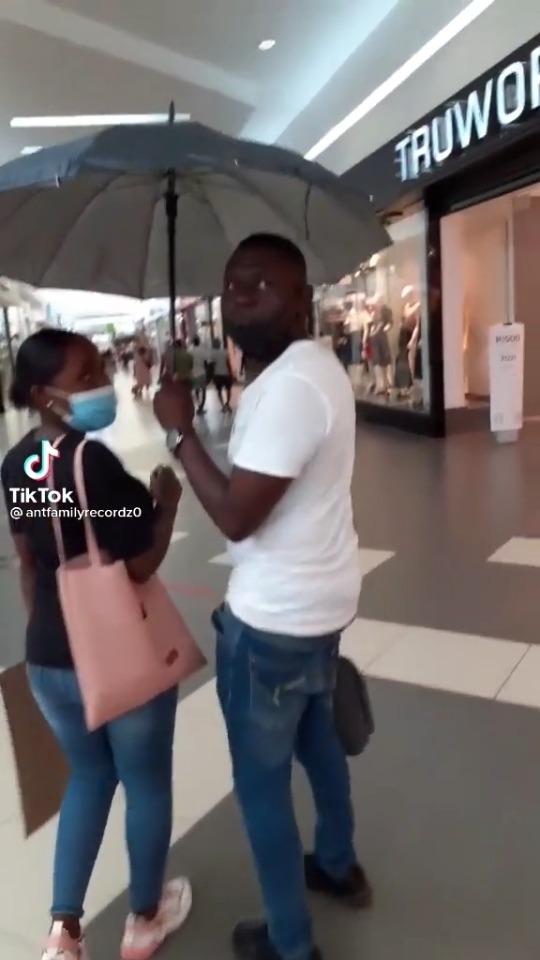 Screenshot:WhatsApp
People are suggesting this seemed to be the begining of the new love since the guy couldn't feel the entry level of the mall. He actually seemed to be in a suitable flow of chart whereby he can't even remember to pull of the umbrella inside the mall.
Most of the boys cannot argue against this matter, we all know that it is possible to be fall inlove with who can make you forget many things and put more focus on a certain girl whom you are inlove with. Sometimes we end up having a problem of fighting with our families due to losing focus on them or even not paying them a single visit.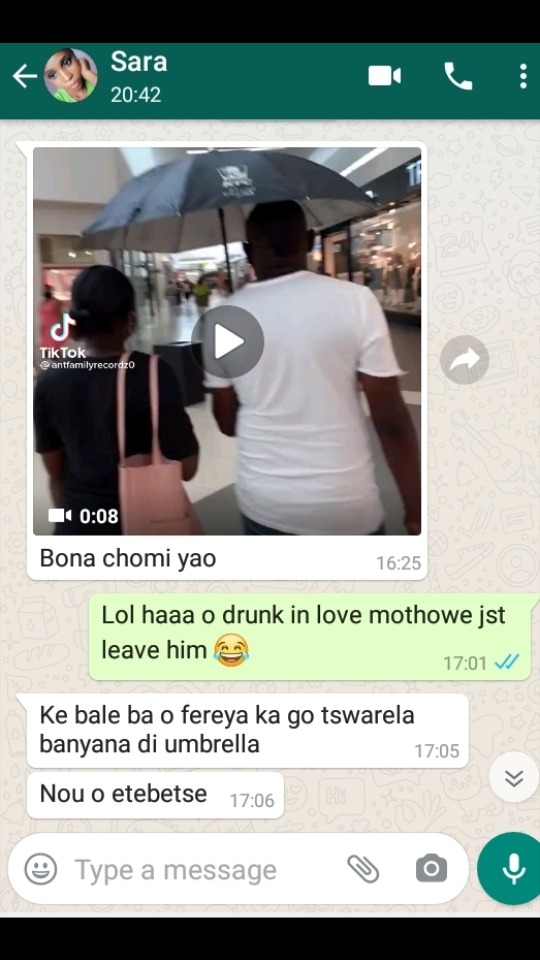 Screenshot:WhatsApp
Girls are extremely dangerous when it comes to accommodating their boyfriends, they have the capicity of keeping a man and make them feel at ease. Now this act of falling in love with a certain girl therefore end up forgetting to do vital things like this guy on the above picture has to get to an end.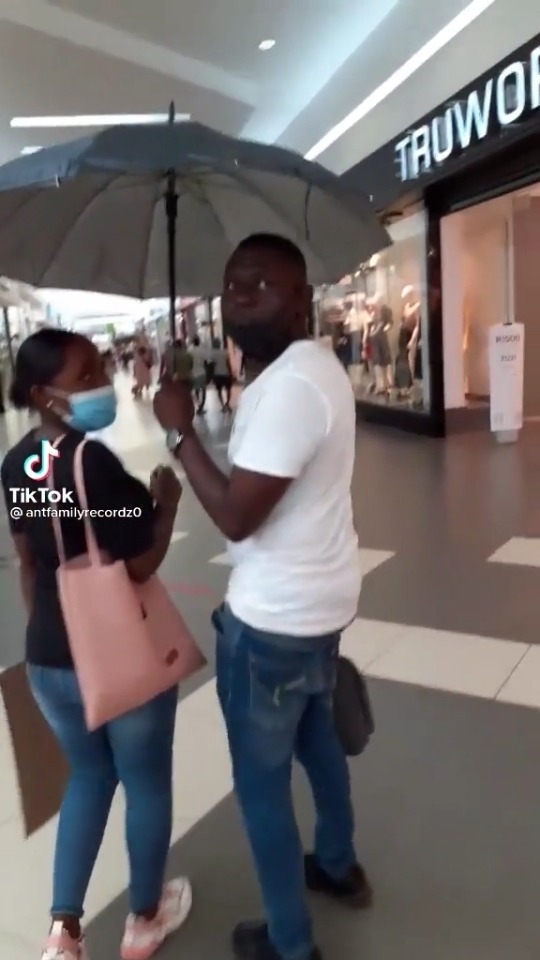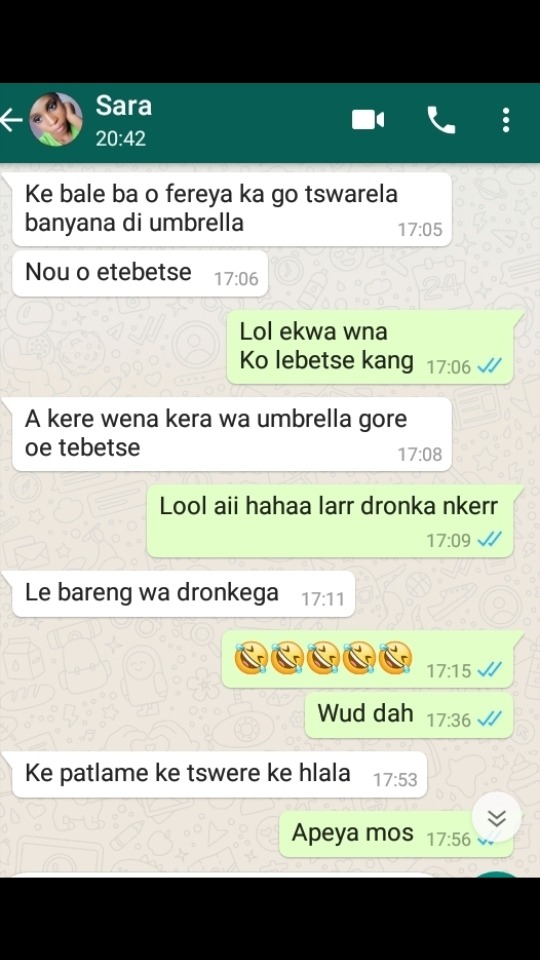 Screenshot:WhatsApp
The guy has now turned to a laughingstock thus most of the people in the mall reminded him to pull the umbrell off. A lady as well does not even remind him to pull it off, she also laughted at the boy after he was reminded by the people in the mall to pull it off, some moments are very amusing.
Guys mention any tips to guys who fall inlove with girls and forget their family members.
Content created and supplied by: Tebogo98 (via Opera News )