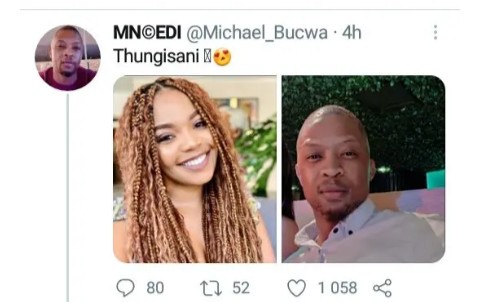 The saddest part of separating from your partner is watching them moving on while you are still attached. It's not foreign finding out you are still in love with your ex even after some time apart and a lot of people are in that war of trying to get rid of their Exe's feelings.
What's worse in break ups is when a child is involved and parent's uses their children as a bait to start wars.
A man took it to twitter to share a pic mix of him and a woman and he then captioned it" Thungisani" and the baby mama evidently hated that and began attacking him.
She posted a picture of their daughter and captioned it" you should be posting our child and called the baby daddy's new woman with a nasty name.
Tweeps were definitely not happy with her comments and began calling her bitter Ex for doing all of that.
Other's said" the baby daddy is definitely supporting his child because,she would have called him for that.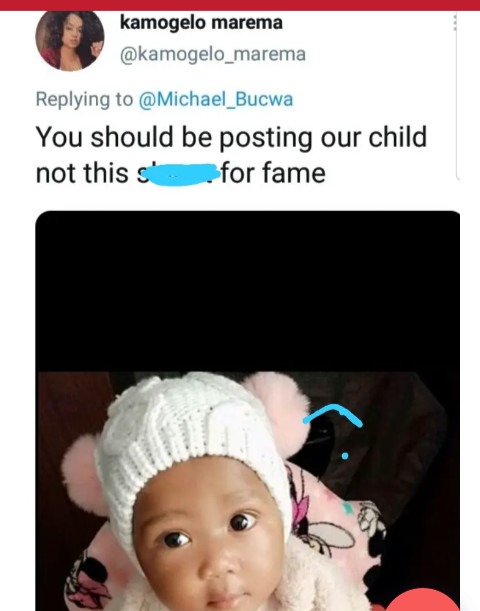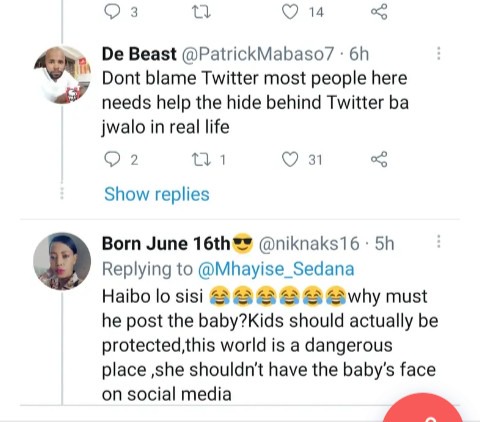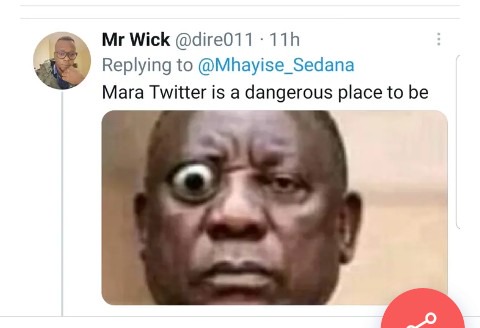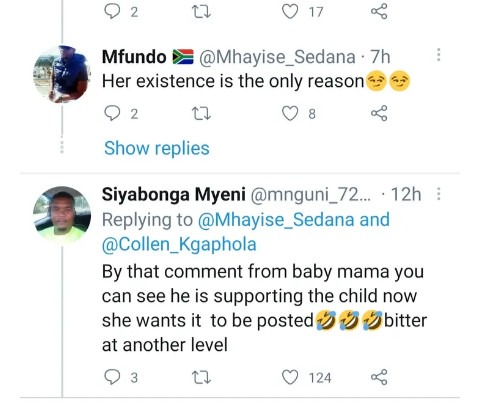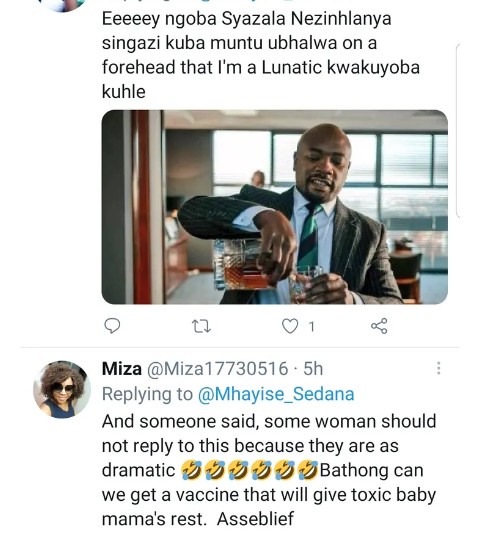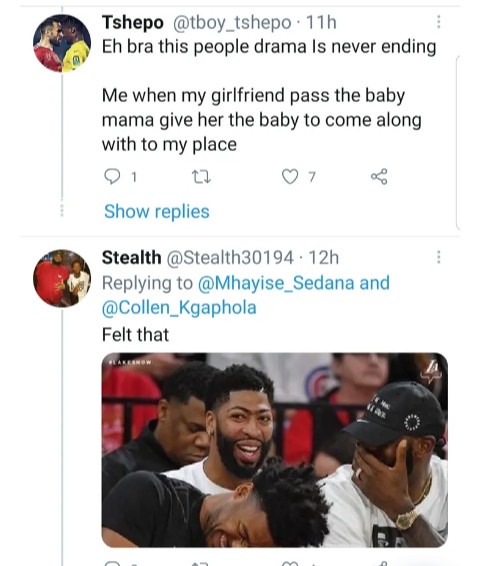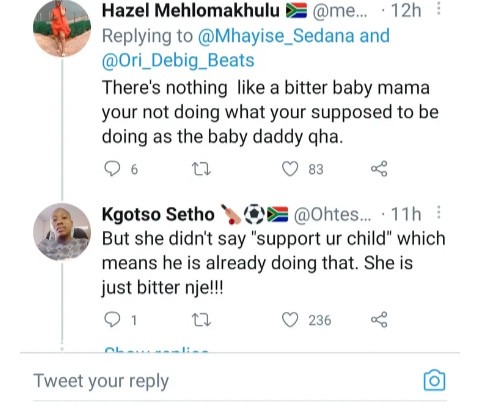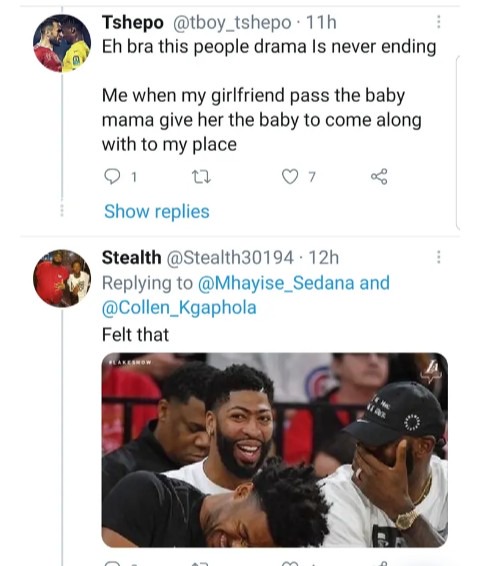 Content created and supplied by: Pamart92 (via Opera News )