Marvin Gaye.
Marvin Gaye was an American singer, songwriter and producer.
(born Marvin Pentz Gay Jr.; April 2, 1939 – April 1, 1984)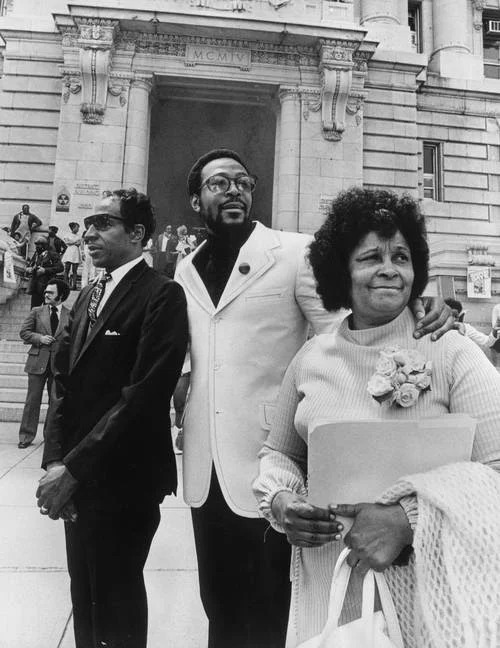 He was one of the main singers that created the Motown sound of the 1960s, first as an session performer and later as a solo artist. His Motown hits included 'How Sweet It Is (To Be Loved By You)' and 'I Heard It Through the Grapevine',and also 'Sexual healing', 'let's get it on'
Marvin Gaye was fatally shot by his father, Marvin Gay Sr, on April 1, 1984, at their home in the West Adams district of Los Angeles, California.The singer was shot twice, following an argument with his father after he intervened in an altercation between his parents.He was pronounced dead on arrival at the California Hospital Medical Center.
In the days just before his death, Marvin Gaye's parents had arguments over a misplaced insurance policy letter.
The day before his death, arguments had spread to Gaye's bedroom. Angered by his father shouting at his mother (Alberta), Gaye told Marvin Sr to leave her alone.At around 12.30pm, on April 1, 1984, Marvin Sr shouted at his wife about the document. Marvin, dressed in bathrobe, shouted back downstairs, telling his father if he had something to say, he should do it in person.
According to Alberta, when Marvin Sr refused, Gaye warned him not to come to his room. However, his father charged upstairs to the bedroom to shout at Alberta, causing Gaye to jump out of his bed.
When ordering him to leave did not work, Gaye is said to have shoved his father out of the room, and began to kick and punch him. Alberta later told Ritz: "Marvin hit him. I shouted for him to stop, but he paid no attention to me. He gave my husband some hard kicks."
Minutes after being separated, Marvin Sr entered his bedroom, and returned with a .38 pistol his son had bought him, pointed the gun at Gaye, and shot him directly in the heart.
"I was standing about eight feet away from Marvin, when my husband came to the door of the bedroom with his pistol," said Alberta. "My husband didn't say anything, he just pointed the gun at Marvin. I screamed but it was very quick. He, my husband, shot – and Marvin screamed. I tried to run. Marvin slid down to the floor after the first shot, second and third shots ended his life"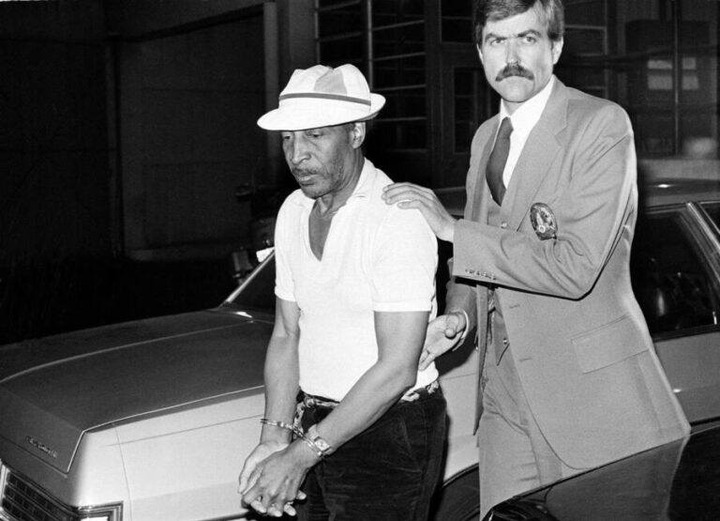 His death inspired many musical tributes over the years. He was given a burial plot at Forest Lawn Cemetery, and was later cremated and his ashes spread around the Pacific Ocean.
But not only did Marvin Gaye endure this abusive childhood, by the 1980s, Gaye moved back in with his parents in Los Angeles following a losing battle with cocaine addiction as well as financial difficulties.
His death inspired a lot of tributes around the world from other artists,Rest in peace the Prince of Motown soul.
Content created and supplied by: Controversialist (via Opera News )