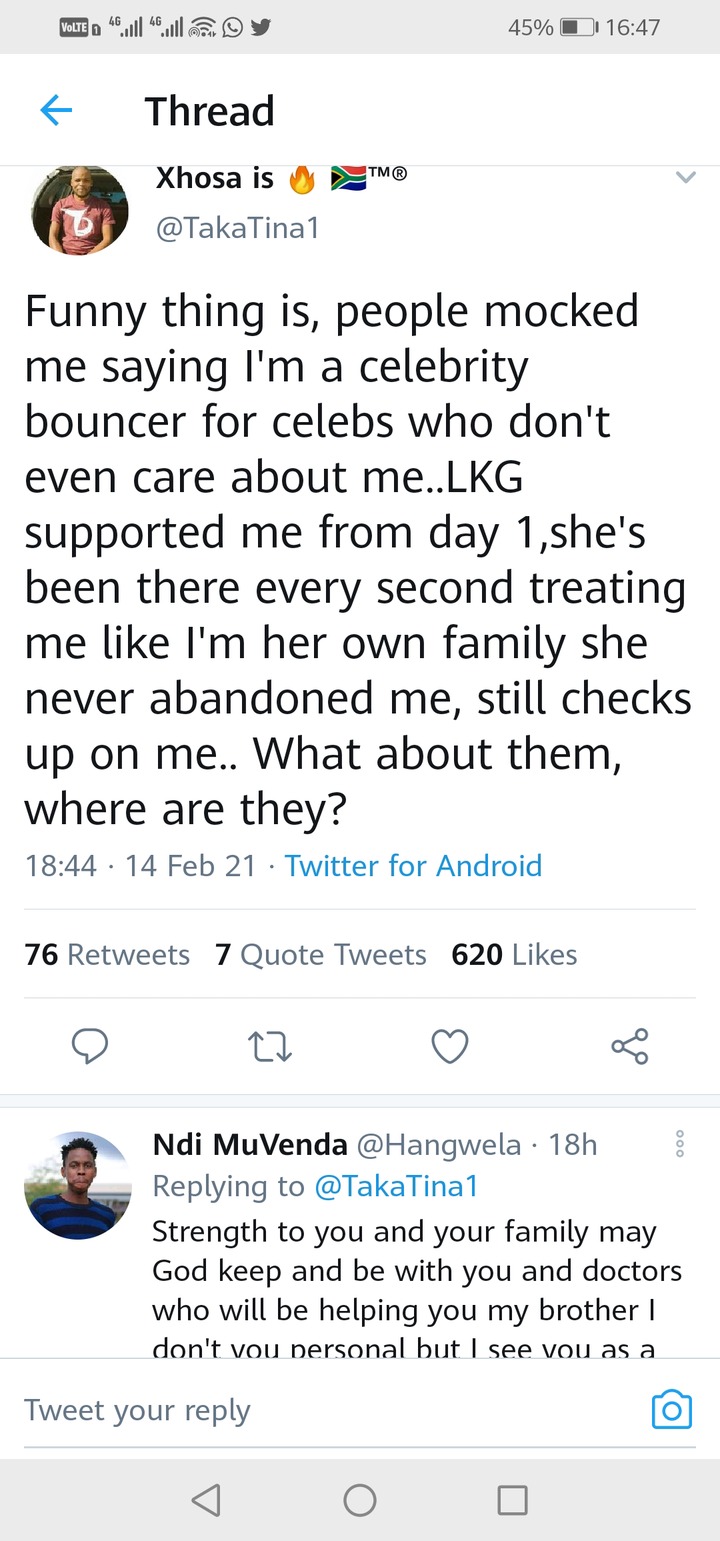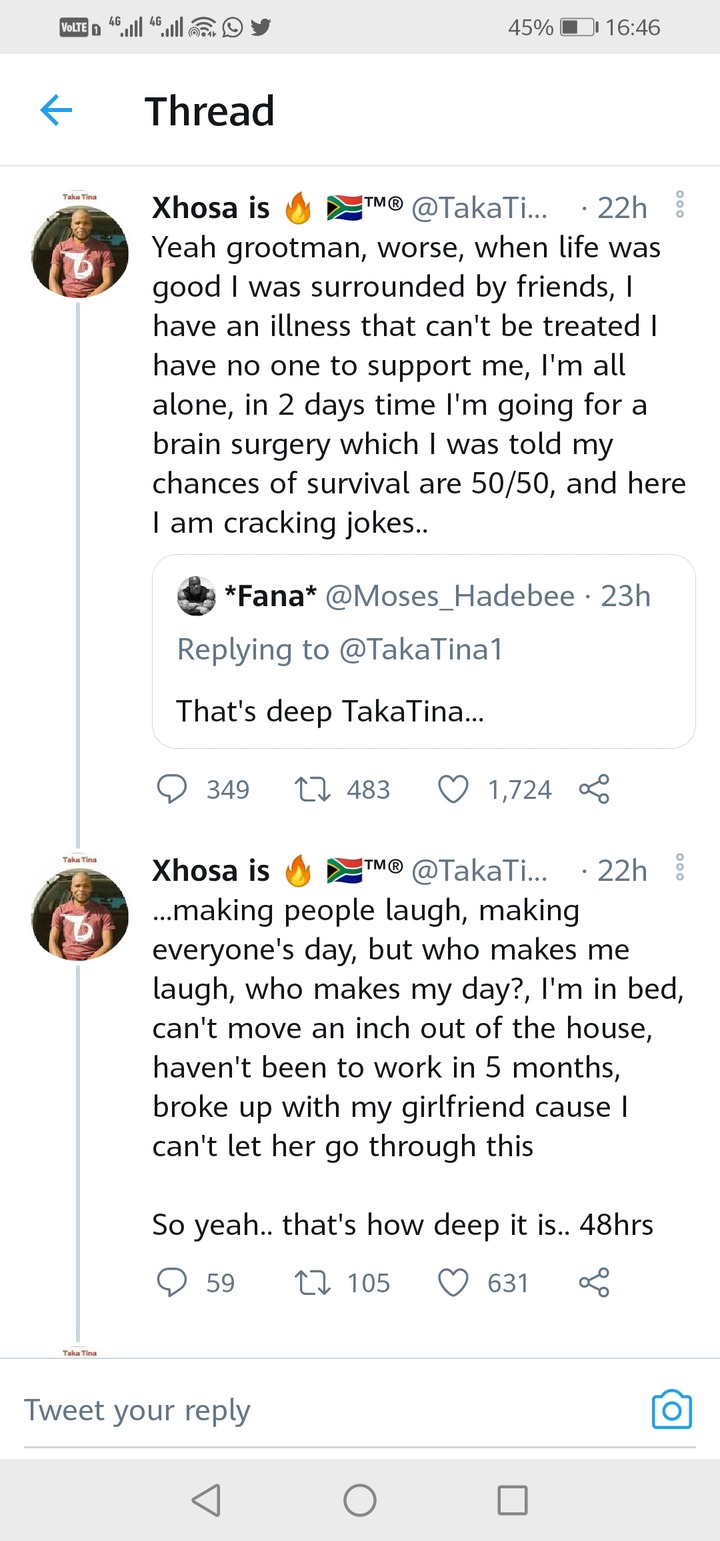 Taka Tina 1 went on Twitter to express the pain he is feeling lying in hospital bed.
On Twitter account He said, Sometimes i act like I don't care but deep down inside, Like deep deep down inside I really don' t care
making people laugh, making everyone's day, but who makes me laugh, who makes my day?, I'm in bed, can't move an inch out of the house, haven't been to work in 5 months, broke up with my girlfriend cause I can't let her go through this so yeah.. that's how deep it is.. 48hrs"
"worse, when life was good I was surrounded by friends, I have an illness that can't be treated I have no one to support me, I'm all alone, in 2 days time I'm going for a brain surgery which I was told my chances of survival are 50/50, and here I am cracking jokes..
Funny thing is, people mocked me saying I'm a celebrity bouncer for celebs who don't even care about me..LKG supported me from day 1,she's been there every second treating me like I'm her own family she never abandoned me, still checks up on me.. What about them, where are they?
This messages touched so many souls and they've started a #prayforTakaT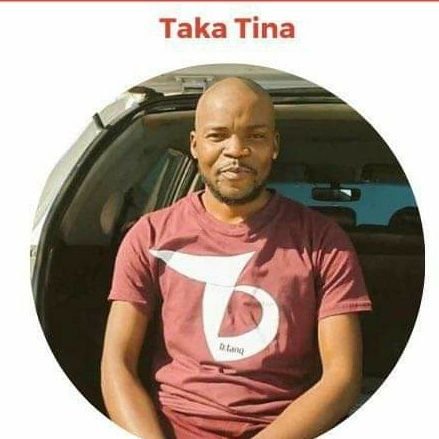 ina.
People have started donating and praying for him to be well.
Source: Taka Tina twitter account
Content created and supplied by: Mukona94 (via Opera News )