Many celebrities were born into well-to-do families who provided excellent schooling and connections with all the right people. But other celebrities clawed their way to fame and fortune from some truly poor — and sometimes terrifying abusive — childhoods.
Demi Moore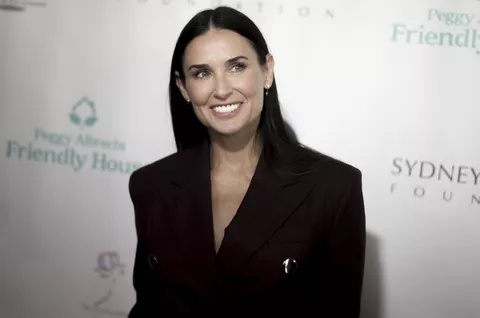 Long before Demi Moore became Hollywood's highest-paid actress in 1995, with a then-record-setting $12.5 million for "Striptease," Moore had a not so stable childhood, moving from New Mexico to Pennsylvania, Ohio, Washington and California. Her mother was a suicidal alcoholic, and her stepfather needed her help to keep her mother from killing herself. 
Moore's mother dragged her to bars when she was a teenager, and at the age of 15, she was sexually assaulted by a man who claimed her mother had "whored" her out for $500. When her acting career took off — she entered the business young, after dropping out of school at 16 — Moore abused alcohol, cocaine and developed an eating disorder. The actress lays bare the struggles and success of her career in her book, "Inside Out: A Memoir."
Dolly Parton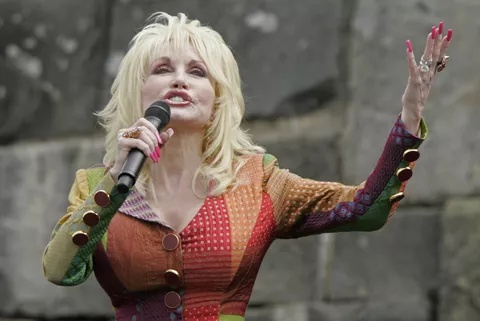 Dolly Parton was the fourth of 12 children and grew up in a log cabin near the Great Smoky Mountains in Tennessee. There was no electricity or indoor plumbing, and the doctor who delivered Dolly was rewarded not with cash, but with a sack of cornmeal. Her father was a sharecropper and he fed their children with whatever the forests and mountains could feed them.
"There were twelve of us kids. We never ate possum — I remember Daddy saying, 'That's like a damn rat.' But we ate everything — turtle, frogs. I just remember the big old groundhogs — whistle pigs, they called them — and you'd cook 'em with sweet potatoes, and you'd have different ways of making some of that gamey taste go away," Parton told Rolling Stones.
Her dresses were made from sacks as a child, but she turned those into something more scandalous when she became successful.
"The way I look was really a country girl's idea of what glamour was. I patterned my look after the town tramp. I thought she was the prettiest thing in the world, with all that bleached hair and bright-red lipstick. People would say, 'Oh, she's just trash,' and I'd think, 'That's what I want to be when I grow up,'" she told Rolling Stone.
Oprah Winfrey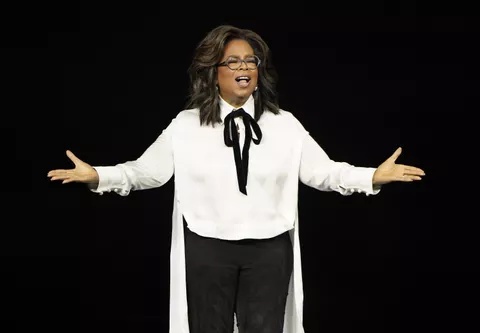 Oprah Winfrey was born in a small southern town in Mississippi to young, poor and unmarried parents who placed Oprah in her grandmother's care until she was six. As a child, she wore overalls made from potato sacks, prompting catcalls of "sack girl" from her peers. She endured sexual and physical abuse within her family, including molestation from a cousin, an uncle and a family friend. Her grandmother whipped her for playing in a well, leaving her riddled with welts. 
At 14, she became pregnant, but the child was born premature and died. Eventually, she moved away to Nashville for high school, became a beauty queen, graduated with honors and secured a job as the first female (and first African American) anchor at Nashville's WLAC-TY when she was 22.
Tom Cruise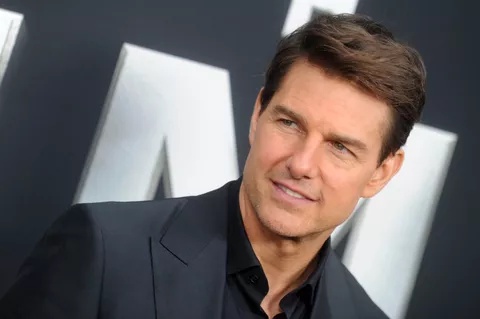 Surviving Tom Cruise's childhood must have been an impossible mission. According to an interview he gave with Parade in 2006 (and not long after he freaked out on Oprah), Cruise grew up in near poverty with an abusive father, an electrical engineer who constantly moved the family around because he was continually fired.
"He was the kind of person where, if something goes wrong, they kick you. It was a great lesson in my life — how he'd lull you in, make you feel safe and then, bang! For me, it was like, 'There's something wrong with this guy. Don't trust him. Be careful around him,'" Cruise said.
At the age of seven, he was diagnosed with dyslexia. His parents split when he was 11, and by age 12, he had attended 15 different schools — and was bullied at each of them. His mother worked three jobs to keep the family afloat (he has three sisters) and eventually settled in Cincinnati. There, Cruise first wanted to become a Catholic priest (ironic, given that he is now the poster boy for Scientology) but decided it wasn't for him. He skipped his high school graduation and went to Manhattan to find success.
Samuel L. Jackson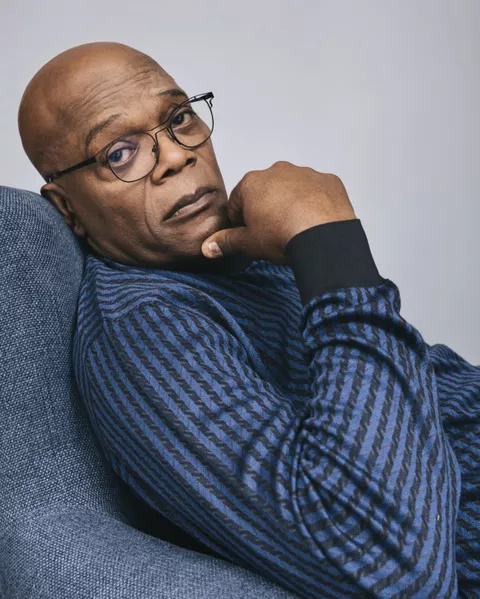 Samuel L. Jackson was born in Washington, D.C., but he grew up in Chattanooga, Tennessee, with his grandparents and aunt. He only ever saw his father twice in his lifetime, and his mother moved back to Washington after he was born, although he saw her regularly. His house had no running water, so they only took baths when it rained.
Talking to the New York Times, Jackson said that "everyone had shoes and food" in the neighborhood, but also that three houses sold moonshine and two were brothels. He went to segregated schools and segregated venues, and in college, went through a "'kill whitey' period" after falling in with a group of returning Vietnam War vets. 
The F.B.I. was keeping track of them. One day, an agent showed up at his mother's door and told her that Jackson would be dead within a year if he kept up with the radicals. She moved him to Los Angeles, where he worked as a social worker and attained an arts drama degree in 1972.
Shania Twain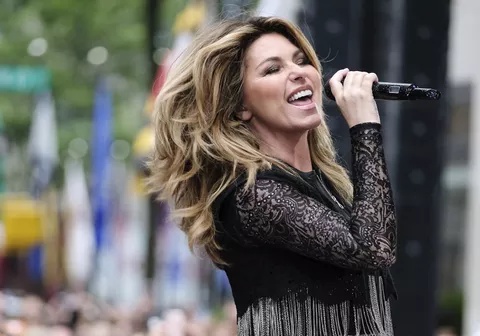 Shania Twain has had a tragic life. Growing up, her family had hardly any money. She went to school with mustard sandwiches, which she didn't eat because she was so embarrassed. Her stepfather, Jerry, who raised her, would become physically violent to her mother and in one incident, rendered her mother unconscious. Later he would become physically and sexually abusive to Shania, she revealed in 2017. 
When she was 21, her mother and stepfather were killed in a car crash, leaving Shania to raise her three younger siblings. 
Johnny Cash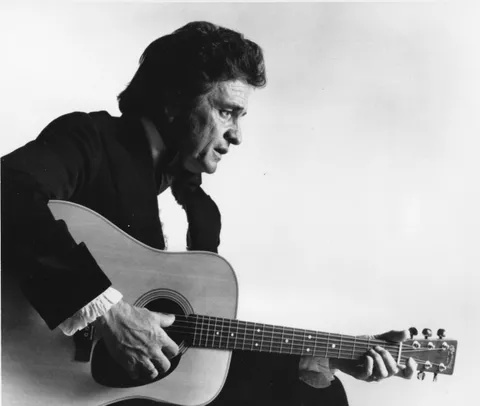 Johnny Cash spent almost the entirety of his childhood and teenage years in a five-room clapboard farmhouse in Dyess, Arkansas, which was then a resettlement colony borne from the New Deal for impoverished farmers who needed a fresh start. At eight years old he was dragging cotton sacks to and fro on the fields. "It exhausted you, it hurt your back a lot, and it cut your hands. That's what I hated the most ...Practically every girl I knew in Dyess had those pockmarked fingers," he wrote in "Cash: The Autobiography." 
His brother, Jack, was mortally cut from a table saw accident and died within 24 hours. The day after the funeral on Sunday, "the whole family — everybody, including the mother who had just buried her son — was back in the fields chopping cotton, working their ten-hour day."
Jim Carrey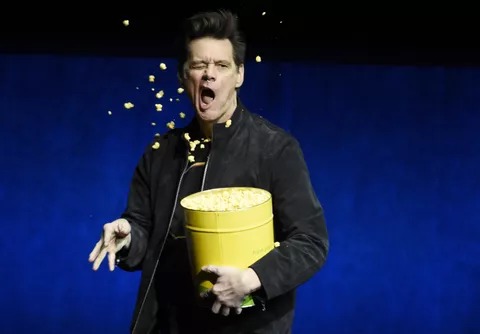 Jim Carrey started developing impressions as a child and used his comedic routine to entertain his family. Which was something his parents needed. Carrey was born in the suburbs of Toronto, Canada. His father ditched his dreams of being a musician and became an accountant when Jim and his siblings came along — something that Carrey said made his father disenchanted.
"To first of all give up a dream, to settle for something safe, and then have that not pan out is a real double whammy," Carrey told Rolling Stone, noting that his parents both succumbed to bouts of depression.
Things got tough when Carrey was 12, when his father lost his job. The family spent eight months living in a tent until the father found work at a tire rim factory in Scarborough. As a bonus, the owners allowed the Carreys to live in a house across the street in exchange for janitorial and security detail. After school, Carrey and his brother had to pull eight-hour shifts, according to The Hollywood Reporter's interview with the comedic actor.
Carrey's mother was addicted to painkillers. "[S]he was always there for me, she was always there in the house," Carrey told The Hollywood Reporter. "But if you're high on painkillers, that's abandonment. I guess we're all abandoned to a certain extent, all of us in some way or another by something or someone, and that forms in us our belief about ourselves."
Carrey hated school and dropped out of school as soon as he turned 16. The family quit the factory gig sometime after, abandoned their job-provided home, jumped in a VW camper van and "lived like Gypsies," he said. Eventually, Carrey got his big break when he opened for Rodney Dangerfield at Caesars Palace in Las Vegas. He then toured with Dangerfield for a couple of years, honing his acting skills.
These celebrities all have one thing in common: perseverance. They did not let the setbacks hold them down, but rather it served as a catalyst for a great comeback. And most importantly, they were once ordinary humans just like the most of us, and with much work and perseverance we could achieve just as much as they did.
Content created and supplied by: bleuroy (via Opera News )
Opera News is a free to use platform and the views and opinions expressed herein are solely those of the author and do not represent, reflect or express the views of Opera News. Any/all written content and images displayed are provided by the blogger/author, appear herein as submitted by the blogger/author and are unedited by Opera News. Opera News does not consent to nor does it condone the posting of any content that violates the rights (including the copyrights) of any third party, nor content that may malign, inter alia, any religion, ethnic group, organization, gender, company, or individual. Opera News furthermore does not condone the use of our platform for the purposes encouraging/endorsing hate speech, violation of human rights and/or utterances of a defamatory nature. If the content contained herein violates any of your rights, including those of copyright, and/or violates any the above mentioned factors, you are requested to immediately notify us using via the following email address operanews-external(at)opera.com and/or report the article using the available reporting functionality built into our Platform See More