South African actress Natasha Thahane took social media by storm when she shared the monologue of Tyler Perry's tear dropping movie, "For Coloured Girls."
the movie starred  Janet Jackson, Anika Noni Rose, Whoopi Goldberg, Kimberly Elise and it was based on a poem written by Ntozakhe Shange.
the aim of the movie was to depicts the interconnected lives of ten women, exploring their lives and struggles as women of color.
the talented Natasha put her talent into action today when she made a video of herself when she Chanted Lorretta Devin's words on a movie which reads as:
"Ever since I realized, there was someone called a colored girl or an evil woman, a bitch or a nag I been trying not to be that and leave bitterness in somebody else's cup. Come to somebody to love me without deep and nasty smelling scars from lye or being left screaming in a street of lunatics whispering, 'Slut, bitch, bitch. Nigga, get out of here with all of that.' I didn't have any of that for you. I brought you what joy I found. And I found joy. And then there's that woman who hurt you. And who you left three or four times. And then you went back after you put my heart in the bottom of your shoe. You just walked back to where you hurt and I didn't have nothing. So I went to where somebody had something for me, but none of them were you. I got a real dead loving here for you now, 'cause I don't know anymore how to avoid my own face wet with my tears because I had convinced myself that colored girls have no right to sorrow. I lived for you. I know I did it for myself, but I couldn't stand it. I couldn't stand being sorry and colored at the same time. It's so redundant in the modern world."
https://twitter.com/i/status/1362419417418711048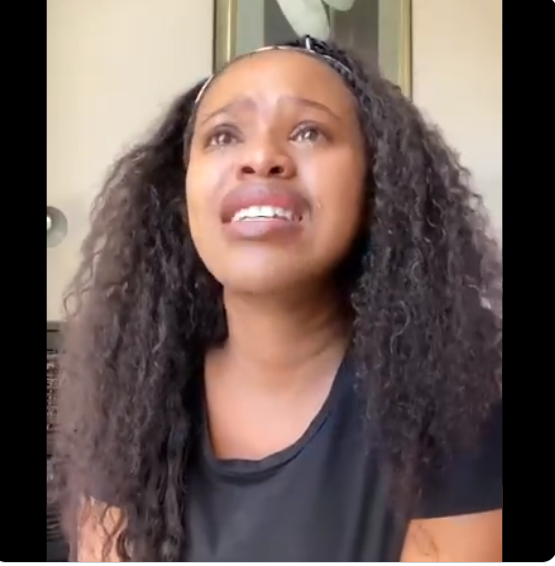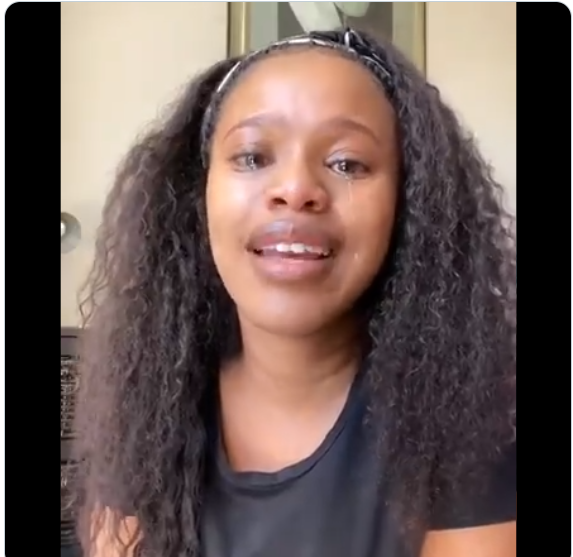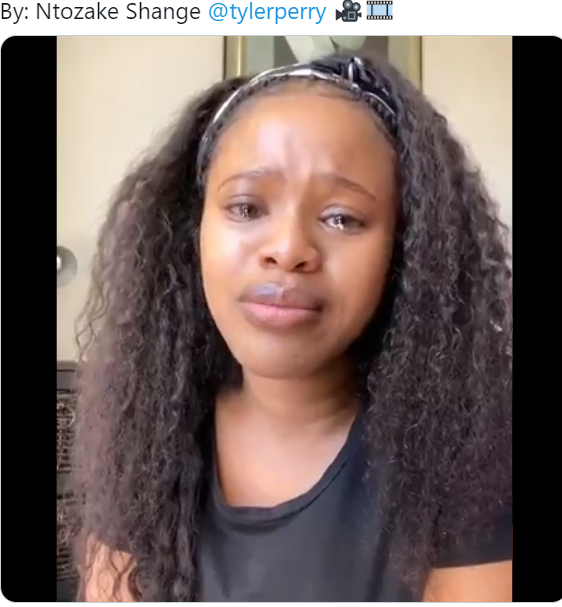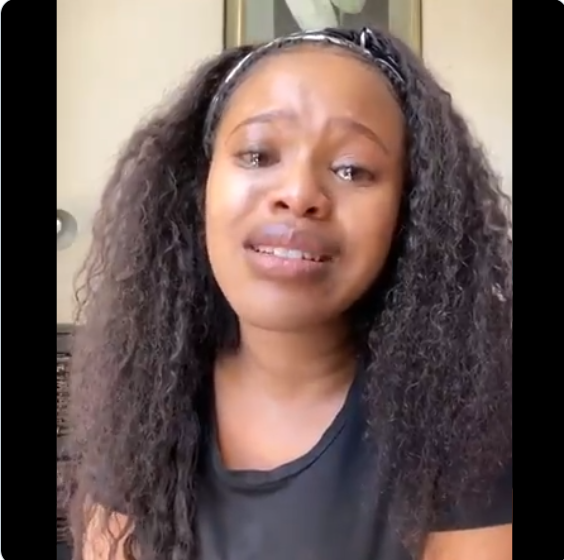 tears started to fall as Natasha reached some stage of the monologue and people were left speechless by her acting skill and bravery.
the video reached more than 2000 views in less than 20 minutes.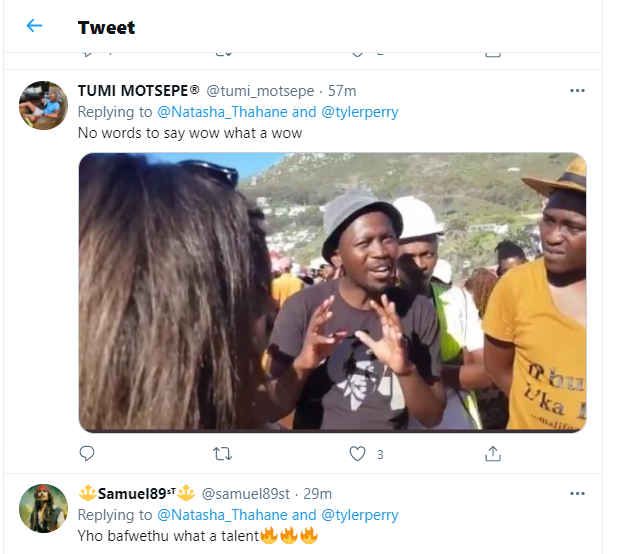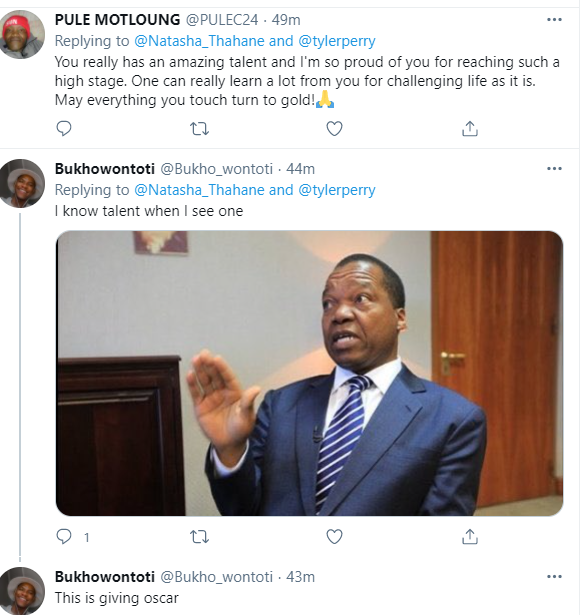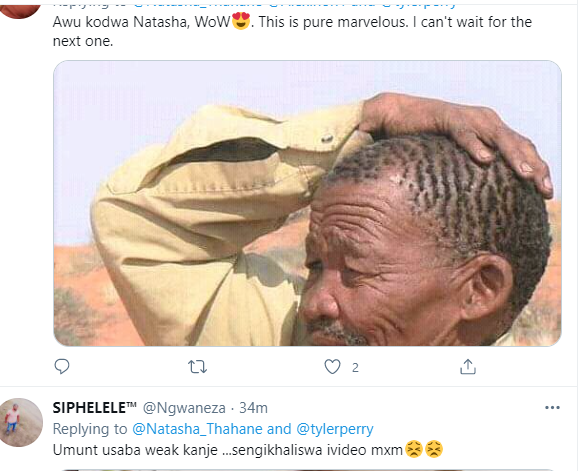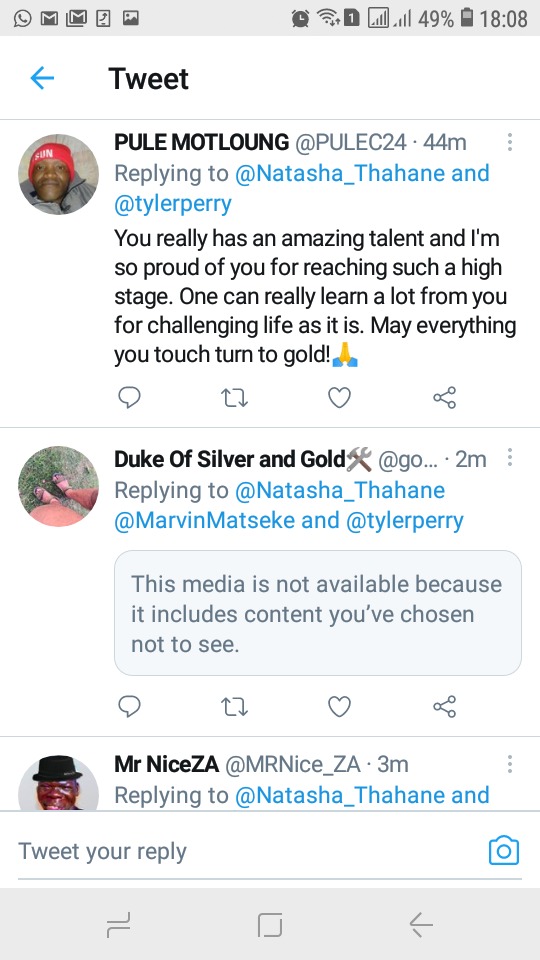 Content created and supplied by: Mphiwe (via Opera News )