There was a time back at collage where my freinds and i used to dare each other to date girls for fun and i got dared to do so an i did irregardles of weather I loved the girl or not.The last girl i got dared to date ended up going to bed with me countless times and at one of those times a mistake happned and she ended up getting pregnant for my child.
For the sake of my child who also happens to be my firstborn i had to stay with the lady and pretend to love her even though i knew she's not my type.As challenging as it was i did it for a period of 3 full years and started seeing someone which ended up with me starting to consider to break up with her.
Well i knew that breaking up with her won't be an easy thing so i had to gather some strength first which i did and when i broke up with her she just looked at me and said( nido zwi vhona) which means you will see/regret it.2 hours later when i was parking at a parking lot at a shopping centre i found my car like this.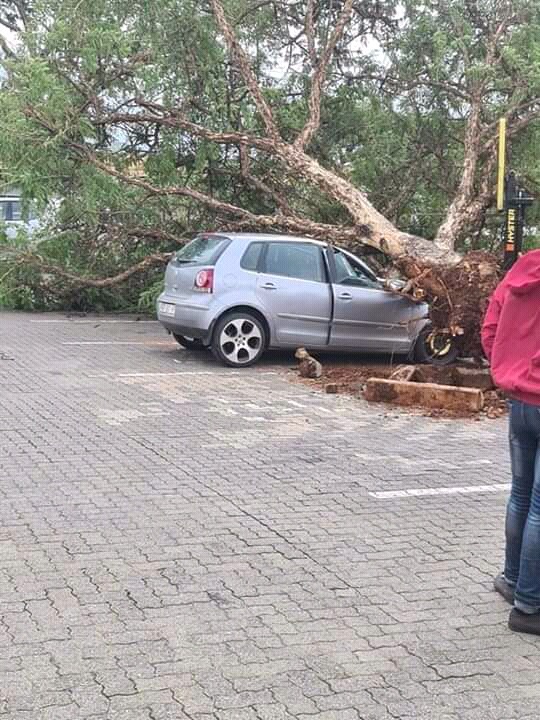 I am not really sure weather this tree was brought down like this by a human being or it was just a natural disaster.however something tells me that this incident might have occurred through some black magic practice by my baby mama.
Now that she threatened me and this happened at last is it possible for me to open a case of malicious damage of property against her?
Content created and supplied by: Rebelwailerwrites (via Opera News )