A man caused stir on Twitter after he shared his picture wearing morethan 10 masks, he says he doesn't really trust anyone now he just wanna be safe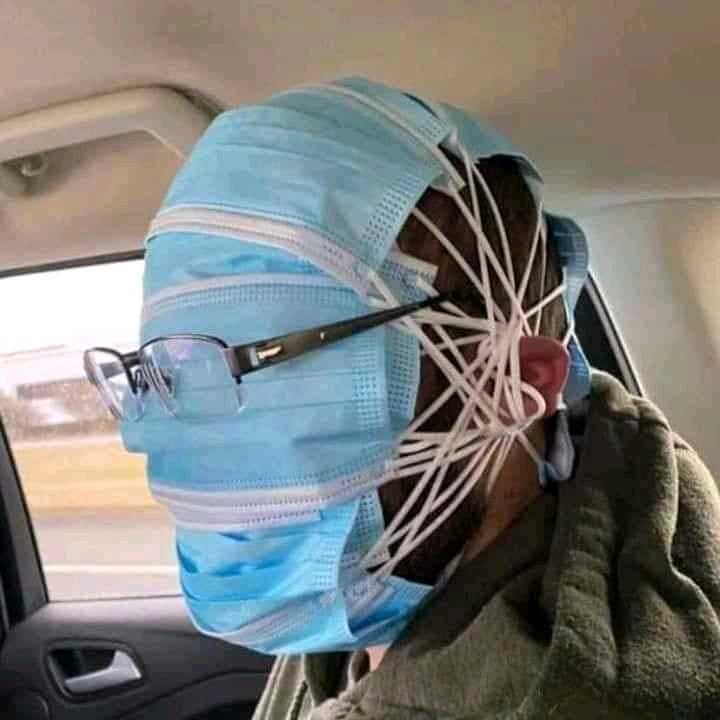 In the picture he is seen masks to cover his entire face and the forehead, then the quea is how is he managing to see anything around him since he covered his face and eyes since the mask is not that transparent.
Since the beginning of lockdown it seemms like people are suffering from mental illness, looking at the number of things and mask that were introduced since Corona virus started you can really tell that some people are just making jokes about anything related to COVID-19.
In his timeline he says 2020 have been so difficult and he witnessed his friends and some relatives losing their battles with COVID-19 therefore he doesn't wanna risk his life.
He urged people to wear as many mask as they can since we are not winning against the COVID-19 fight.
Content created and supplied by: Cleon (via Opera News )