Tshepo Mashego, the founder of Relevance For Men shocked many people on social media today after he posted a rather unusual message to his followers and give a Valentine's day advice for all men struggling in finance this period of time. We don't know if his account was hacked or what, because his not that type of person to say things like this and many people look up to him.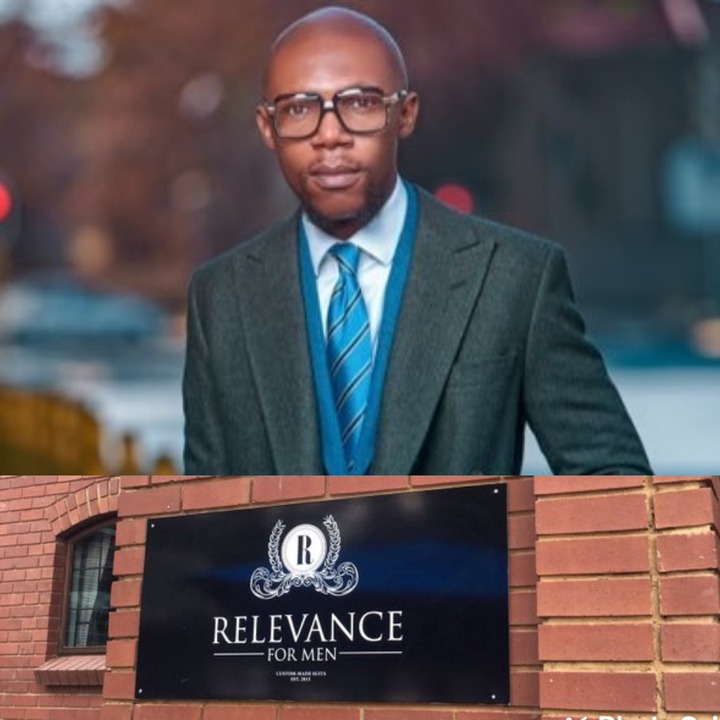 image cred : @TshepoTsala / Twitter
Tshepo Mashego tweeted on his Twitter account, @TshepoTsala - "Gents if you have ran out of money for this weekend ... It's understandable but please release your girlfriend. Don't hold unmtana hostage! Thina sise right this side. It's been a rough year, she's been through a lot; no need to frustrate her any further. Don't be selfish (laughing emoji)". The message from this tweet is many boyfriends should not hold their girlfriend hostage on Valentine's day or over the weekend if, they are struggling financially and Tshepo Mashego said, "Thina sise right this side" which means I'm sorted this side. Tshepo Mashego is the founder of Relevance For Men, a South African clothing brand that designed formal wear for top celebrities around South Africa and he started his business back in 2015.
source : africariseonline.co.za
Let's here what his followers had to say about his tweet :
Minister LifeStayela @Mb0ngz - "Come take the huns from the East. Those ones don't need Visa from men. Bayazthathela iVisa whether the gent has a stiff enough budget or not".
Lilo Sithole @LiloJobe - " Choosing violence so early in the morning (laughing emoji)".
Tolman King K Johannes @JohannesTolman - "My broer eseng mo mosading assomblief ... Ke lwana KE kgoagelo letsogo mo go mmaagwe banake".
Ntuli Mbongiseni @NtuliMbongiseni - "Afterall we are brothers so let's help each other but sharing them gents you'll get her back Monday ... To the streets comrades to the strees".
The Commander @_daveguy - "We were gonna comply Tau, but ba tla re tlela let Covd. Let's wait for the pandemic to pass then we will see then. (Laughing emoji)".
It's the month of love and this weekend it's Valentine's day on Sunday, 14 February 2021 and we hope you will enjoy the day to the fullest and happy Valentine's day.
Thank you for taking your precious time to read our article.
Please don't forget to share, like, comment and follow us for more articles.
You can also follow us on our social media accounts at News Flash Gordon on Facebook and @NewsFlashGordo1 on Twitter.
Content created and supplied by: News_Flash_Gordon (via Opera News )