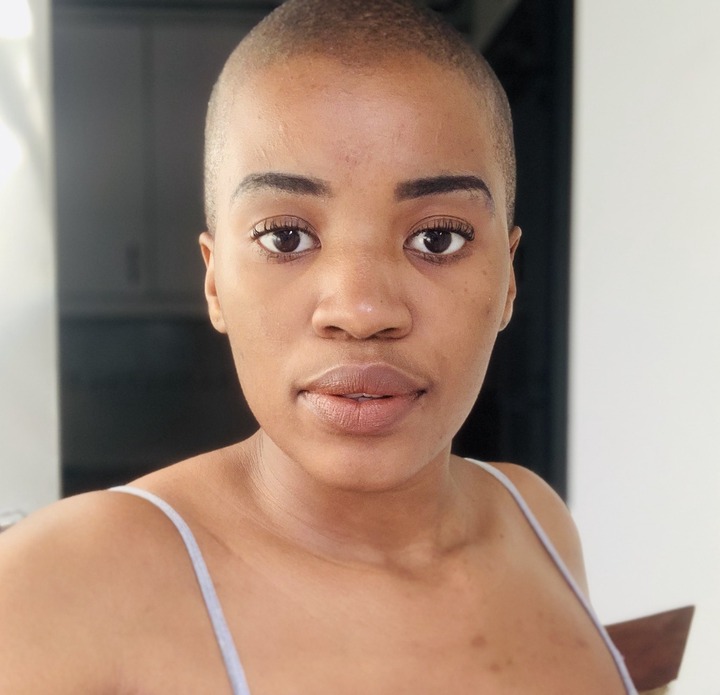 A South African lady going bulybthe name 'Beaituful. Bu' took it to Twitter to say how much she isn't a fan of men that doesn't like spending their money on other people. In this case on women.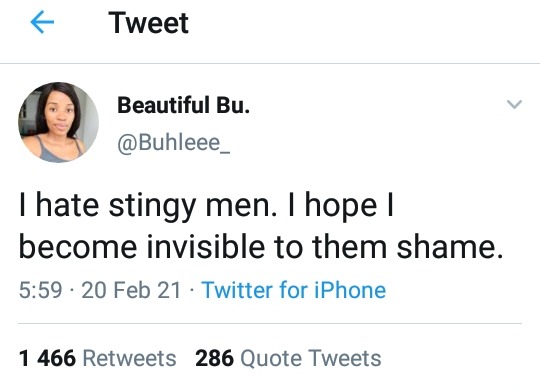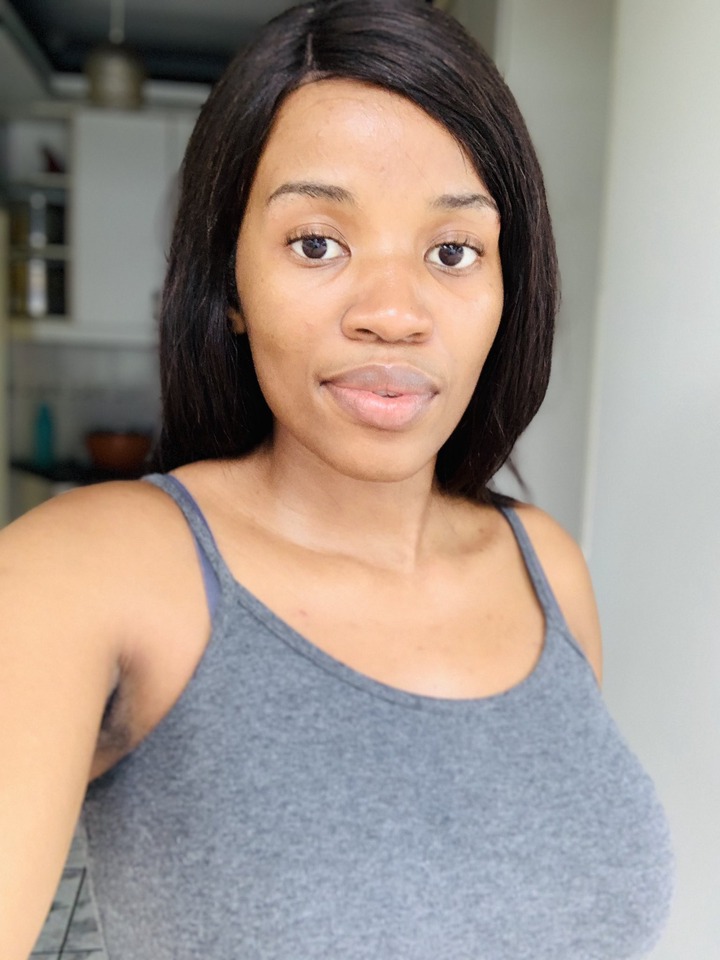 She furthered to say "I hope become invisible to them. Shame". This just explains how much this lady isn't a fan of this kind of men. She technically saying she doesn't want or wish to be approached even one of these 'Stingy' men.
Alot of men weren't really impressed with this lady lady's tweet. They were more like sad and they went all out to try convince the lady that there is nothing wrong with men that doesn't want to spend their cash on women.
Teddy practically claimed there is no such thing as stingy or stingy men. That is because he believes men generally spends their money where they see worth.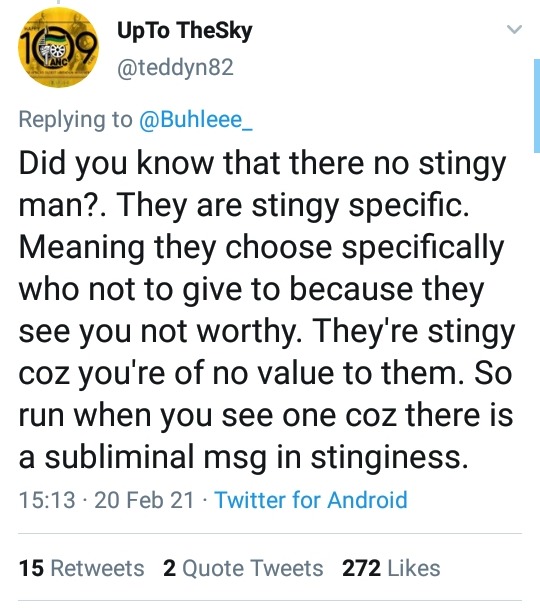 Phumudzo blamed bad parenting claiming this lady's parent did quite a bad job at being parents which led to this lady feeling entitled to men's money.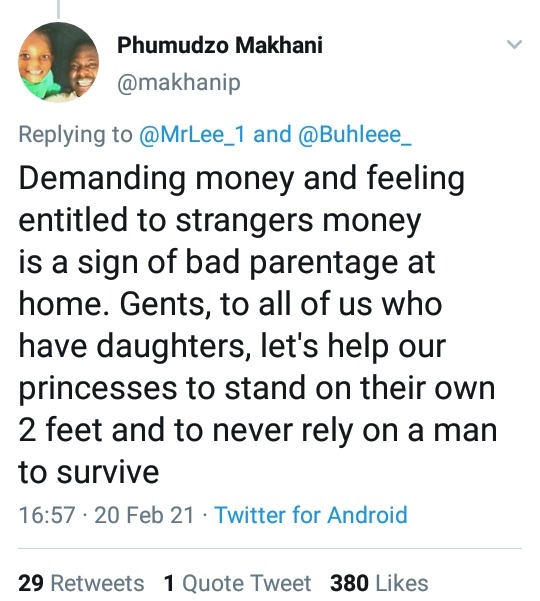 Mdax thought it was quite funny that men are now being labelled 'stingy' for choosing to not spend thier their hard earned cash on women.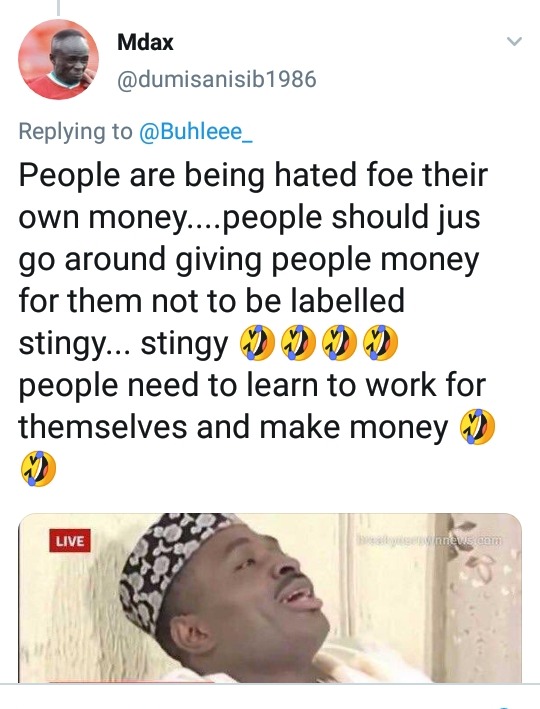 The wolf blamed this lady's educational level by claiming she lacks education because she just jumped to conclusions that men that doesn't spend thier money on women are stingy.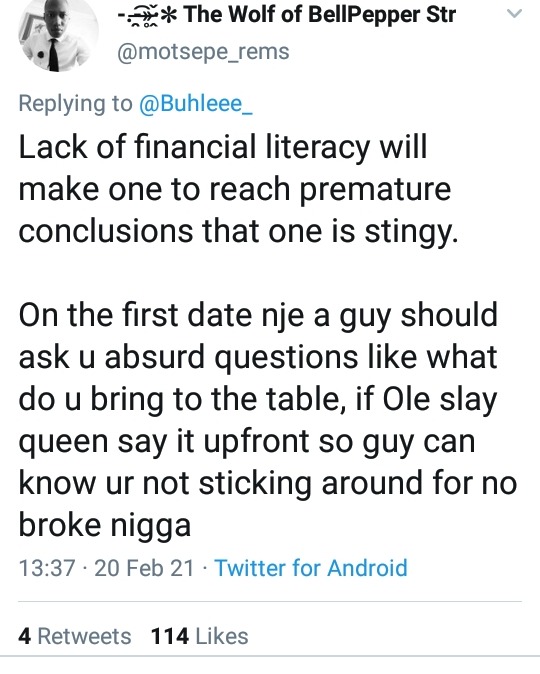 Dimpho bashed men who said women should work for their money instead of depending on men. She basically said she sses nothing wrong with ladies that hates stingy men.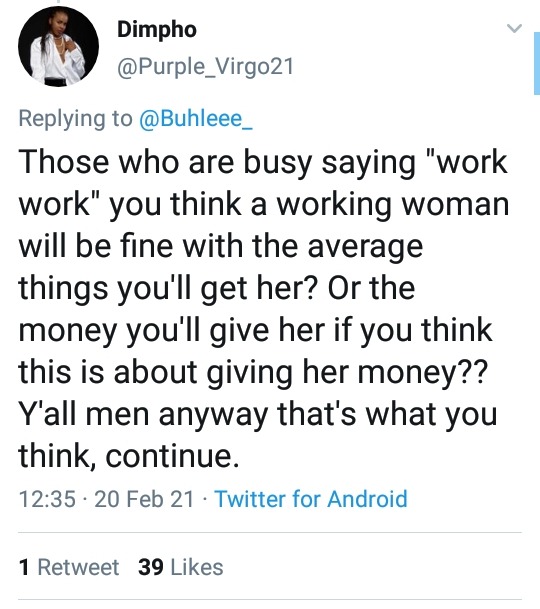 Regardless of what men said, alot of women came to thier their fellow lady's rescue. Lethu basically insinuated that we all have choices and this lady has also made her very own choice which is to not give chances to broke men.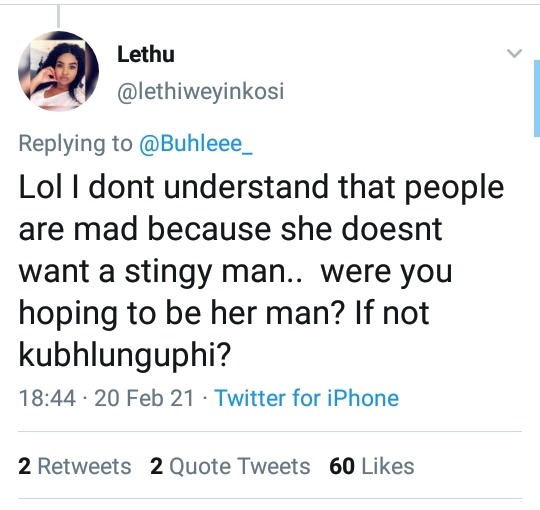 Londiwe decided to make assumptions that every man who is trying to change this lady's mind is stingy.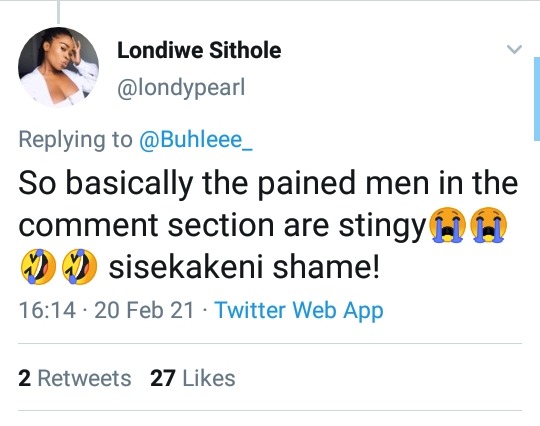 Ofcourse the owner of the tweet, Beautiful. Bu had to defend her self too. She replied to her tweet by saying those that are stingy don't have to defend thier self.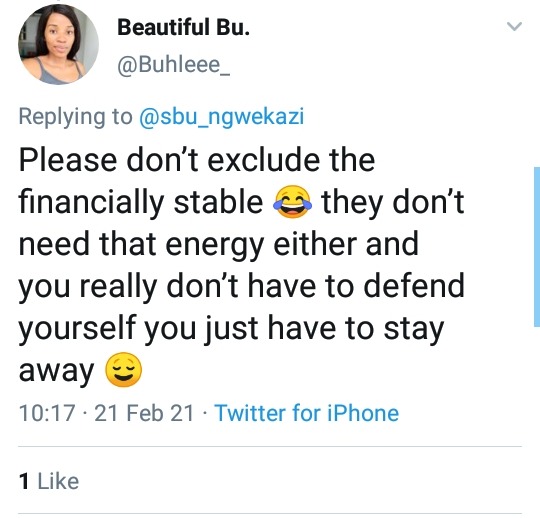 Content created and supplied by: The_Presence (via Opera News )