This is probably every man's worst nightmare, catching your wife or girlfriend in the act with another man, unfortunately this is exactly what happened to this unlucky man as he found his woman getting intimate with another man who is apparently his friend, however his reaction left people confused and others even found it funny after he took a selfie with his n*ked woman and the other man.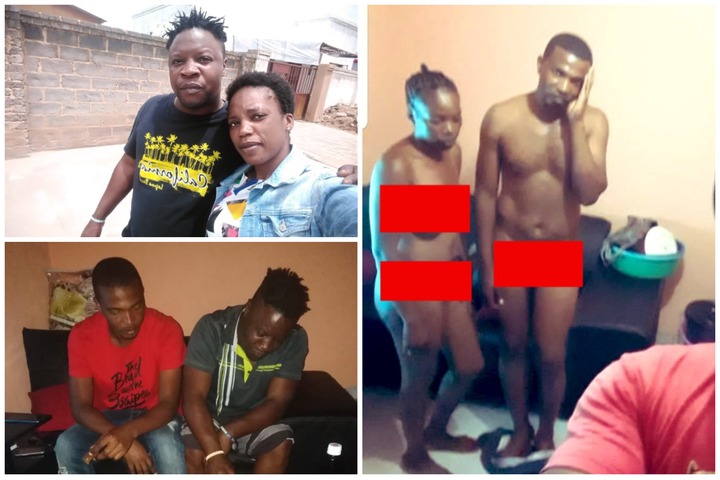 The selfie he took quickly went viral on social media and caused people to respond..
"He caught his wife cheating and asked for a selfie😭😭😭😭😭"
"Lol so this guy found his wife sleeping with another man in his place and took a selfie for the in-laws 🙌🏾😂😂 I stan"
"The BMW nose guy caught his friend with his wife playing naked in his home"
"A

ll I can say is that the two naked where caught doing tlof tlof now the man with the red T-shirt said let's take a selfie I wanna show them how dirty you are blah blah 🤣🤣🤣🤣"
"This guy is a legend, he caught his gf cheating and he took a selfie, he wants evidence for the family meeting. He wants all his cows back 😭😭😭😭😂😂😂"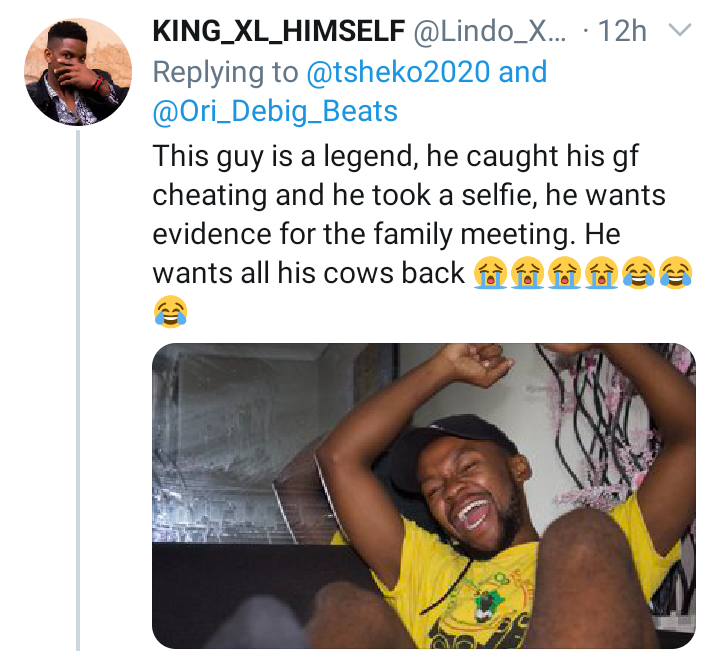 "Why don't he just join the party and stop taking selfies"
Sources References | https://twitter.com/tsheko2020/status/1349096072086491138?s=19
Content created and supplied by: Premier-News (via Opera News )