With today being the 23rd February 2021 onething that's on many people's timelines is the results of they who were doing matric in 2020.It very sad to see that as usual some did not get the marks they prefared and some got some total fail but such is life i guess.
One thing we should never do is to not celebrate all those who worked harder than hard throughout the 2020 acamedic year irrespective of all that turbulence that were there such as the covid-19 for example.
There is one learner who leaked his statement and left a lot of people talking on many of our social media platforms.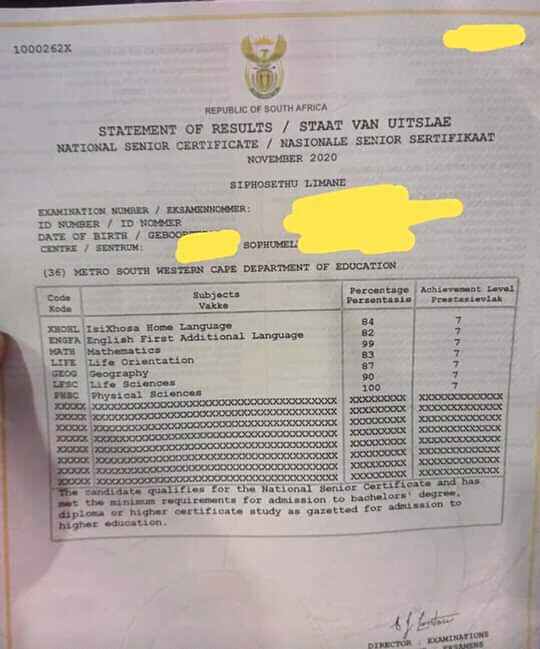 If you should look at the marks correctly this former learner scored Distinction in all subjects and not only did he score distinctions but also got 100% in one of the most feared subjects Physical science
If there has never been a defination of the term hard work always pays off this former here is the right candidate to be a defination of that word.
As a reader if you were a parent of this child what is it that you were going to reward him with after this ontop of the world performance?
For me a car would be a great reward what about you?
Leave Some comments below
Content created and supplied by: Rebelwailerwrites (via Opera News )