Hollywood Celebrities Who Cried In Public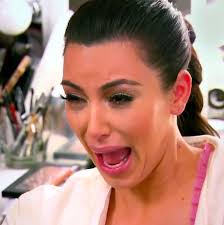 For the longest time, crying was depicted as a form of weakness. Not wanting to display anything but strength and confidence, people hid their emotions behind stoic fronts, acting all tough and brave in front of other people, and saving their vulnerable moments behind closed doors where no one could see them. This was especially true for men, many of whom were raised not to show cracks in their façade. Luckily, things have changed since then and more and more people are showing that they aren't ashamed to show that they can and do cry.
Celebrities are oftentimes seen as larger than life, put up on a pedestal to look up to and admire. We sometimes fail to realize that they are human too, going through their own spectre of human emotions, just like the rest of us. It's especially touching when we see our favorites show that they too are capable of shedding some tears in front of other people. These are just some of the many celebrities who have turned on the waterworks in public.
15
Andy Murray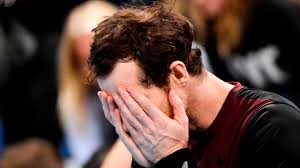 He currently holds the top spot in the men's singles division and his tennis prowess has made him deserving of such a rank. Scotsman Andy Murray is a three-time Grand Slam tournament winner, a two-time Olympic champion, and a Davis Cup champion, among many distinctions. He is the only tennis player to have won two Olympic singles titles, making him one of the best tennis players of all time. He was appointed an Officer of the Order of the British Empire (OBE) in 2013 and is officially titled "Sir." But for all his accomplishments, it was an award that he received from his old school that drove him to tears. He received the Freedom of the city of Stirling, which is the greatest civic honor the local authority can present, at his old high school Dunblane High. His voice wavered as he thanked the councillors, saying, "It feels good to be home…I think everyone knows how I'm extremely proud of where I come from."
14
Halle Berry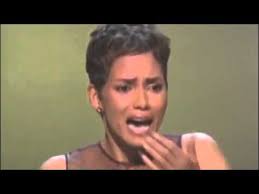 She's one of the sexiest women in Hollywood, with a beautiful face and curves to die for. But it's not all superficial for Halle Berry, as she has the acting chops to go with those killer looks. But life wasn't always kind to Berry, especially when she was trying to get her foot in the door of the entertainment industry. When she moved to New York to pursue acting, she had to live in a shelter at one point, since she had run out of money. After moving to Los Angeles and landing some small TV and movie roles, she caught the public's attention in her role as a biracial slave in the TV adaptation of the book, Queen: The Story of an American Family. She became the first and only black woman to win an Academy Award for Best Actress in 2002 for her performance in the film, Monster's Ball. Her award acceptance speech was emotional and heartfelt and many tears were shed.
13
Emma Watson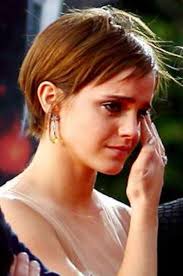 Emma Watson has certainly come a long way from her days as Hermione Granger in the wildly successful Harry Potter film franchise and it's she and Robert Pattinson who have the Harry Potter films to thank for their stellar careers. Having appeared in all Harry Potter films inevitably got her attached to the franchise and her co-stars and it showed in the premier of the last film, Harry Potter and the Deathly Hallows Part 2. Sporting shorter hair, her "thank you" speech was emotional and tear-filled because she had practically grown up on the sets of the films. Her voice broke as she thanked the author J.K. Rowling for her character Hermione. She has since moved on from the magical world of Hogwarts into another magical world, as she is appearing in her biggest role yet: that of Belle in the star-studded cast of Disney's live-action film Beauty and the Beast.
12
Pharrell Williams
Pharrell Williams wears many hats: singer, songwriter, rapper, record producer, and film producer. And he has found success in almost all his endeavors. He started out as the lead vocalist and drummer of N*E*R*D, a rock/funk/hip-hop band that he formed with friends. He has won an impressive 10 Grammy Awards and is one of the producers for the Oscar-nominated film, Hidden Figures. But Williams is most known for his single as a solo artist, the very popular, "Happy," which was featured in the animated film, Despicable Me 2. The song was such a hit, since the tune is catchy and the lyrics very optimistic. In fact, his fans from all over the world paid tribute to him and the song by creating a montage of clips featuring many of them dancing to it. When he guested on Oprah, she showed him the video and he was so moved by the gesture, that he welled up, saying, "It's overwhelming."
11
Queen Elizabeth II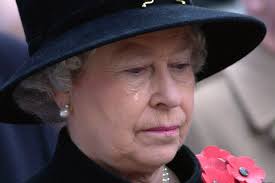 http://www.huffingtonpost.com
She belongs to the most famous royal family in the world, so it's no wonder that Queen Elizabeth II's long reign has been documented and retold many times over, given the fact that many Americans have always been fascinated with anything and everything British. She is the longest reigning monarch in history and has been witness to many world events, including World War II, as well as personal events, such as the death of her parents, the breakdown of her children's marriages, and the widely-covered death and funeral of her former daughter-in-law, Diana, Princess of Wales. She is so far, the only monarch to celebrate her Sapphire Jubilee. She is not made of stone, as many people are inclined to think and she showed her human side when she was seen wiping away some tears during her Golden Jubilee in 2002.
10
Jamie Oliver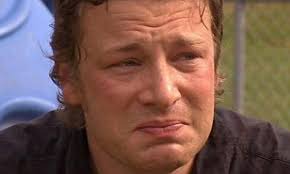 Jamie Oliver is best known for his campaigns to eat healthy, but the British celebrity chef is also famous for his very English cuisine. He started out as a pastry chef at Antonio Carluccio's restaurant, where he was discovered by BBC. He was given his own TV show, The Naked Chef, followed by a cook book that became the top best seller in the UK. In his quest to encourage people to turn to healthy eating, Oliver established the Feed Me Better campaign. It aimed to encourage British school children to eat healthy food and do away with junk food. He took the campaign to the US, which proved to be a challenge, given the country's health crisis. He faced insurmountable hurdles, with a lot of the people he was trying to help angrily rebuffing him and it was all he could do not to break down and cry in frustration.
9
Harry Styles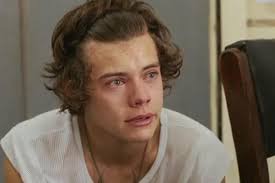 Many successful persons can attest to the fact that though they have many fans, there seems to be an equal amount of people who hate them and their work. Being sent nasty messages or talked about in a negative light is a bitter pill to swallow, especially when the bad comments are unwarranted. Bullying is especially harsh when it happens at a young age, as was the case with Harry Styles. The British singer auditioned as a solo artist for the TV series The X Factor, but was eliminated. He was brought back, along with four other boys, to form what became One Direction. It was when he was in the band that he started encountering the vitriol. During an interview, Styles admitted to going online and searching what people were saying about him. The dozens of hateful comments he read reduced him to tears.
8
Britney Spears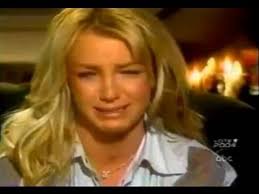 The small-town Mississippi girl who joined the Mickey Mouse Club as a child never in her wildest dreams would have thought she'd shoot to super stardom by reviving teen pop and be regarded as a pop icon. Britney Spears' first studio album, Baby One More Time became an international success and it was uphill from then on. But her personal life has been on display from the moment her star started to rise and that was not easy for someone so young. She openly spoke about her highly-publicized relationship with fellow Mickey Mouse Club member, Justin Timberlake at an interview with Diane Sawyer and speaking about the details of their break-up led her to tears. At one point, Spears asked for the cameras to stop rolling so she could compose herself as she told her side of the story.
7
Selena Gomez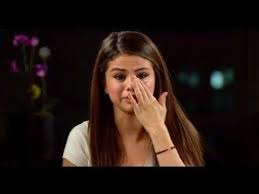 Child stars who are successfully able to make it big as adults are few and far between. Selena Gomez can be considered one of the fortunate ones who were able to do so. She started out as a Disney child star in the show Wizards of Waverly Place, then went on to make films. Blessed with a pretty face, acting chops, and good singing voice, she has had several chart toppers in her repertoire of songs and she has done several concert tours. It's great that she has emerged looking healthy and happy after seeking treatment for her lupus—and dating The Weeknd, to boot! But she said in an Australian interview that she is most moved when she gets attention from the public because of who she is, not for who she's dating or what's going on in her personal life. She was moved to tears when she was shown a video of her biggest Aussie fan paying tribute to her.
6
Tom Hiddleston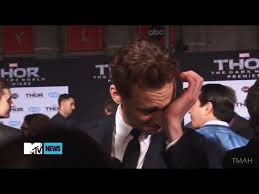 Like many British actors, Tom Hiddleston got his start in theatre, appearing in West End productions and even taking home the Laurence Olivier Award for Best Newcomer in a Play for his role in Cymbeline. He made the jump to Hollywood when he was cast as Loki in the Thor and Avenger film franchise from Marvel. He won a Golden Globe Award for Best Actor in a miniseries or film for the BBC limited series, The Night Manager, but it seems like his role of Loki has a special place in his heart. During the premier of Thor: The Dark World in 2013, the interviewer asked him how he felt knowing that it might be the last film in the Thor film installment. Hiddleston got overly emotional and cried, letting everyone know that he wasn't ready to say goodbye to his role. Lucky for him, it's not the last Thor film yet!
5
Rihanna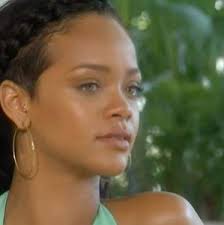 Barbadian singer Rihanna was only 17 when she rose to fame in 2005, with the release of her debut studio album Music of the Sun and its 2006 follow-up A Girl Like Me. From these albums came the songs "Pon de Replay" and "SOS," which are catchy dance songs that people loved gyrating to. At 29, she has 21 top-five singles, a record tied only with Elvis Presley, but for all her fame and fortune, her personal life has not always been a bed of roses. In 2009, her scheduled Grammy performance was cancelled and it was apparently because she was physically assaulted by her then boyfriend, Chris Brown. The highly-publicized incident led to Brown's arrest and the end of the relationship. When Rihanna guested on Oprah to talk about the incident, her tears continuously flowed, saying she had forgiven Brown for what he did to her.
4
Joe Biden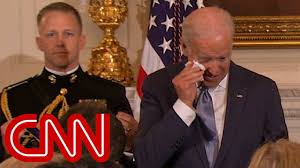 He served as Vice President of the United States for eight years as a member of the Democratic Party. Joe Biden was elected as President Barrack Obama's running mate and prior to running for the second highest office in the country, he represented Delaware as a US Senator since 1973. As Obama's VP, he oversaw infrastructure spending and US policy toward Iraq until the US troops' withdrawal in 2011. He gives the impression of being a genuine, down-to-earth person and the public revels in his obvious closeness with Obama. Before their term ended, Obama surprised Biden when he awarded his VP with the Presidential Medal of Freedom, the nation's highest civilian honor. Biden couldn't hold back his tears as Obama awarded the medal to him and he had to turn his back to the cameras at one point so that he could compose himself.
3
Lady Gaga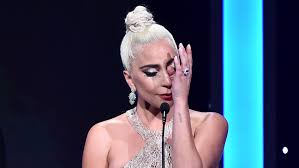 She's one of the busiest and most controversial persons in the entertainment industry and has been ever since she broke into the music scene almost a decade ago. Lady Gaga has always had her unique brand of talent, from the songs she composes and sings to the outrageous outfits she puts together when she struts on the red carpet. She's proven herself to be a versatile singer and has forayed into acting as well, having bagged her first Golden Globe Award for Best Supporting Actress last year. But her life wasn't always coming up roses. Aside from being raped when she was 19, she was also constantly bullied for daring to be different. The bullied young girl in her is still hurting, as seen in the HBO documentary, in which she broke down crying at one point, remembering all the people who tried to put her down. She tearfully revealed that she is often misunderstood when she only has the best of intentions.
2
Beyonce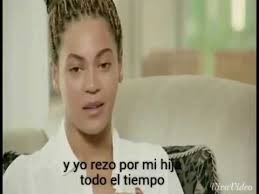 She's one of the biggest celebrities in the world, with her stellar music career and massive fan following on social media. Beyoncé Knowles started in the music industry as part of the R&B group Destiny's Child, which was immensely popular during its heyday. She decided to go solo and her career was never the same again. Her songs like "Crazy In Love" and "Single Ladies (Put A Ring On It)" topped the charts for weeks on end, she received multiple Grammys, and she performed to sold out crowds in all her concert tours. But for all the public scrutiny she gets from her career and private life, she's a real person with a heart. In an interview with HBO, she became emotional as she talked about her family, speaking about her love for them, as well as her strong faith in God.
1
Barrack Obama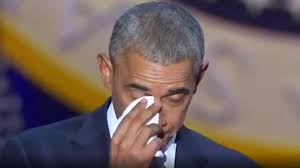 Barrack Obama made history by being elected the first African American president of the United States, as well as the first president to have been born outside the contiguous US (he was born in Hawaii). He previously served as a US Senator for Illinois and before that he was a civil rights attorney and law professor. He accomplished much in his two terms in office as the US president, including the implementation of Obamacare (also known as the Affordable Care Act) and he was a vocal advocate of gun control. The end of his second and final term was bittersweet and during his final speech before officially stepping down, he tearfully thanked his wife Michelle and two daughters, saying of the First Lady, "you took on a role you didn't ask for and made it your own with grace and grit and style and good humour." To his daughters, he declared, "Of all the things I have done in my life, I am most proud to be your dad."
Source: phutigerald (via Opera News )