Source: https://twitter.com/xola_dj/status/1356992623857270787?s=21
There has been an issue when comes to roads lately. All places seems to be experiencing same thing. This is not about the cyclone that was announced to hit Mzansi lately but if you can check most villages have the same problem of their national roads for being not attended to .It is the work of municipality and government to make sure that roads maintenance is being monitored.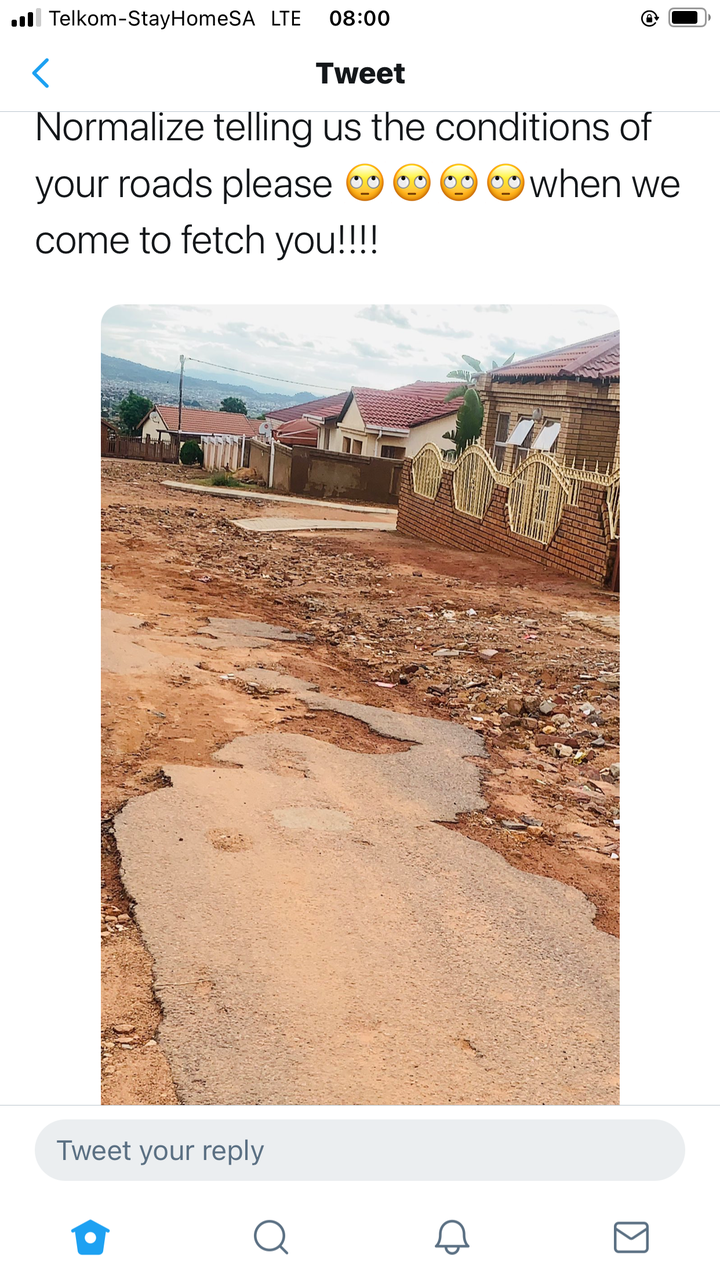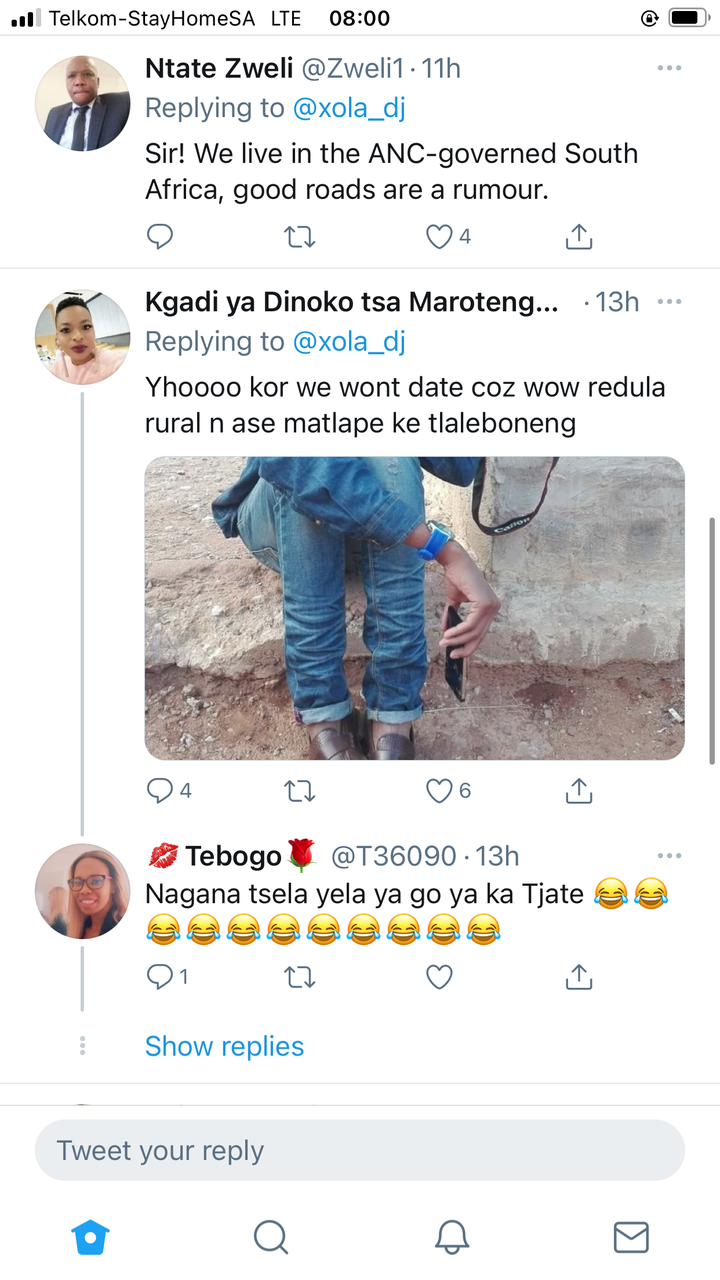 T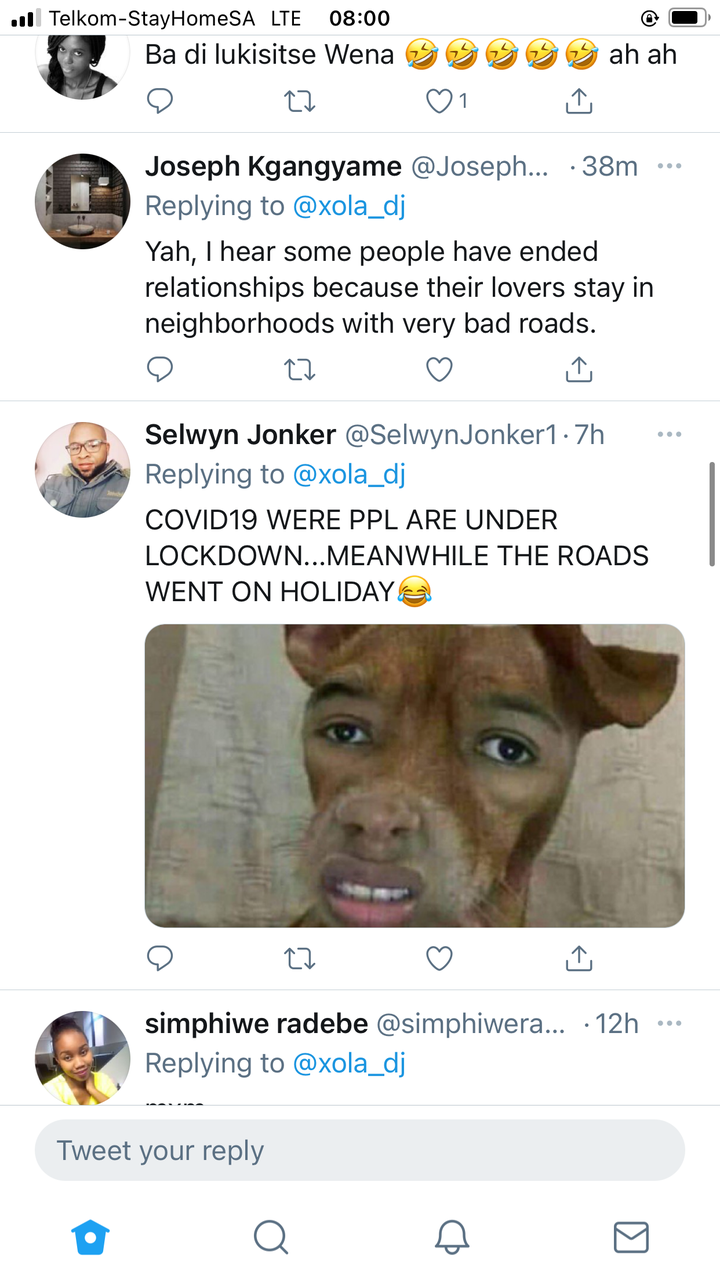 his guy right here today made a very valid point and this brought attention to many people out there . He was just making a normal conversation whereby he had gone to a certain township or a village to pick up his girlfriend. As you can imagine going into that road with your brand new car is not as easy as it sounds.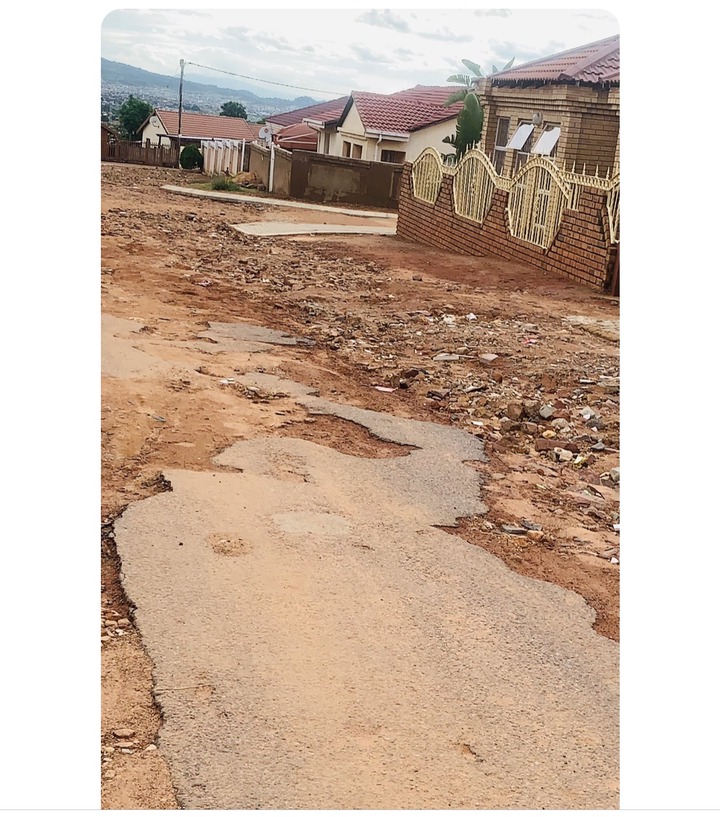 The guy then Twitted to say that ladies must inform their boyfriends about the roads in their homes when they come to fetch them. He was frustrated as this is why happened to him. I can imagine the thought of having to buy new tires and all that . It's really frustrating but hey it's the price you pay for a dating any lady.
So wherever the lady might be staying , they don't have to tell you about their roads situation because they know you might not show up to their door steps. Drivers you just have to embrace it.
Content created and supplied by: Sherly166 (via Opera News )