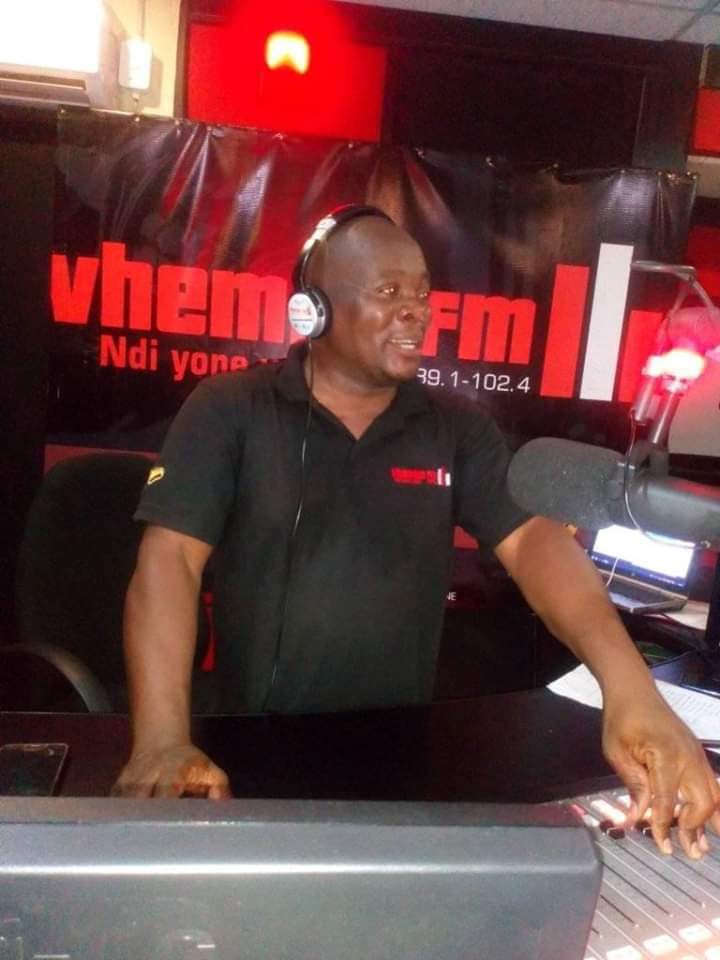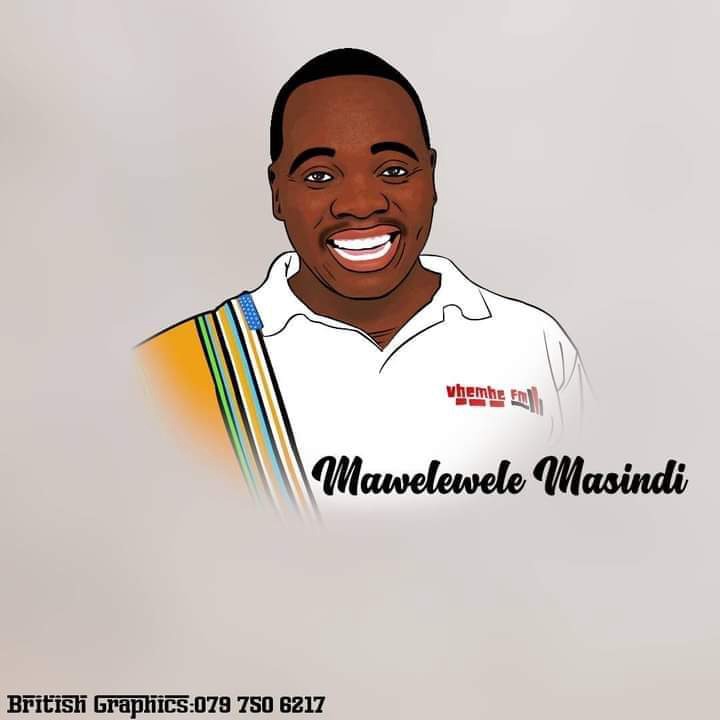 A community radio Dj from Vhembe Fm take it to social media to express his disappointment by how his bosses handled the issue.
DJ Musanda Mawelele Masindi shared his story on Facebook. Mawelele wrote the following on Facebook "Mitodzi yanga ai weli fhasi.God will INTERVENE and PROTECT ME.
I CAN'T BE SIDELINED BECAUSE I WAS A VICTIM OF CORONAVIRUS..... ATHONGO TOU ZWI APULAYA URI I MPFARE.
I QUARANTINED AND EXCEEDED THE EXPECTED DAYS.
WHY AM I VICTIMISED 😐😐😐😐😐😐"
He shared that he was infected by Covid-19 and then he had to follow all protocols. He had to quarantine as to adhere with health protocols which must be followed.
Dj Mawelele said, when he returned to work after 12 days of quarantine, management of Vhembe Fm told him that he must go back since his blood is with Covid-19. This is happening after he quarantined.
He eve went further to share that he is disappointed by management on how they are running the station. He defined Vhembe management style as of running spaza shop.
No one is allowed to be segregated because of his contact with Covid-19.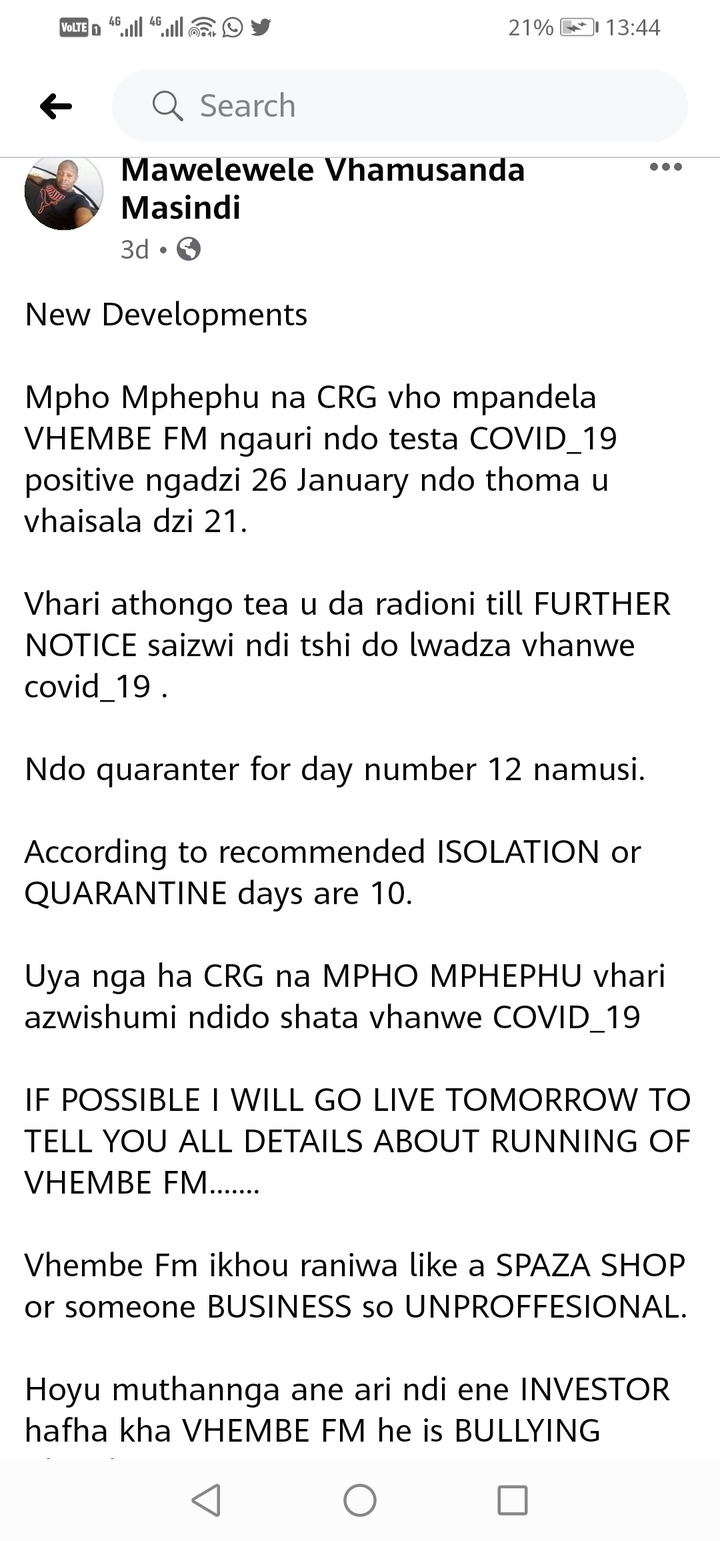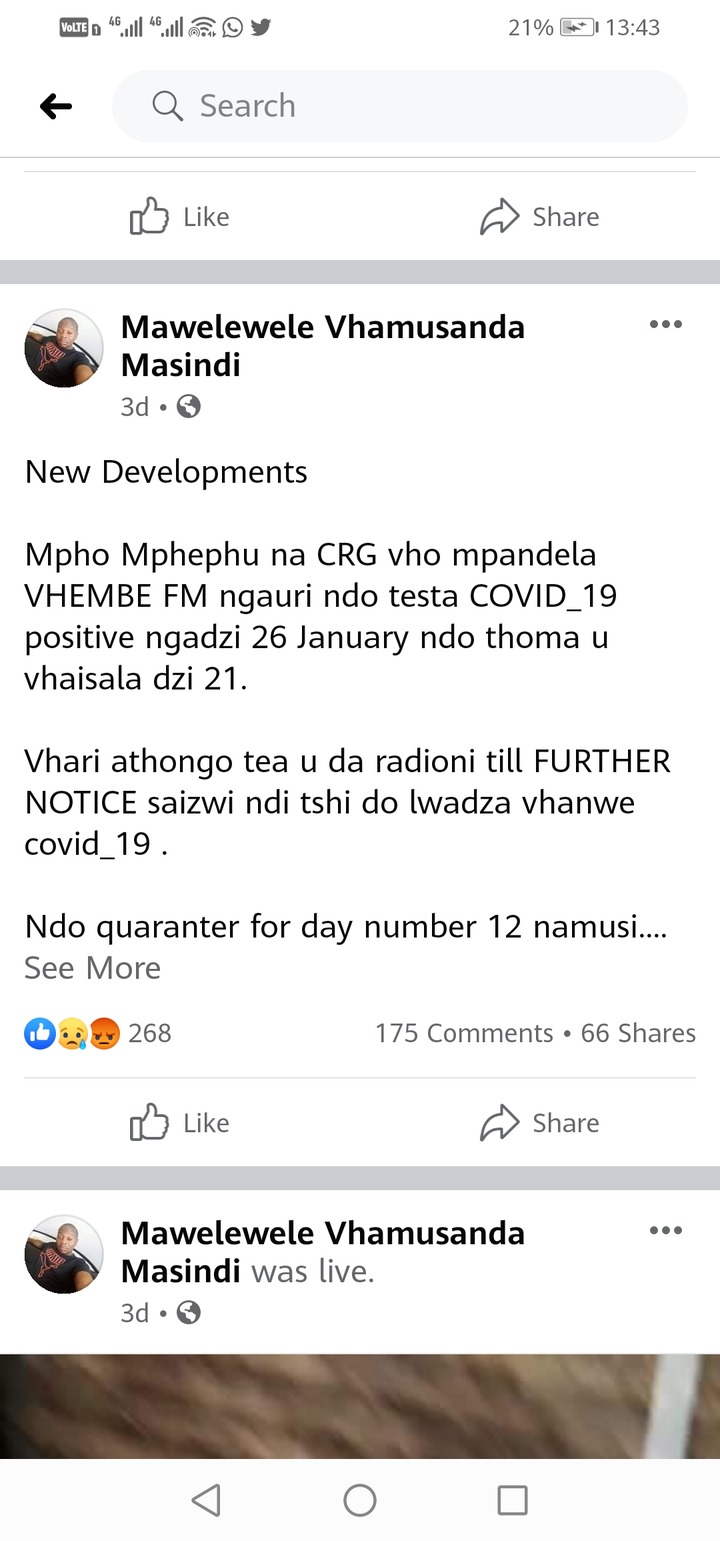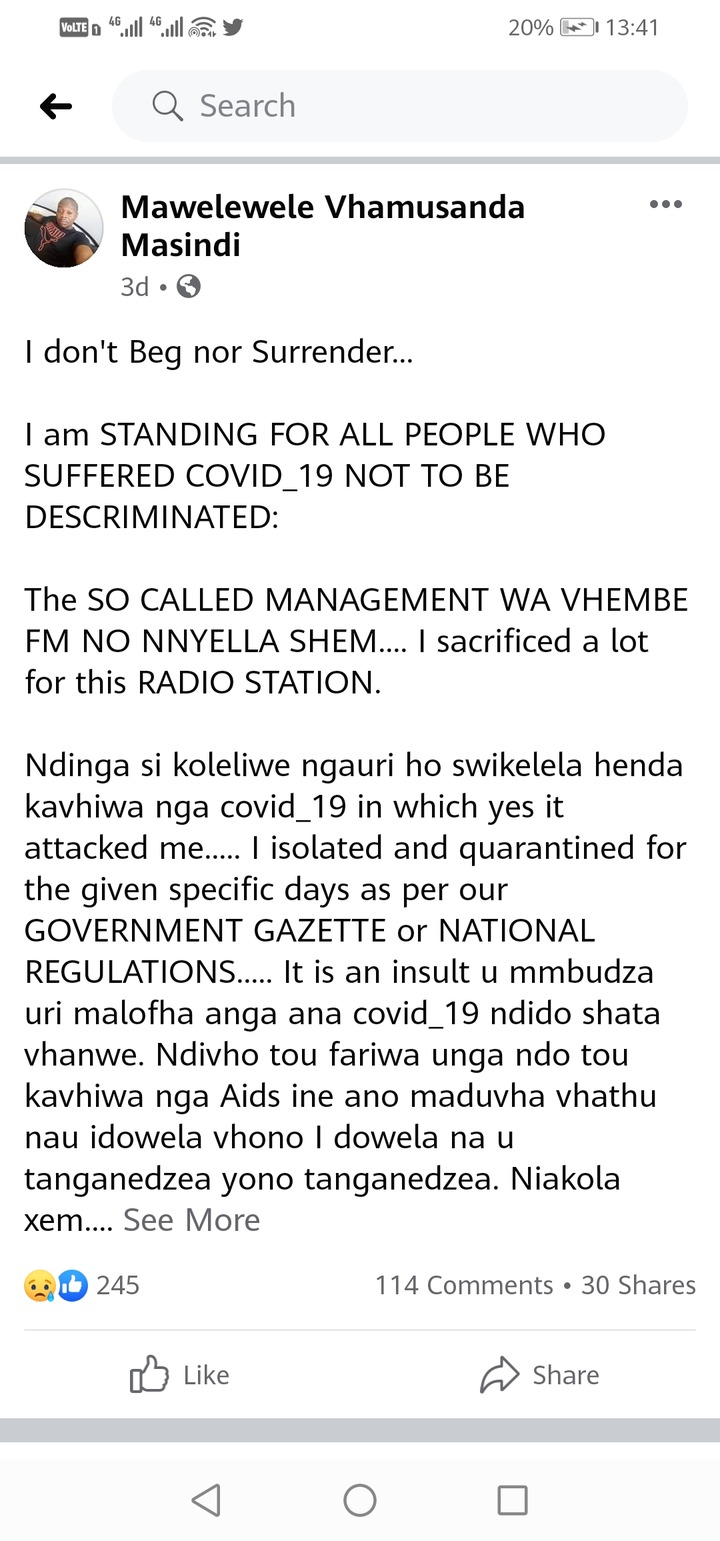 Content created and supplied by: Mukona94 (via Opera News )