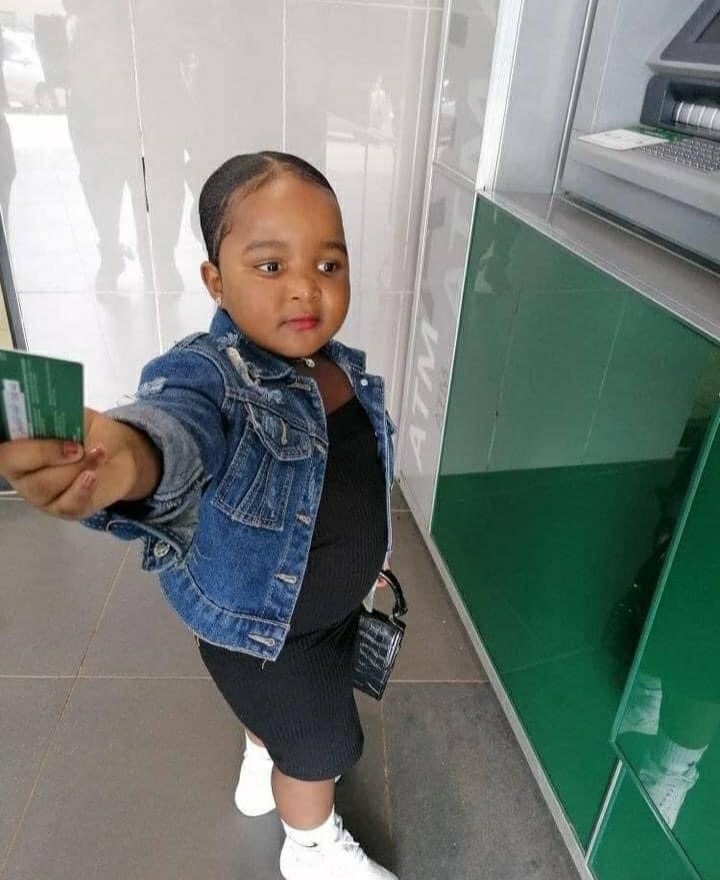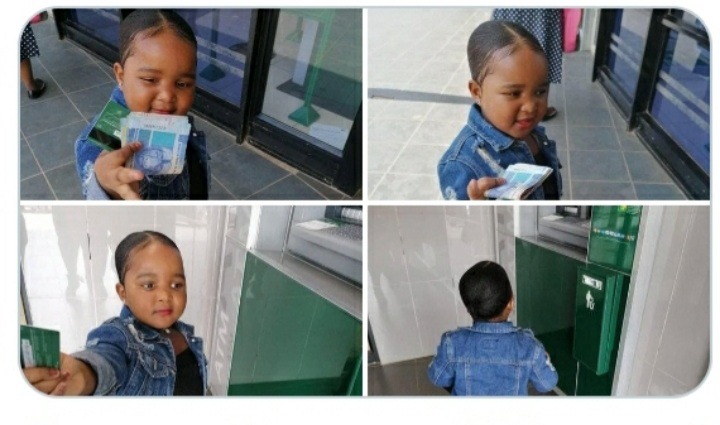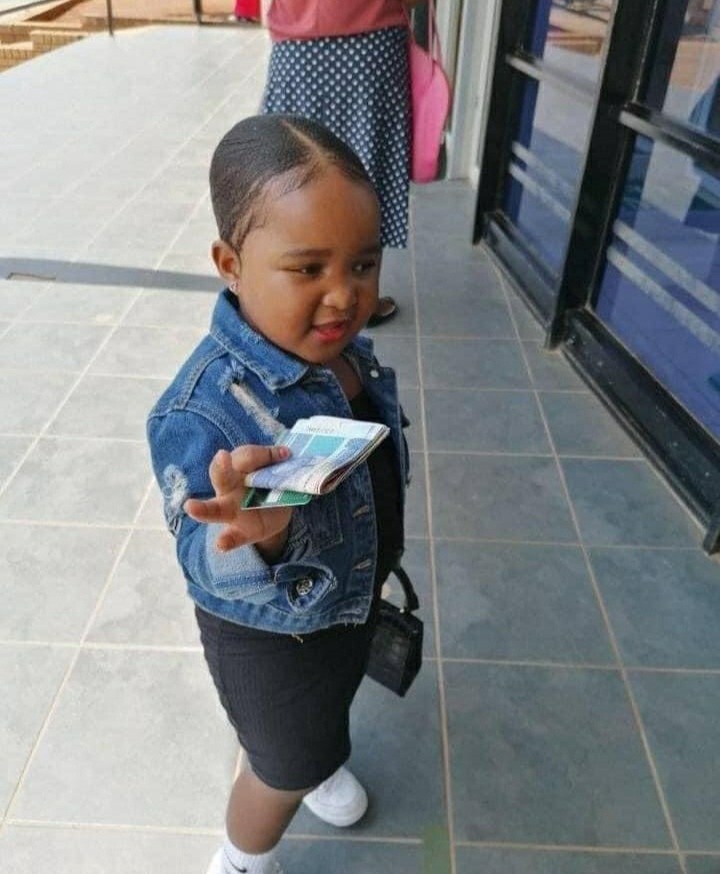 Do you remember when you did your first bank deposit? Do you remember how much money you deposited?. Unlike the new generation most of us did that in our late teens to early twenties. We were late bloomers. But this new generation are suprising us with how much knowledge they have on banking these kids have bank accounts at a very tender age. This is something we didn't think about at that point in our lives.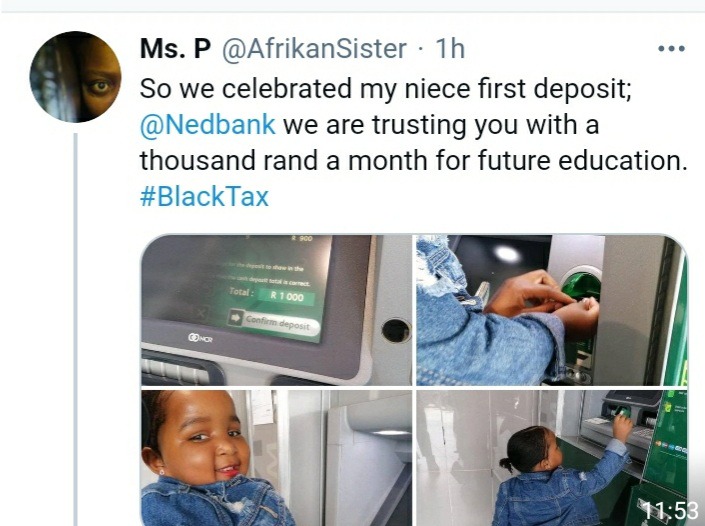 A lady by the name of posted pictures of her niece making her first deposit. She captioned it " So we celebrating my niece first deposit; @ Nedbank we are trusting you with a thousand rand a month for future education. #BlackTax"
From the post we can tell that the niece is very young less than 5 I think. And she has deposited an amount of R1000 an amount which is an amount we did have at that age. The hashtag on the post is #BlackTax so this tax is the other way around now but later the money invested should return home right?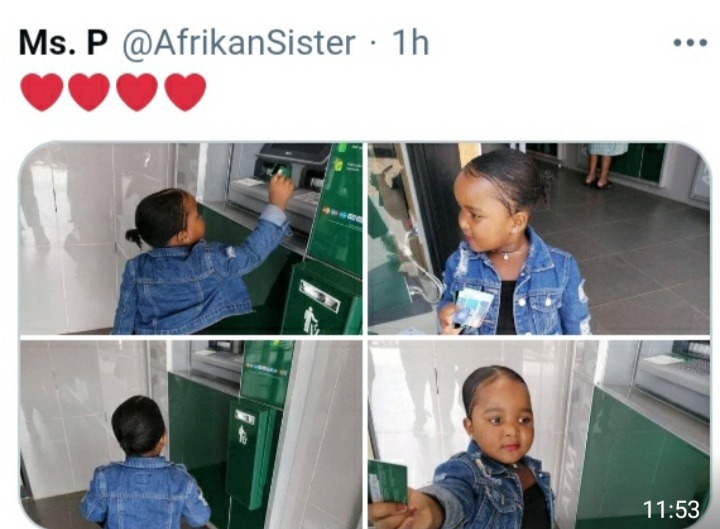 When do you think is the right time for kids to learn about money? Comment down below.
Source https://twitter.com/AfrikanSister/status/1359421669106925573?s=20
Content created and supplied by: Health2.0 (via Opera News )