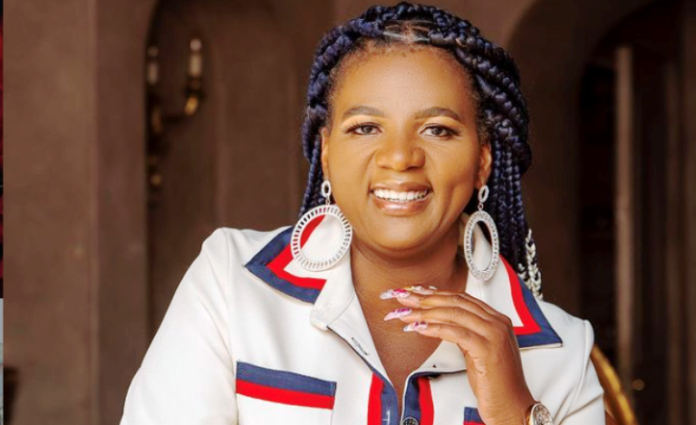 MaMkhize's Net Worth in 2022?"/>Image Source
Shauwn Mkhize, often known as MaMkhize, is a South African business magnate, socialite, actress, TV personality, and philanthropist. Her business engagement, run-ins with the law, flashy social media lifestyle, and other reasons have kept her in the public glare for many years. After launching her award-winning reality TV show, Mam'Mkhize, on the Mzansi Magic channel, her celebrity exploded. The KwaZulu-Natal-born businesswoman is considered one of the country's wealthiest women due to her multiple income streams. MaMkhize's enormous wealth, business skills, legal issues, and lavish lifestyle are just a few of the reasons she is well-known.
MaMkhize's Net Worth Is Over R300 Million 
She got her start in company in the early 2000s and hasn't looked back. Her commercial success began with the Zikhulise Group, which her mother is said to have founded. Following her mother's death in 1999, she took over the reins.
Shauwn's mother was an anti-apartheid activist and political heavyweight in her day. Her daughter rose to the top as a result of her influence and, of course, hard work. MaMkhize is well-connected and has worked on a number of government projects that have netted her millions. With a net worth of almost R300 million, the businesswoman has become one of the forces to be reckoned with in the South African corporate scene.
Despite her achievements, the KwaZulu-Natal native continues to add to her already large financial account. She appears to be unstoppable as she continues to extend her kingdom. She has a good chance of being the continent's richest woman in the future.
A Look At the Sources of Shauwn Mkhize's Net Worth
Work ethic is rewarded. No matter how long it takes to climb to the top, if one works hard, it will only get easier. MaMkhize may be having the time of her life right now, but she has worked hard to reach to this place in her life.
She began her career with the Zikhulise Group, and together with her now-ex-husband, they grew the company to a billion-rand enterprise. Since then, the entrepreneur has expanded her revenue streams and stretched her tentacles over the economy.
From real estate to sports industry and beyond, Mamkhize has demonstrated that success in business requires vision, daring, initiative, versatility, and risk tolerance. It's worth noting that she accumulated her tremendous money through a variety of sources.
Let's find out how Shauwn Mkhize's net worth accrued:
1. Zikhulise Group 
Before the 2000s, there weren't many women working in the construction industry in South Africa. Shauwn Mkhize, on the other hand, was one of the few women who operated a construction company in the early 2000s. Her mother, who was also a public figure, formed her company, the Zikhulise Group, which was well-known.
Although the company's monetary value has never been officially disclosed, it is the source of the businesswoman's and her family's enormous riches. In the early 2000s, Zikhulise was won a contract to construct low-cost RDP houses on approximately 4500 sites in the eThekwini municipality's Umlazi Infill, KwaMgaga, and Umlazi B10. This contract alone brought Shauwn and her family millions of dollars and more government contacts.
The corporation is also claimed to have landed another multi-million dollar deal from the government.
Following that, the KwaZulu-Natal government was formed. Zikhulise is thought to have won a number of other tenders and contracts from both commercial and public sector organizations.
The Zikhulise Group umbrella organization includes a number of other businesses. The Zikhulise Auto Restorers (a BEE registered firm created to employ and empower people, particularly historically disadvantaged people) and the Inyanga Security Services are two of them (a professional security company).
2. The Real Estate Industry
Shauwn has over 20 years of experience in the real estate industry, and it's encouraging to see that, despite working in a male-dominated business, she's doing well for herself. We don't know much about her real estate business because she hasn't made much of it public, but we have little doubt she will continue to prosper as a self-proclaimed strategist.
3. Royal Eagles Football Club
Shauwn and her husband, Sbu Mpisane, were co-owners of the Royal Eagles Football Club in KwaZulu-Natal until 2019. During their divorce processes, however, she lost the struggle for the club's ownership to her ex-husband.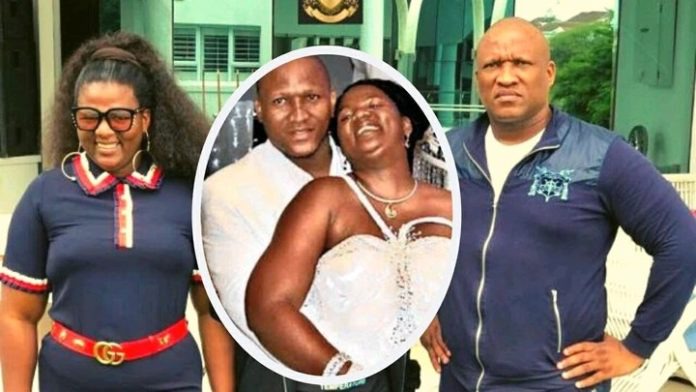 Image Source
As part of their commitment to develop the club, the pair bought it in 2014 and eventually moved it to KwaZulu-Natal province. Despite the fact that Mr. Sbu is now totally in charge of the club, it is unclear whether Shauwn benefited from it while she was co-managing it with her ex-husband. The Royal Eagles contributed to the socialite's wealth.
4. The Reality TV Show – MaMkhize
MaMkhize is a reality television show that follows Shauwn's life, including her relationship with her family and other less-publicized areas of her life, such as their spending habits and life's obstacles. The socialite owns the television show, which has been doing well since its launch.
The launch of the TV show was prompted by Mkhize's desire to clear her name and modify people's perceptions about her. She wanted to clear the air and show the world who she is, not who the media or her opponents portray her to be.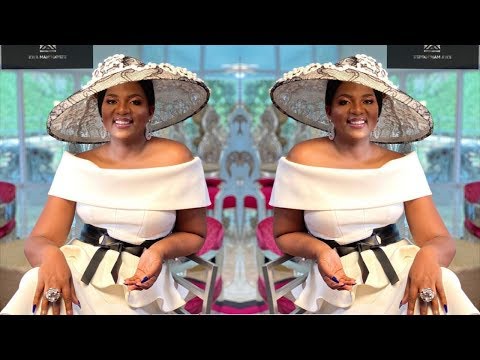 The public has gained a deeper understanding of her through the show, and has learned more about how she interacts with each member of her family, particularly her only son Andile Mpisane, whom she lavishes attention on. Since its launch, MaMkhize has garnered worldwide recognition as well as a number of prizes.
5. Royal AM Football Club 
Shauwn didn't let her goal of becoming a football manager fade away simply because she was fired from her role as co-owner of the Royal Eagles. In another maneuver, she was able to purchase the Royal AM Football Team, a South African football club.
Andile Mpisane, her adored, is a co-owner of the club. In August 2021, the couple is said to have paid R50 million for the club. Andile is now the club's chairman. Royal AM competes in the Premier Division of South Africa (PSL).
6. Royal AM Luxury and Grooming Pampering Lounge
One of the most opulent lounges in town is the Royal AM luxury and grooming papering lounge. It is a five-star lounge that has been created to meet the needs of the people. Manicure, pedicure, saloon, and other necessary beauty services are included in their offerings.
7. Acting Career
When it comes to making money, Shauwn Mkhize goes all out. She was just announced as a member of the cast of Uzalo, a prominent South African soap opera. Since her debut, the entrepreneur turned actress has appeared in a number of films.
Though the actual amount she earns on Uzalo is unknown, it is assumed to be large.
Mamkhize Owns A Football Club 
Mamkhize owns only one football team, the Royal AM. Andile Mpisane, her son, is in charge of the club's operations. They paid R50 million for the club 2021 and are already working to take it to new heights. Bloemfontein Celtic was the previous name of the Royal AM. Max Tshabalala, the club's original owner, sold the team three days before the start of the 2021-2022 league season.
Individuals are not permitted to own more than one club, thus there has been no mention of the businesswoman purchasing another club or intending to do so. It's worth noting that the Royal AM football club is the result of a merger between Bloemfontein Celtic and the Royal team that competed in the GladAfrica Championship in the 2020-2021 season.
In the same week that Mkhize bought Celtic's first-division status, she sold Royal's first-division status to Lawrence Mulaudzi, the owner of the Limpopo-based team Marumo Gallants FC (previously known as Tshakhuma Tsha Madzivhandila). So he only owns one club, not two.
She Has Also Been Involved In Some Charity Works With Her Family
One of the characteristics of the most successful people is that they are always willing to give back to society. Mamkhize's situation is similar. While some say she hasn't given back enough to society in light of her wealth, the businesswoman, on the other hand, believes that giving comes from the heart and isn't something done to brag about.
Shauwn Mkhize went on to say that she doesn't have any money to give away, but that she will never stop giving because of other people's ideas.
Here are some of her philanthropic activities.
In January 2020, she worked with the Department of Sports, Arts, and Culture and was allowed to choose any school of her choice to make her donations to.
Her family some time ago donated shoes and sanitary pads to Umlazi ComTech High school.
It's not clear if there are other ways she gives back to society apart from the donations listed above.
A Look At Mamkhize's Run-Ins with the Law
Most successful people, like Mamkhize, are no strangers to scandals. While climbing the corporate ladder, the businesswoman has had her fair share of drama and controversies. Let's take a look at all of the times she's been in the news for allegedly breaking the law.
1. Fraud Arrest
In 2013, the flamboyant businesswoman was arrested on fraud allegations. She is accused of giving the Construction Development Board misleading information in order to get access to R149 million in government bids. The National Prosecuting Authority, however, dropped all accusations of fraud and tax evasion against her in 2014.
2. Tax Controversy
Even when the National Prosecuting Authority dropped the allegations against her, the business magnate was still enslaved by tax collectors. Mamkhize allegedly owed R204 million in taxes, according to SARS.
The socialite took to Instagram to describe how she had been cajoled, insulted, shamed, molested, and humiliated in public. She also stated that the media took matters into their own hands and judged her prior to the court's decision. The TV personality, on the other hand, stated that when God says yes, no one can say no.
3. Seizing of Mamkhize's Family Fleets
As if the Mamkhize didn't have enough on her plate, she was confronted by SARS members who descended on her posh La Lucia property in Durban. They seized some of her family's valuables, including a number of her high-end automobiles (2 Porsche, a dodge ram, a Ferrari, a Maserati, and a BMW). Other sources, on the other hand, reported that the mansion was robbed of 25 luxury vehicles. To reclaim her fleet, the business magnate had to pay R5.6 million to a court-appointed curator.
In 2019, SARS paid her another visit at the same mansion. The public, however, is unaware of the circumstances of this second visit.
4. Mamkhize Convicted for VAT Fraud
According to a 2012 story in the Sunday Times, the socialite was found guilty of VAT fraud in 2015. She was fined R15000 and sentenced to a three-year prison sentence, which was eventually suspended for five years.
5. Losing the Royal Eagles' Club to Her Estranged Husband
When Mamkhize and her husband Sbu Mpisane experienced problems in 2019, she did everything she could to keep the club together. She tried her hardest to re-register the club in her name, but she was unsuccessful.
According to accounts, she was able to temporarily change it to Royal AM in honor of her son. This success, however, was short-lived, as the team was renamed Royal Eagles FC. She gave up her share of the club's ownership at that point. Andile, her son, turned to Instagram to criticize his father, claiming that he didn't care as much about the club as his mother did, including financially.
6. Bribery Charges
Records have it that the socialite was arrested in 2012 for allegedly trying to bribe a witness involved in a fraud case.
7. PSL Brouhaha
The reality TV actress from KwaZulu-Natal was charged with bringing the Premier Soccer League (PSL) into disgrace in September 2021 after she allegedly made racist and sexist remarks about South African high court judge Roland Sutherland.
Mkhize questioned whether a Sutherland judgement was being upheld "because he's a white man" in a video she posted online. Her remark was prompted by a negative verdict against her club following their legal battle to be reinstated as GladAfrica Champions.
An arbitration award of three points to Sekhukhune United pushed Royal AM into the playoffs at the end of the 2020-21 season, a decision that didn't sit well with Shauwn.
The Businesswoman Is A Role Model And A Huge Inspiration To Many
MaMkhize is one of South Africa's most notable individuals. Though no one is perfect, she is a source of pride for the black community since she has successfully carved out a place for herself and her kid.
While she was still married, she acquired popularity and success. Many young girls and women, particularly those from the black community, look up to her as a role model. She is an excellent illustration of how one's background does not prevent them from excelling.
Source: https://buzzsouthafrica.com/what-is-mamkhizes-net-worth/
Content created and supplied by: josethewriter (via Opera News )
Opera News is a free to use platform and the views and opinions expressed herein are solely those of the author and do not represent, reflect or express the views of Opera News. Any/all written content and images displayed are provided by the blogger/author, appear herein as submitted by the blogger/author and are unedited by Opera News. Opera News does not consent to nor does it condone the posting of any content that violates the rights (including the copyrights) of any third party, nor content that may malign, inter alia, any religion, ethnic group, organization, gender, company, or individual. Opera News furthermore does not condone the use of our platform for the purposes encouraging/endorsing hate speech, violation of human rights and/or utterances of a defamatory nature. If the content contained herein violates any of your rights, including those of copyright, and/or violates any the above mentioned factors, you are requested to immediately notify us using via the following email address operanews-external(at)opera.com and/or report the article using the available reporting functionality built into our Platform See More