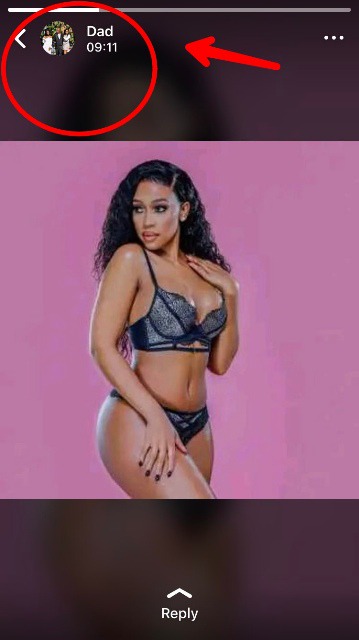 This is so funny, this young lady took to Twitter to share a screenshot of what her father posted as his status message, and she went on to say that her father is lucky because her mother (his wife) does not have data to see it.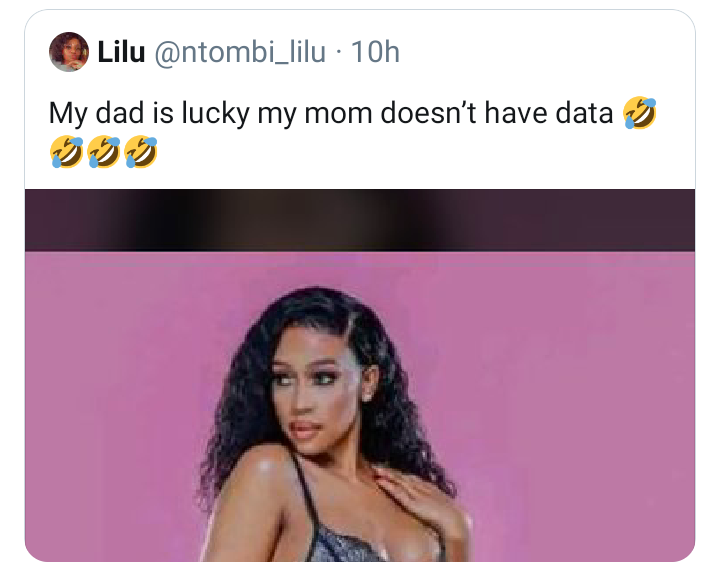 "My dad is lucky my mom doesn't have data 🤣🤣🤣🤣" - She wrote alongside the screen of what her father posted on Whatsapp.
Other people on Twitter noticed her post and this is how some people responded...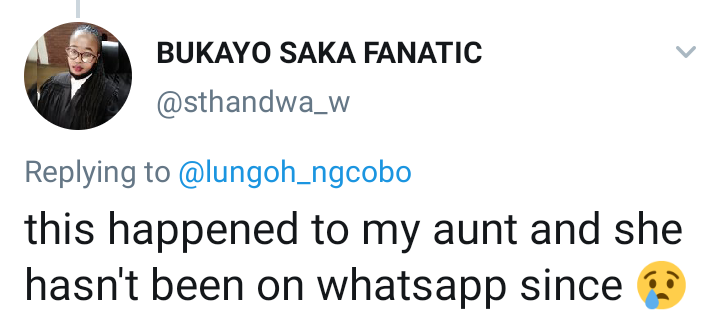 "this happened to my aunt and she hasn't been on whatsapp since 😢"
"Lucky..? 
I feel sorry for your mom"
"Exposing the father for likes 😹😹😹"
"Maybe he wanted to send this picture to someone and he accidentally put it as a status 😩🥴. A friend's mother once posted isbumbu sakhe as a status😩😩😩"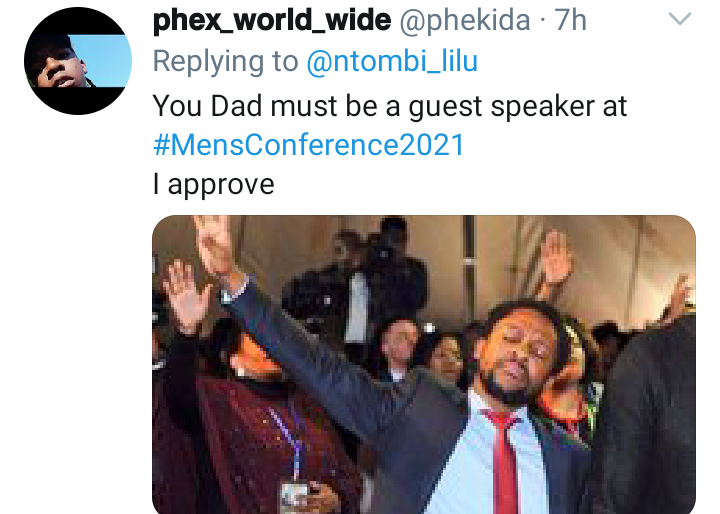 "You Dad must be a guest speaker at #MensConference2021 
I approve"
"😂 😂😂Not your dad starting a war so That he doesn't buy a gift for Valentines"
"Buy your mom data without telling your dad, I wanna see something😹😹😹"
"Be a good child and buy her data"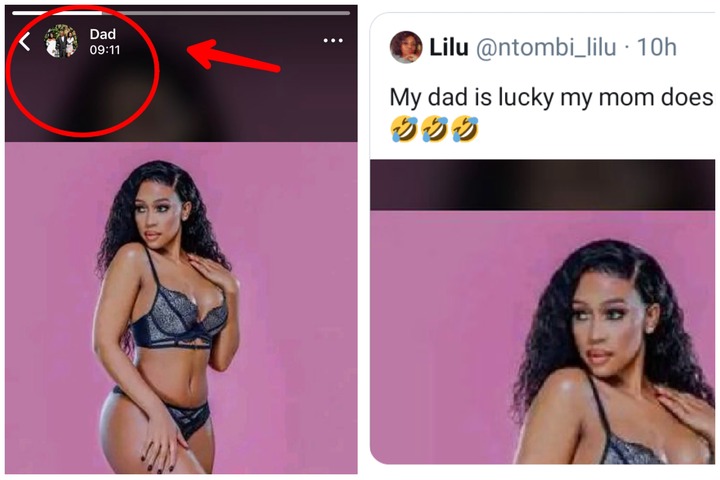 Sources References | https://twitter.com/ntombi_lilu/status/1360125300357660678?s=19
Content created and supplied by: Premier-News (via Opera News )