after Somizi's partnership with Bathu skeaners, there is a South African who felt like men will not be able to buy to products anymore because being products are being forced on them.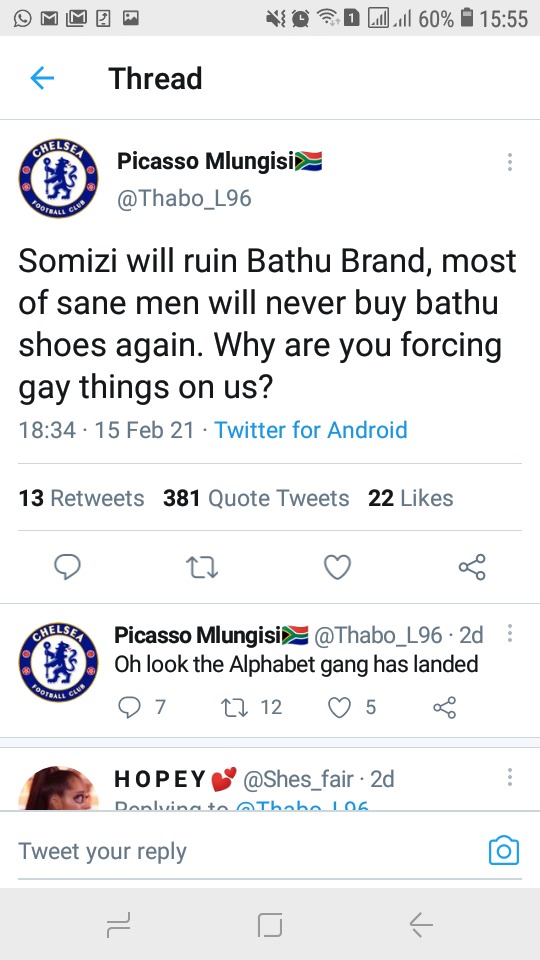 entertainment commentator who is also the big admirer of Somizi Mhlongo responded to the guy by telling him that the very same men who wear Dolce & Gabbanna, Versace and all the other brands owned by gay designers.
Phil said we allwear clothes designed by or curated as a retail collection by a gay person. Even TV shows we like are written by gay people.Gay people even style our favourite rappers!
Phil went on to say everyday of our lives a lot of choices we make are influenced by gay people.
The shows, trends, lingo, music, etc. Every facets of our pop culture has gay people in it or influencing it.
Gay people make things cooler! Bathu will actually get more traction so they don't need the guy.
Phil who is also gay said Another thing, famous luxury brand amongst blacks in the last decade ... GUCCI. 
GUCCI's current head designer Alessandro Michele is GAY. He succeeded Tom Ford, another GAY MAN, at Gucci. Fake or real... lots of men in Mzansi love GUCCI.
He told the guy to Walk naked because gay is everywhere.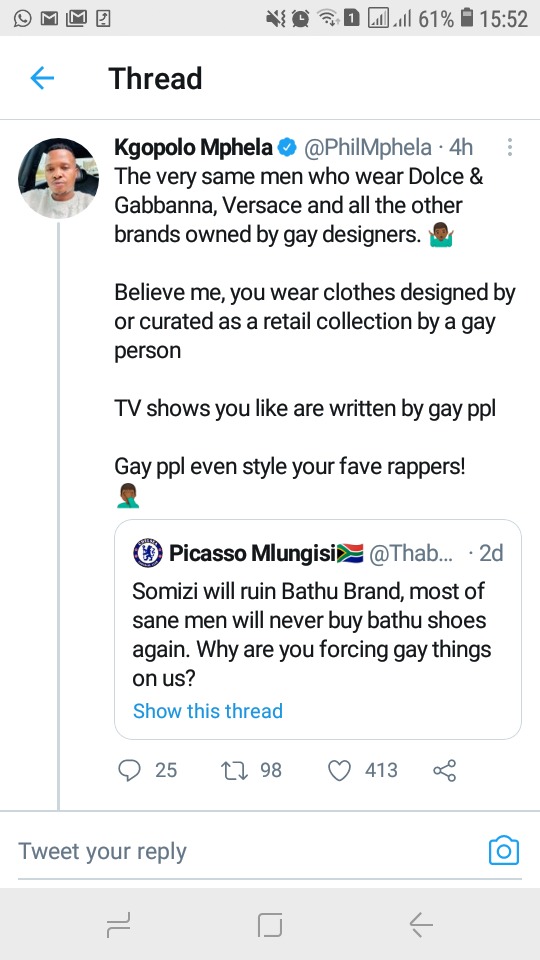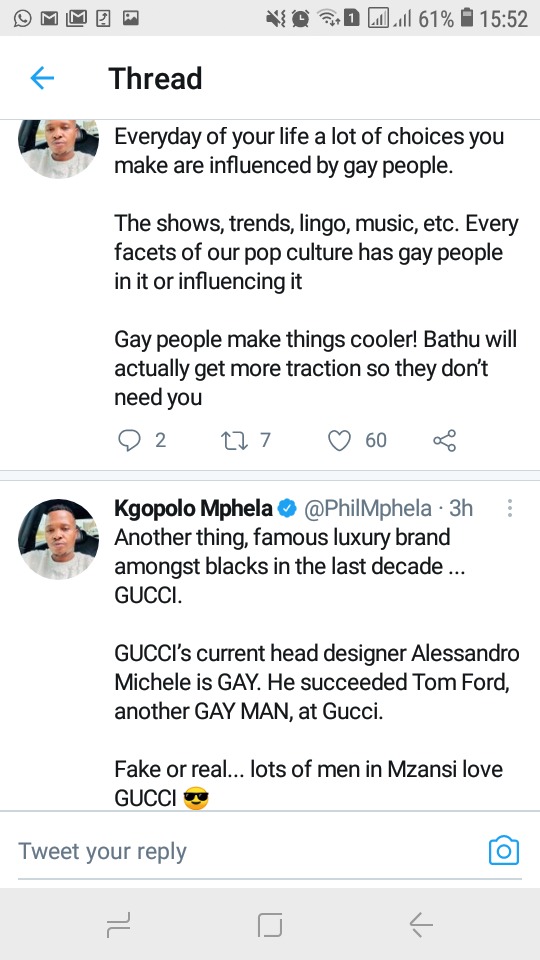 Phil is not the only person who dealt with the guy but other citizens who did not like what he said had him dealt with.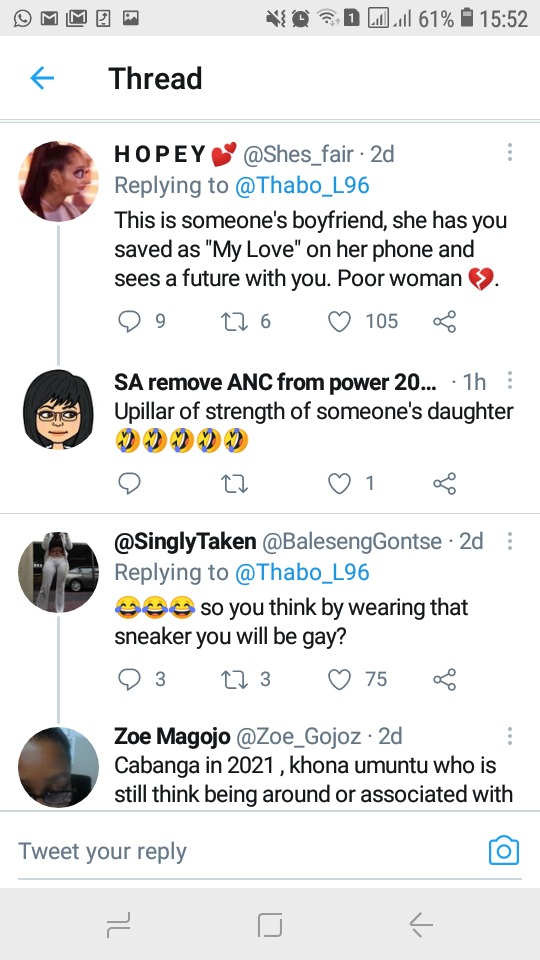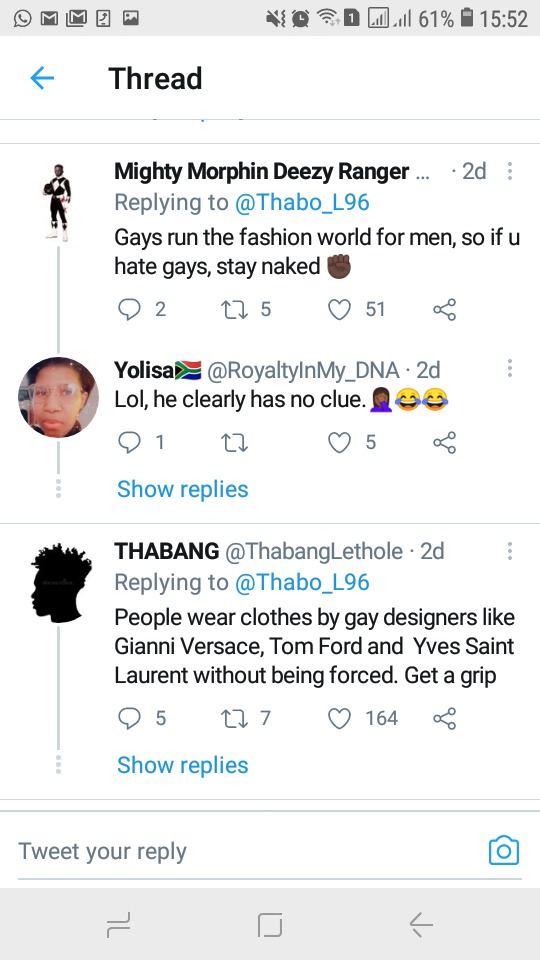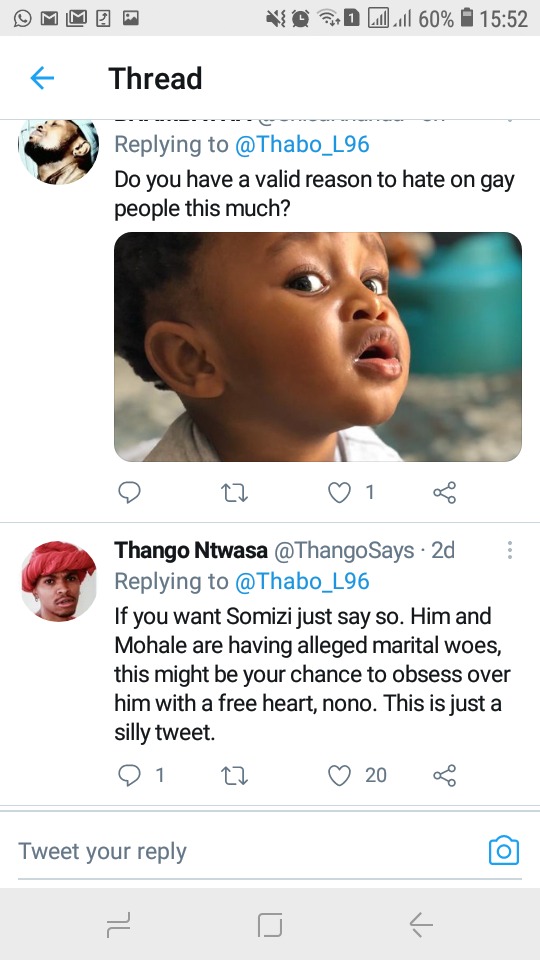 Content created and supplied by: Mphiwe (via Opera News )