Source: https://twitter.com/takatina1/status/1356684297885929473?s=21
NyanNyani is a television programme that play on SABC 1 every Tuesday at 6:00 just before SkeemSaam, the purpose of this show is to help couple to face their problems and be able to be honest with each other.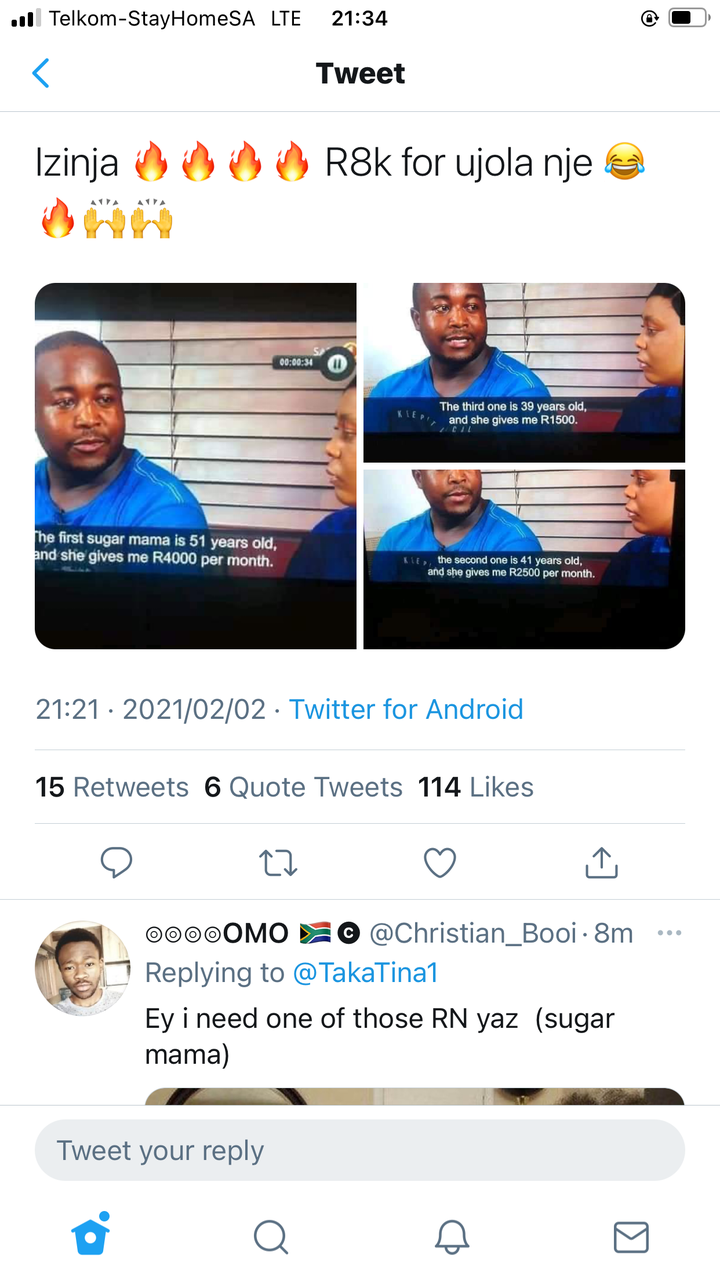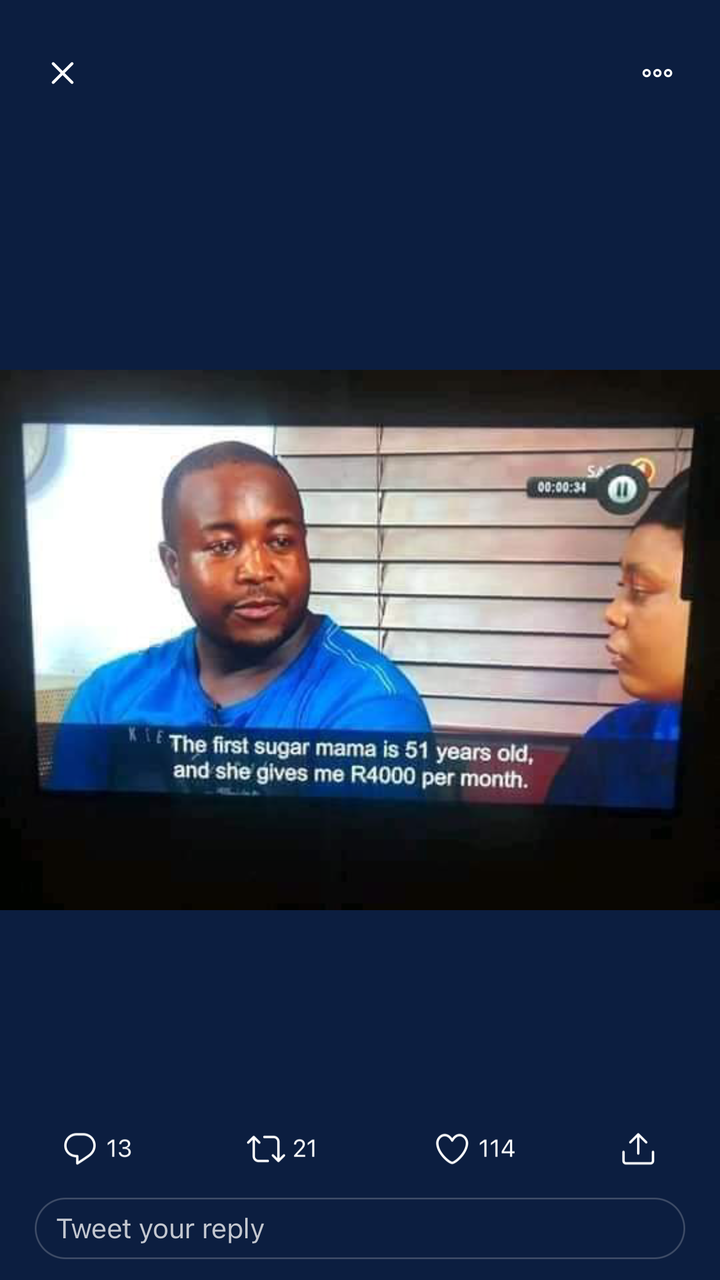 Today there was a couple who came to the show , they had a problem of cheating and it was mainly the guy who was cheating his wife with 3 sugar mamas. According to the guy he said this started when he couldn't work , a friend of him then told him about dating older people in exchange for money . This friend was also doing the same thing .
Moguy then took up his friend's advice ,m. He went on to explain that these three sugars mamas are giving him more than R8000 per month , the first one is giving him R4000, second one R2500 and the 3rd one R1500. This guy's wife was not working at the time but now she has found work and it becomes difficult for them to continue staying together.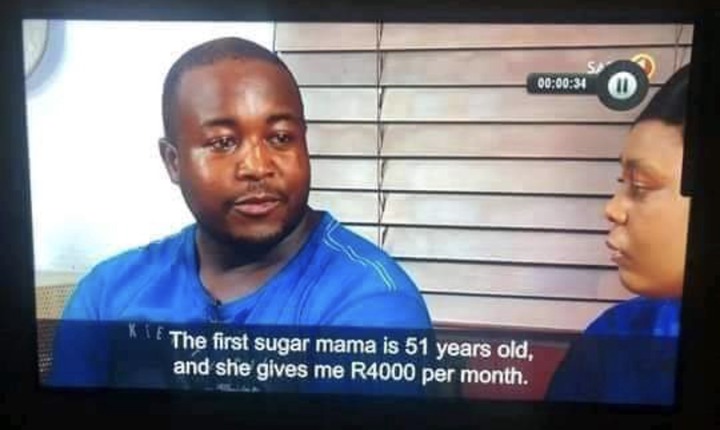 The wife explained that her husband want her to cook even though he knows she comes home late, husband also said that he has seen so many changes with his wife since she started working . Unfortunately the wife said that's not the reason she has changed, him not working and just sitting at home the whole day and still expect her to cook when she knocks off was just too much . She now want out .
The husband used to beat her and would blame it on alcohol . Unfortunately they ended up breaking up and not fixing things . Her husband did not even try harder to make things work . Instead he just said he wishes her all the best akere he had three backups.
Content created and supplied by: Makungu56 (via Opera News )