Women are the main ingredients when it comes to building a home. A home without a female figure is hard to sustain, they have great impact on the society at large.
We all know that children are better taken care off by their moms and no one can show love other than woman. They carry the young ones on their back to make them feel loved. They can also go shopping with them on their back and don't feel ashamed about this act, as this is how it has always been all along. A woman's photo went viral on social media for some reasons. This woman was spotted in a supermarket carrying her child on her back, as we have thought. But, when it comes to taking a closer look, this is not a child on her back, it's a goat.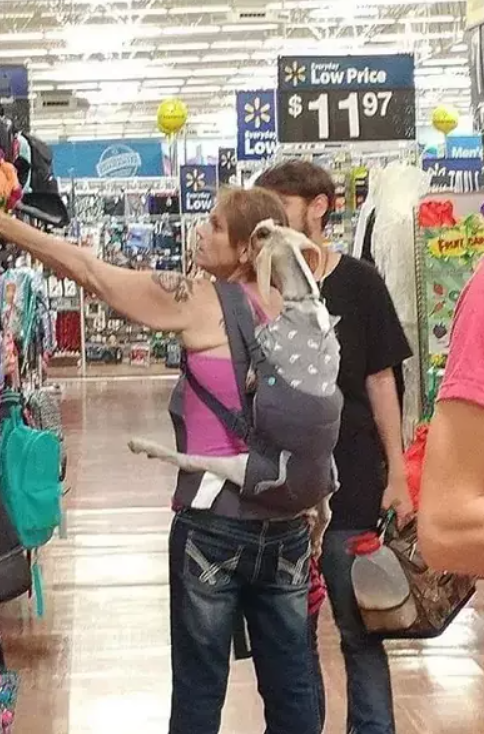 What was she thinking taking carrying a goat on her back and taking it along for shopping. I know love their pets dearly, but this is way over the board. Shopping areas are marked as no pets areas, but this woman took her chances and went against the regulations.
Would you carry a goat on your back and rake it for shopping? Like and share this story
Content created and supplied by: INFO-NEWS (via Opera News )