A stunning policewoman posted a picture of herself on Twitter, and men were instantly smitten. Her gorgeous picture got a lot of men begging to be arrested by her.
@_Sugarbite posted her picture on her Twitter account and captioned it, "Been up since 4." Crime doesn't sleep so it was understandable for her to be up at that time.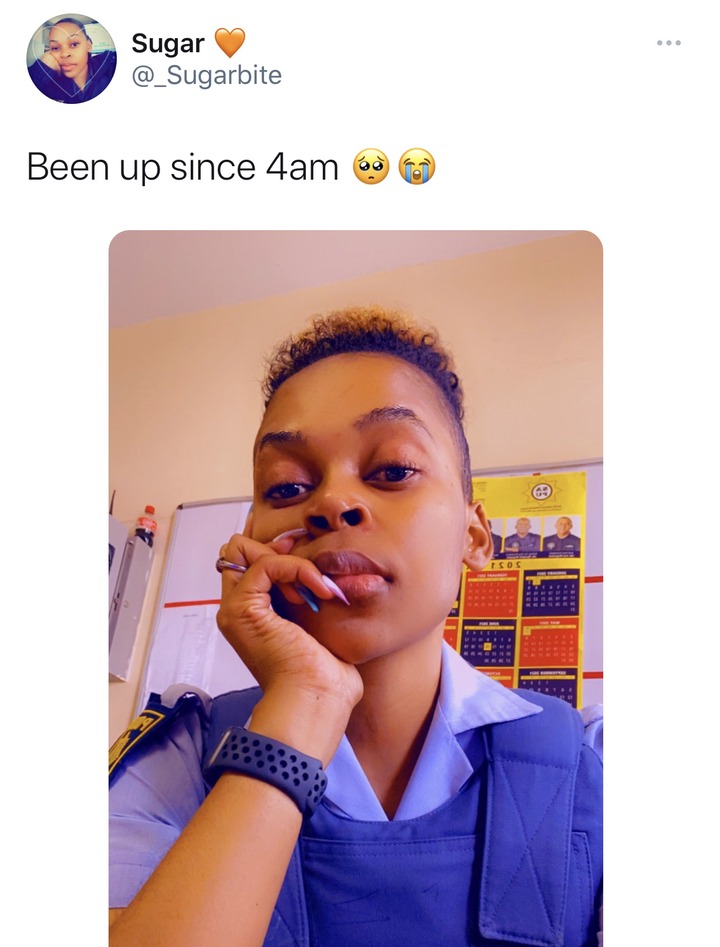 There were a lot of thirsty men in the comments section of her tweet. There were men who confessed to all their crimes and even left their numbers in the comments section. It was actually quite embarrassing.
@Edwin commented on the picture and even left his phone number there. He even promised her that he won't resist arrest if she were to arrest him. He is seriously thirsty enough to leave his phone number on social media.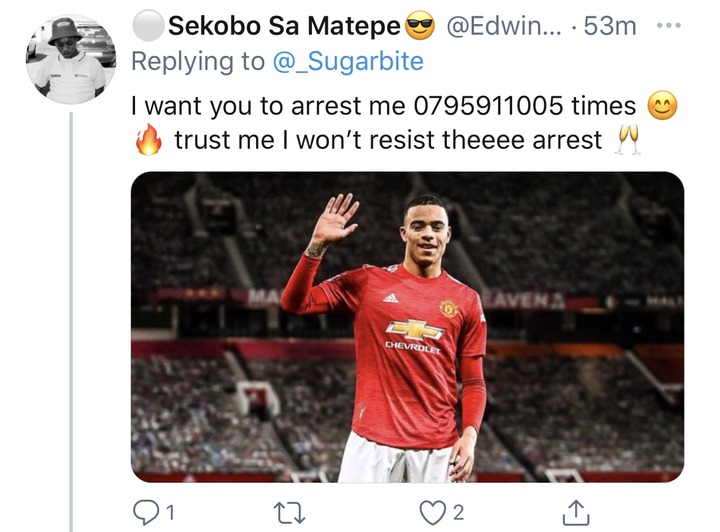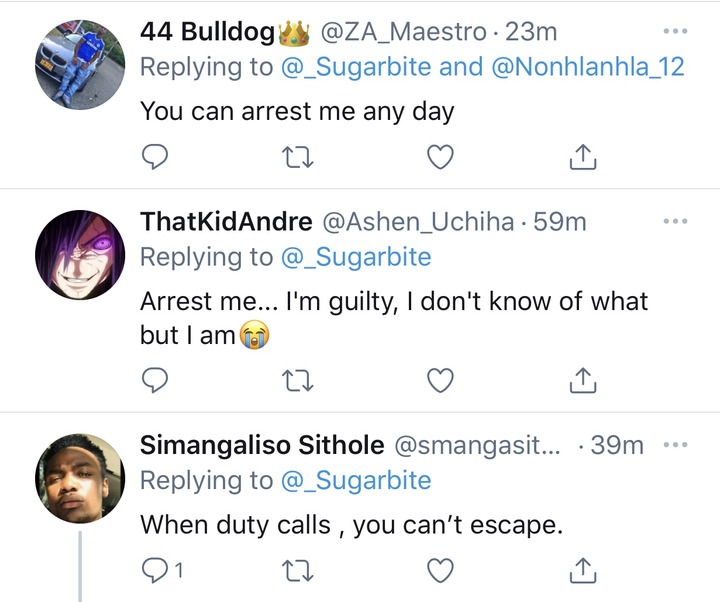 Men were shooting their shots, they obviously didn't get anywhere because she was wearing a bulletproof vest.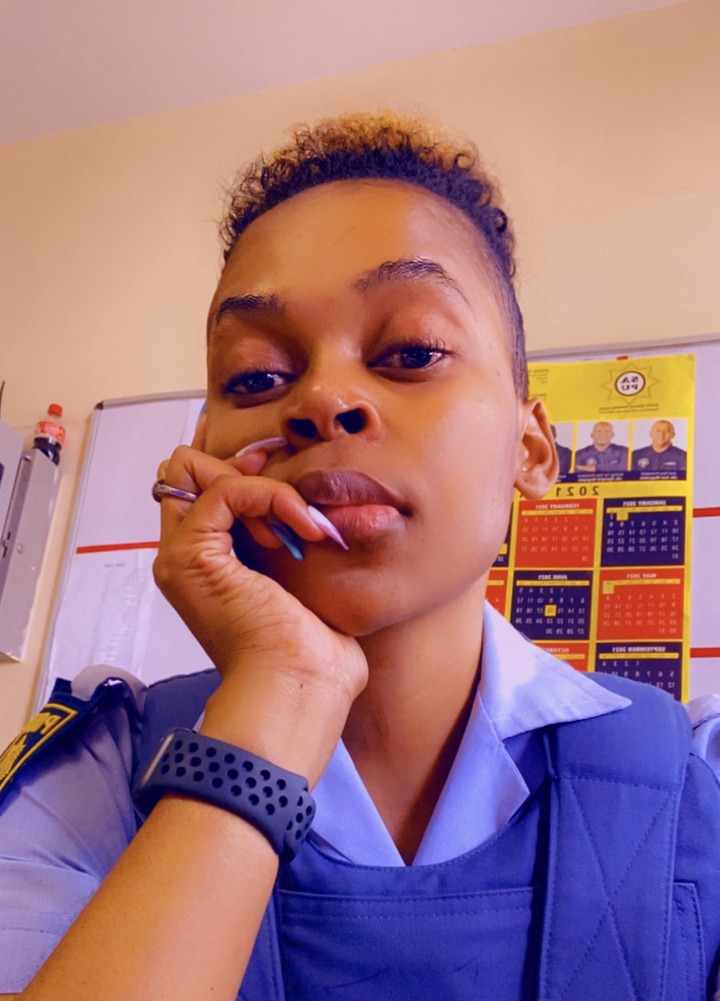 This is the same thing that happened with the handsome Xhosa policeman that trended on Twitter because of his good looks. Women were also smitten with him and begged to get arrested by him.
Content created and supplied by: Sanelem_ (via Opera News )