South Africans are waken up with hearing bad news today after hearing about the incident that has happened, for one of the their favourite radio anchor after she was admitted at the hospital due,to the quarrel that the anchor ha with his husband. This became worse when quarrel got physical and someone got injured. Dimakatso Ratselane is the news anchor at the station and she is now fighting for her life at the hospital.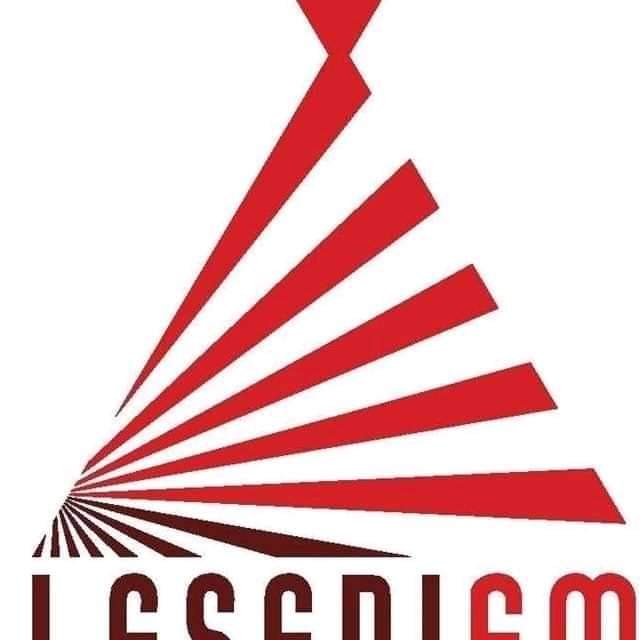 According to the source the fight got physical when the two couple where fighting each other, and his husband stepped her several times and now she is fighting for her life at the hospital. The anchor was playing important part on reporting news at the station together with other anchors.This has made the listeners of Lesedi fm to be worried about the state that this anchor is on right now.
The police in the Free State province has launched a manhunt to search for this man that has dissapeared on the scene, it looks like the man didn't want to stand for heat that,he has put himself onto after doing this terrible thing to her wife. This can lend him to prison for a long time because the Ratselane is currently on critical conditions.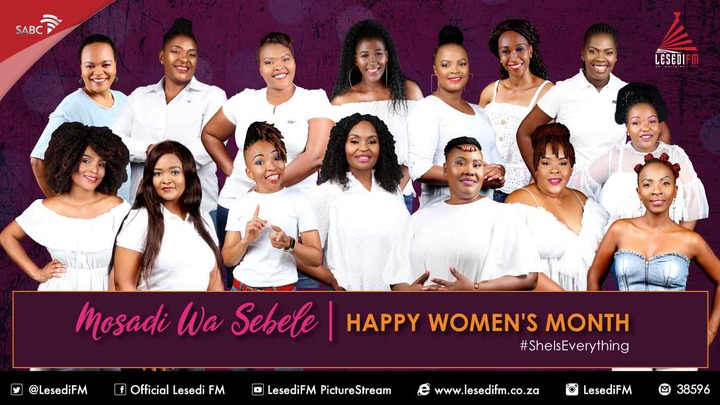 The incident has happened in Mangaung Bloemfontein were this two leaves and work because the Lesedi fm office, is situated in this town beside the one that is in Auckland park Johannesburg. This is very sad times for Lesedi fm listeners after hearing this bad news that has affected one of their favorite news anchors on the station.
What should be done to fight domestic violence in our home because they is a big problem, that this couple were facing it they were unlucky to have failed to solve it. Because if this thing got so physical this shows that the couple failed to solve this issue that they could have seated down like adults and solved it.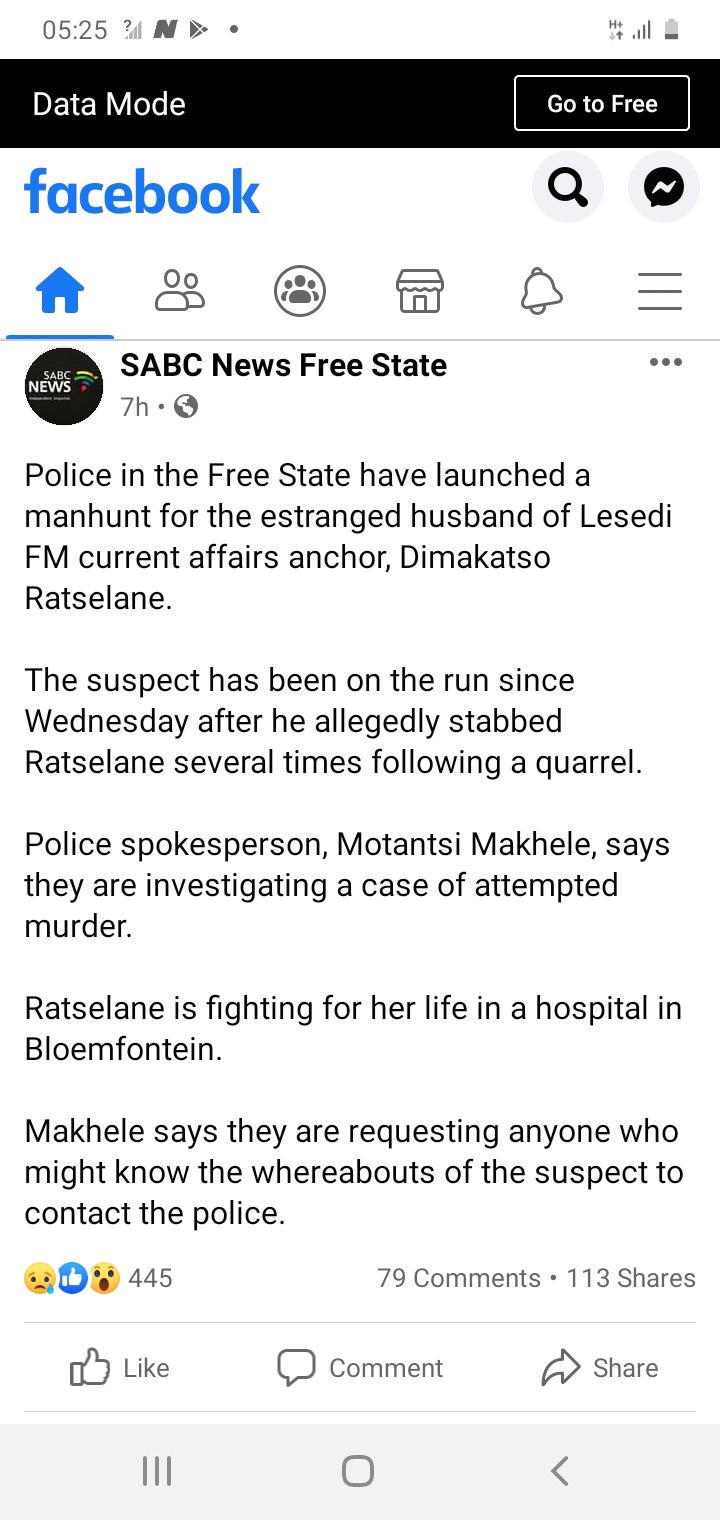 The man was wrong to have stabbed this woman but he must hand himself to the police, to share his story because he could have lost her mind when they fighting. The issue of marriage needs forgiveness so that both can survive , a fight will always lend someone onto jail because of anger that he could have controlled at home.
Content created and supplied by: Mjomisto (via Opera News )