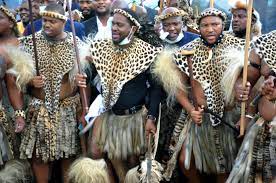 A group of the Zulu royal family has promised to keep fighting for Prince Misuzulu kaZwelithini's legitimacy as their monarch, claiming he is unfit to govern the Zulu nation.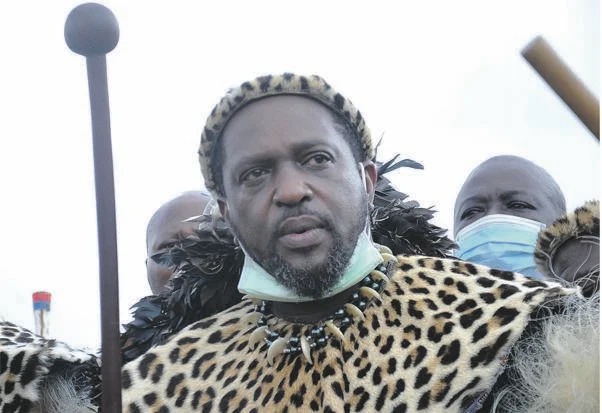 The following are some of the claims leveled against the allegedly flamboyant, overseas-educated prince:
-He impregnated two of his cousins;
-He fathered a child with one of his mother's domestic helpers;
-He is an irresponsible drunk who has failed on a number of occasions to honour appointments; and
-He has paraded himself as king, although he has not yet been crowned.
The movement against Prince Misuzulu is led by Princess Thembi Zulu-Ndlovu, the late king Goodwill Zwelithini's sister. It claims that Prince Simakade Zulu, the deceased monarch's first-born son, is the true heir to the throne.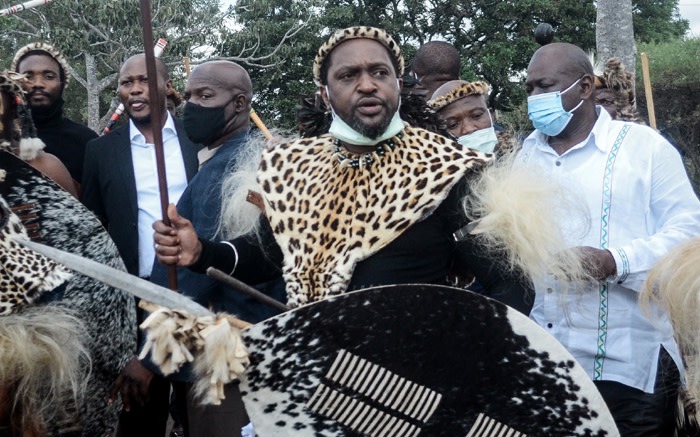 When these royals declined to attend a meeting called by Prince Misuzulu to settle the succession issue, their disdain of him reached a boiling point. The conference took place in Ulundi, KwaZulu-Natal, on Wednesday. Princess Thembi replied to the letter of invitation by saying she would not attend the public gathering because the invitation came from someone claiming to be king when the country had not yet crowned him.
"uMntwana [the prince] would recall that the subject of his monarchy is still before the cooperative governance and traditional affairs committee," Princess Thembi said in an isiZulu letter.
"As a result, uMntwana is well aware that the royal family has never recognized his designation as iSilo [the king] for reasons that the prince is well aware of, and [these] will be discussed before the ministerial committee."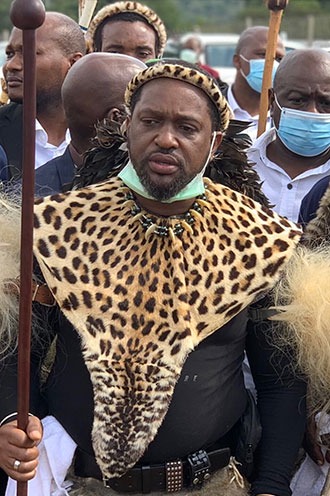 Despite his mother, Queen Regent Mantfombi Dlamini, naming him king in a will in May, Prince Misuzulu has yet to be anointed due to family feuds over who should inherit the kingdom. A signature on the late king's will has also been called into question.
"When uMntwana decides to be named iSilo, it causes problems for us as a family," Princess Thembi continued. He also goes by the name iSilo and acts as if he is, despite the fact that he is not. As the prince also knows, the royal family does not approve with his reign."
She also stated that the family was awaiting a decision from President Cyril Ramaphosa and Minister of Cooperative Governance and Traditional Affairs Nkosazana Dlamini-Zuma, both of whom had interfered in the succession dispute.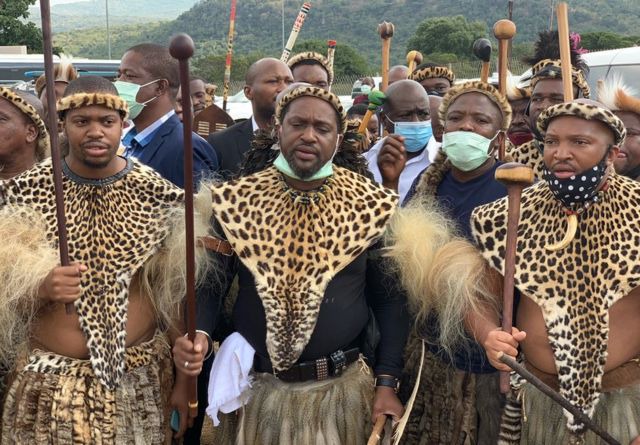 "In that sense, the prince was unable to call a royal household assembly. Second, the prince, like all of the king's offspring, is a child at home. As a result, the child is unable to call or send someone to call a meeting," she stated. Six of the late king's siblings declined to attend the meeting, including Prince Mbonisi Mxolisi Vulindlela, Prince Mathubesizwe Zulu, and Princess Thembi.
All of the late king's widows, as well as 13 senior princes, were not present. Mangosuthu Buthelezi, the traditional Zulu prime minister and Prince Misuzulu's counsellor, and his two children, Ntuthukoyezwe and Phumzile, were present during the meeting. The late king's stepmother, Queen Mavis MaZungu, and Prince Misuzulu's siblings from the KwaKhangela Mankengane Royal Palace were also there.
This camp is claimed to be in favour of Prince Misuzulu's reign, while the other has promised to overthrow him. The first reed dance, led by Prince Misuzulu at the Emachobeni Royal Palace in Nongoma at the beginning of last month, was also rejected by several members of the royal family, including Buthelezi. The dance, which had been going on for 37 years, was the first significant traditional ritual since King Zwelithini's death.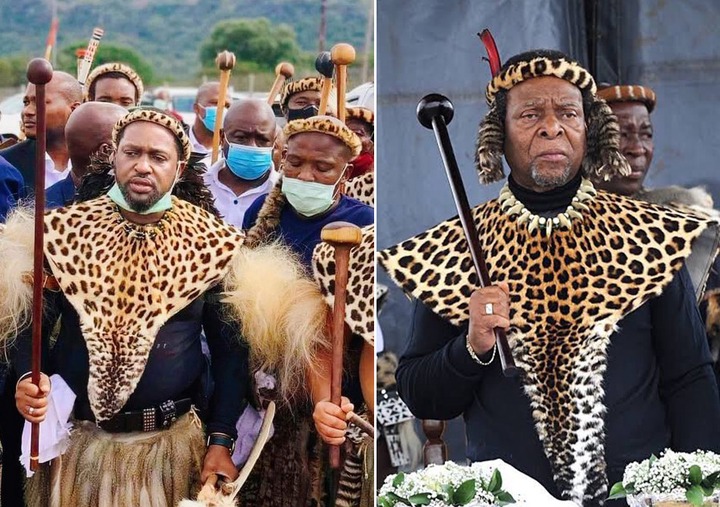 When Prince Misuzulu entered the king's arena to conduct the reed dance, insiders accused him of breaching etiquette. Prior to the occasion, all royals had been instructed that, in honor of the late king, no Zulu nation ceremonies would be observed for the rest of the year.
"This declaration serves to certify that all Zulu nation festivities will not be observed for the balance of the year," according to part of the email.
"Despite the fact that the family and the country have been cleansed, the royal house believes it is preferable not to hold any festivities. This choice was made out of respect and honour for His Majesty King Goodwill Zwelithini kaBhekuzulu, the late king." Prince Misuzulu, defying this communication, staged the reed dance.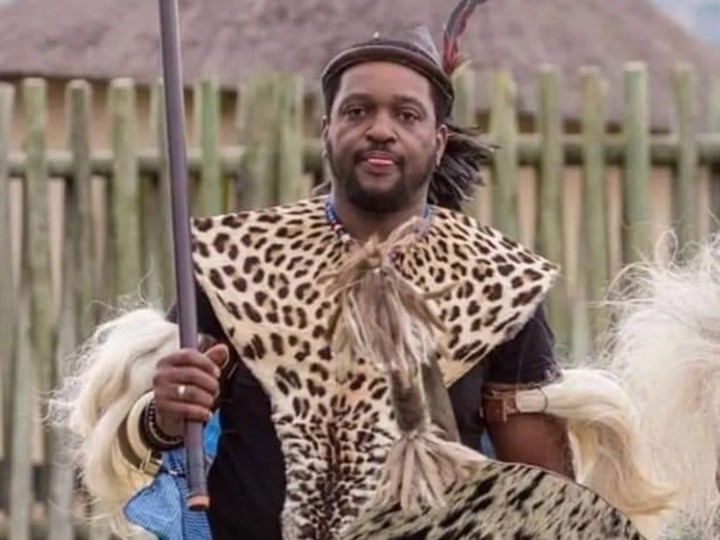 Prince Misuzulu's character and aptitude to lead the Zulu nation have been questioned, according to royal insiders. According to one account, the prince has had incestuous connections with two members of his family.
"Misuzulu has had sexual relations with two of his close relatives, who have given birth to two of his children - and this isn't a secret," the insider claimed. Ntokozo Mayisela, Prince Misuzulu's legitimate wife, has two boys, ages nine and three, with him. He also has a daughter with one of his relatives and a son with another cousin, according to reports. He also allegedly fathered a son and a daughter with the domestic servant who worked for his late mother.
"We can't have someone like this at the helm, maintaining the Zulu nation's morals," the insider stated. The family was also concerned, according to the source, about the prince's habit of ignoring his royal duties and tarnishing his public image by continuously partying. His critics claim he was unable to deliver his first Heritage Day speech last Friday at Umkhosi weLembe in KwaDukuza because he had consumed too much alcohol and was unable to take to the podium. Prince Thulani Zulu, his assistant, read out his remarks.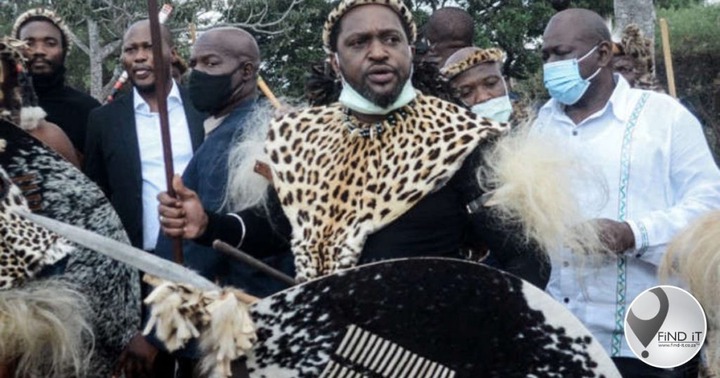 Prince Thulani informed the SABC after the speech that Prince Misuzulu and Inkosi Chiliza – who was supposed to introduce him – were both sick, and that Misuzulu was unable to address the Zulu nation despite being present.
"I'm surprised that King Misuzulu, like Inkosi Chiliza, has a disease. He's not supposed to be there because he's under doctor's orders right now.
"We invited him because the people have gathered to see their monarch. People will notice him even if he doesn't speak," Prince Thulani remarked.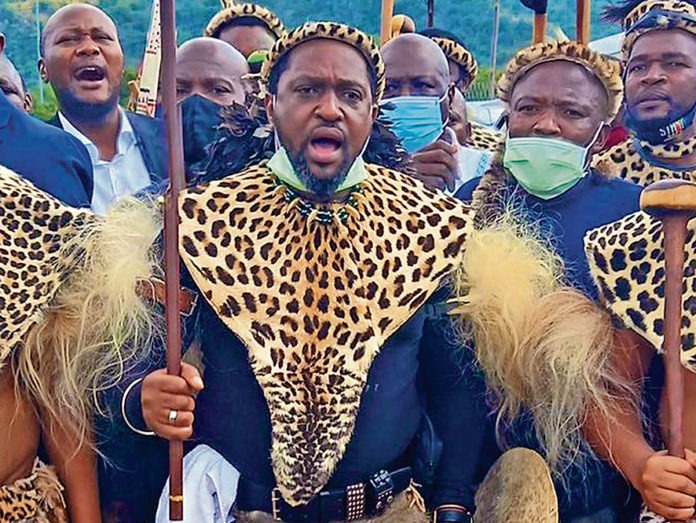 Despite his claimed illness, the prince was seen a few hours later at the Beverly Hills Hotel in Umhlanga, having a good time. He was enjoying his birthday with his wife and close pals. He was smiling at the camera with a drink in his hand in photos seen by City Press.
"That's a falsehood because he had a private meal the night before the event," the source said, dismissing the suggestion that the prince was sick. Close friends and executives from KwaZulu-Natal and Johannesburg attended the exclusive dinner. Buthelezi and Duduzane Zuma, one of former President Jacob Zuma's sons, were also present.
Prince Misuzulu, who enjoys the better things in life, was mocked on social media for struggling to read a statement printed in isiZulu during a news conference in KwaZulu-Natal and Gauteng in July during the looting and civil disturbances.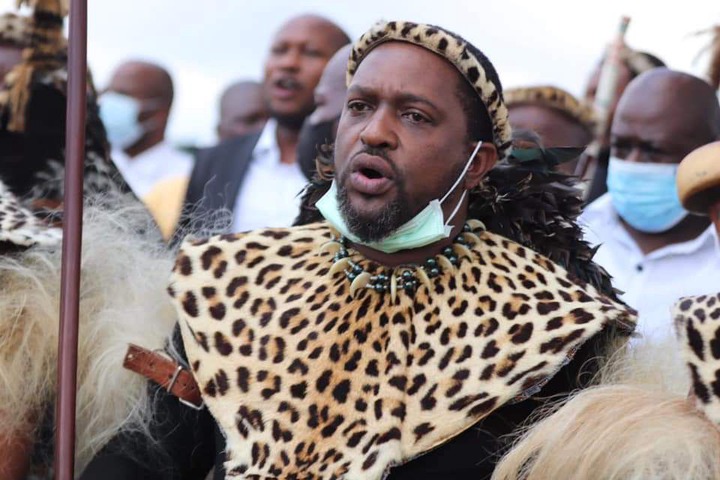 In response to reports that Prince Misuzulu fathered children with his cousins, one of those children has claimed that he is her father on social media. The charges, however, have been refuted by the girl's mother. "I'm her mother," she told City Press. Misuzulu is not her biological father... I'm not allowed to reveal her father's identity. That is for my family and me. Because it's my private life, I don't have to explain anything to anyone."
"I can only say that it is true," another princess told City Press. It's impossible for me to deny... I'm not sure who the other ladies are, and I'd have to check with him [Misuzulu] before saying anything else."
The family's domestic assistant, who is said to be the father of the prince's two children, was unavailable for comment. The persons who were throwing aspersions on Prince Misuzulu's character, according to Prince Thulani Zulu, were those who were threatened by his leadership.
"No one should inform us about what happened a long time ago. We can't bring up someone's past since we wouldn't be able to move anywhere... We expected all of this commotion, but it isn't assisting us," he explained.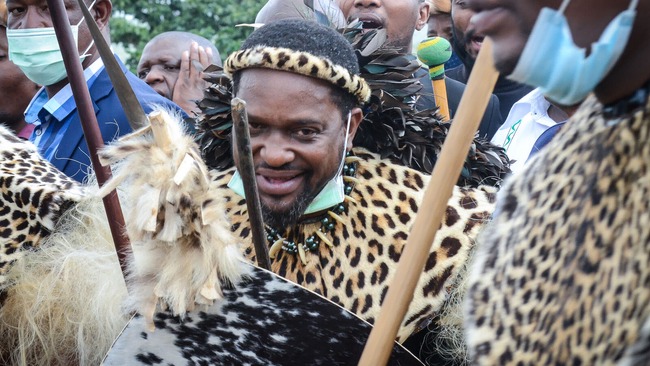 Prince Thulani did not address the charges of the prince's previous relationships or suspected alcohol problems, stating that it was all in the past.
"Who are they to assess those people's own personalities, and how can they point fingers when no one is looking at their own backgrounds?" He inquired. He wouldn't say whether the prince had skipped Heritage Day in favor of a private event at the Beverly Hills Hotel. He also stated he didn't know if the prince was inebriated when he arrived at the Heritage Day event, but that the prince was suffering from a condition that he couldn't discuss because he wasn't his doctor.
The spokeswoman also denied that several royals had ignored Prince Misuzulu's call for a meeting. He also refuted Buthelezi's claim that he was forced to attend the reed dance.
We value your feedback. Participate in the discussion by leaving your thoughts on the story in the comments section.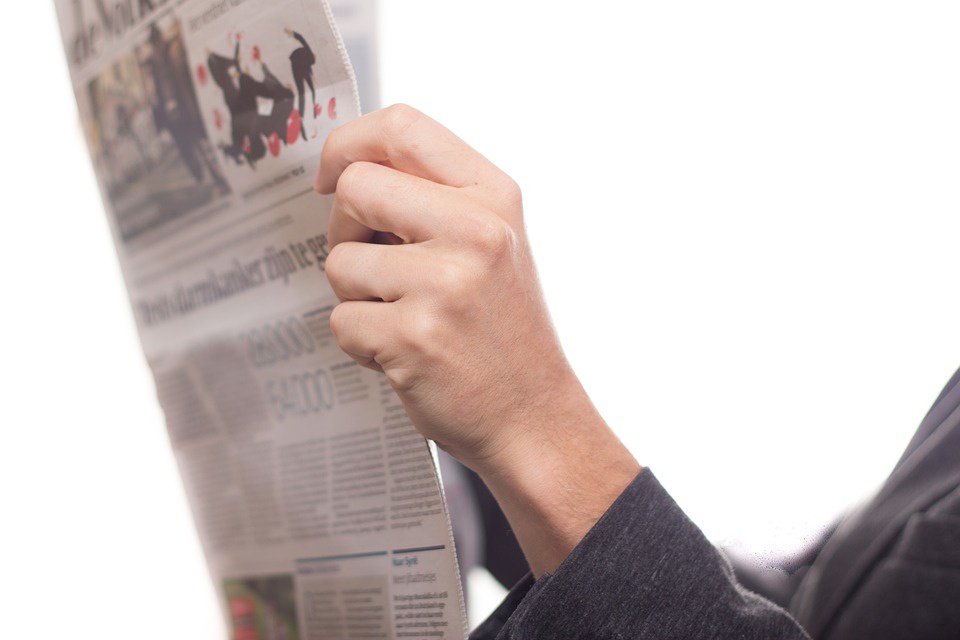 https://www.news24.com/citypress/news/zulu-king-goes-rogue-20211003
Content created and supplied by: NewsAmple (via Opera News )
Opera News is a free to use platform and the views and opinions expressed herein are solely those of the author and do not represent, reflect or express the views of Opera News. Any/all written content and images displayed are provided by the blogger/author, appear herein as submitted by the blogger/author and are unedited by Opera News. Opera News does not consent to nor does it condone the posting of any content that violates the rights (including the copyrights) of any third party, nor content that may malign, inter alia, any religion, ethnic group, organization, gender, company, or individual. Opera News furthermore does not condone the use of our platform for the purposes encouraging/endorsing hate speech, violation of human rights and/or utterances of a defamatory nature. If the content contained herein violates any of your rights, including those of copyright, and/or violates any the above mentioned factors, you are requested to immediately notify us using via the following email address operanews-external(at)opera.com and/or report the article using the available reporting functionality built into our Platform See More