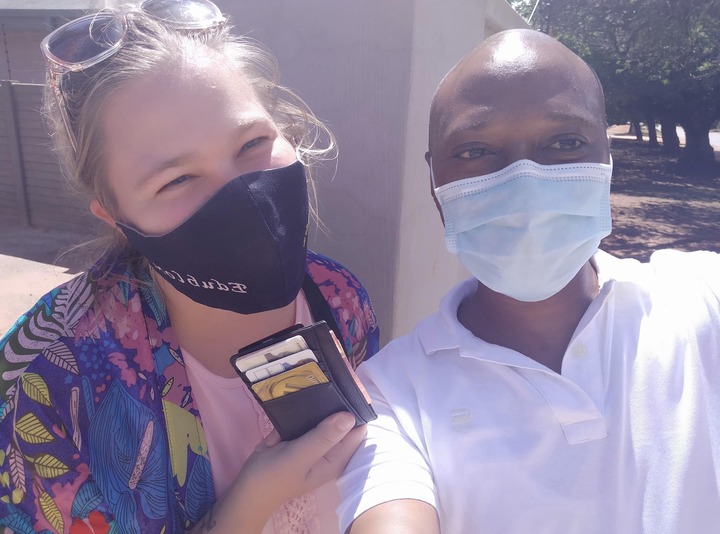 A white lady has been trending on social media because of what she did. This proves that the mentality that many have about whites should end. Not all of them are the same and also there are a lot who are good ones. This woman has done the most amazing and also good thing. This shows and also boost that many women are good out there. 
This woman has been trending on social media because if what she has done. And also on how she handled the situation and did not allow anything to stand on her way. Unfortunately she was praised and l said that she deserves more than anything. This man did not even hesitate to post her and also to tell the world.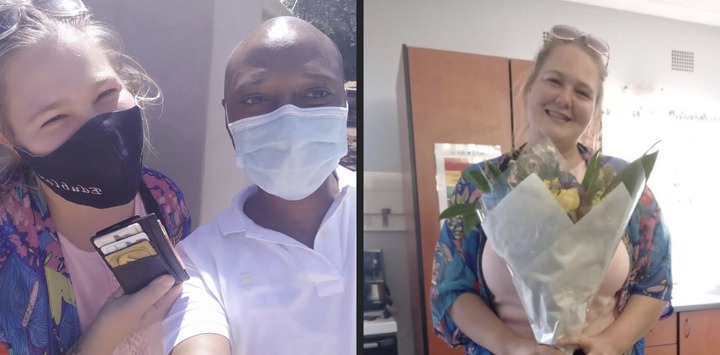 It appears that this man had lost his wallet. Without a doubt the woman picked it up and also contacted the man. She asked the man if they could meet and yes they did meet. These two met and also the men got the wallet. This man bought her flowers to show some appreciation. But he explained that she deserved more than flowers. 
"I lost my wallet and Kendra Brenkman picked up my wallet, contacted the bank and organised that I meet with her. Everything including cash was still in the wallet. She deserves more than flowers, that's why #ImStaying"
Many followers loved the post and also commented the following,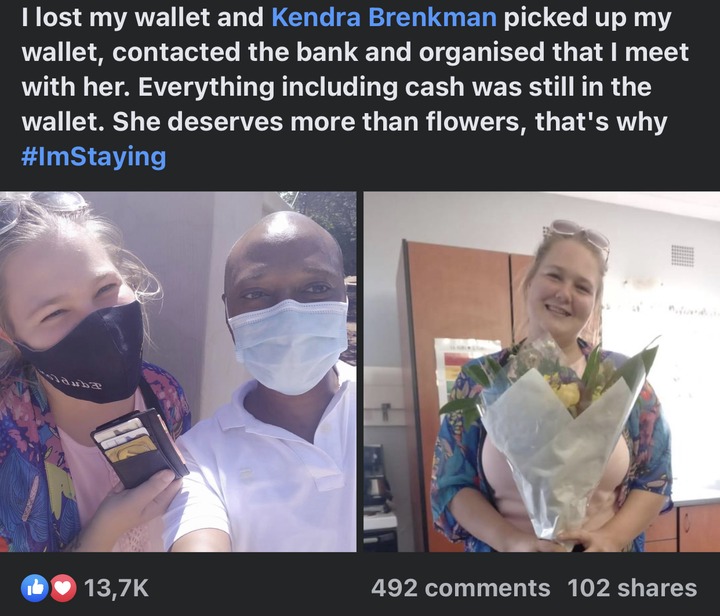 @angel, "That's soo beautiful. I always say there are still a lot of good people out there and that's why I am staying."
@linda, "The list you can do is just marry her, if she is not married of course. Truth be told I myself was going to give back every thing, but imali I'm not so sure."
@Davido, "Thank the Lord for people like this she is a Hero in my eye's. God bless u both."
@stellio, "The world could learn from us South Africans who look after each other. It's called UBUNTU."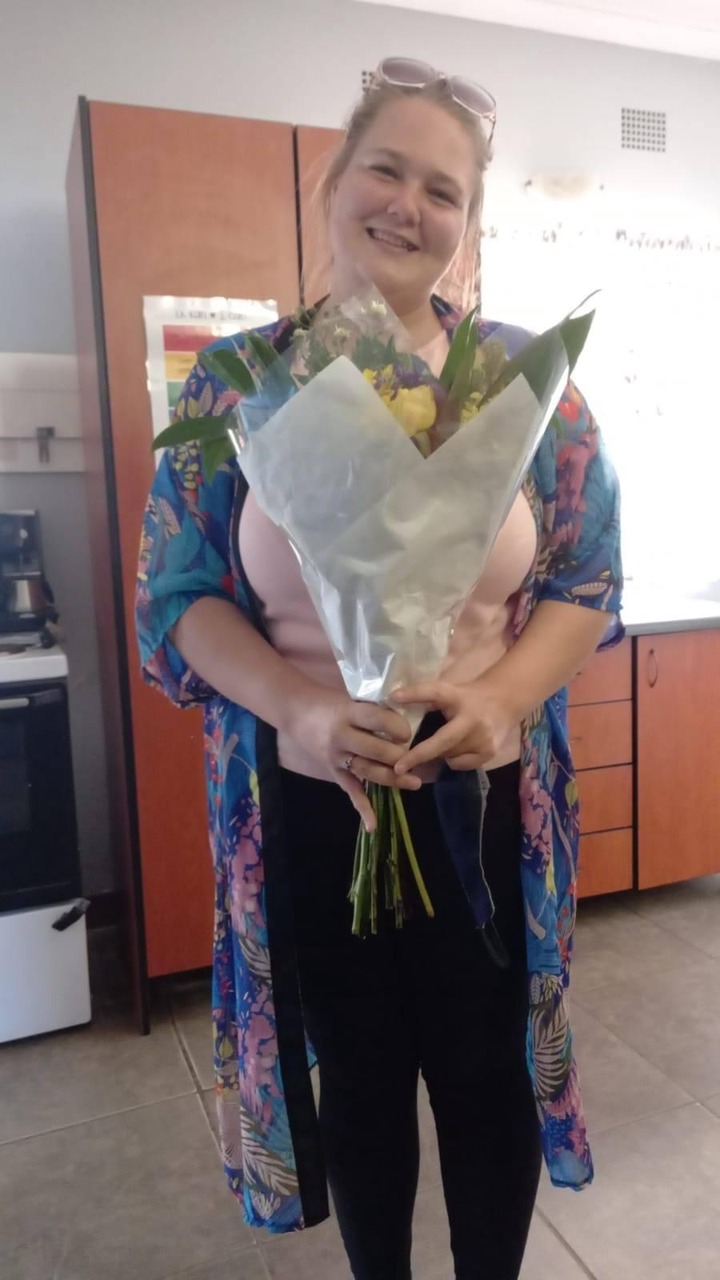 @Shiela, "Kamo Henneck so in no time to waste am with you on that one am looking for a perfect outfit I will be the MC. This will be a Wedding of Centuries"
Many have commented and also explained that they are happy that this happened. Many have explained that he should marry the white woman and also make sure that they are having a good wedding. Many people saluted and also congratulated the woman. 
https://www.facebook.com/groups/hashtagimstaying/permalink/853175618955160/
Content created and supplied by: SOMHALEFANS (via Opera News )