It looks like South African men are having it hard. They just can't control themselves.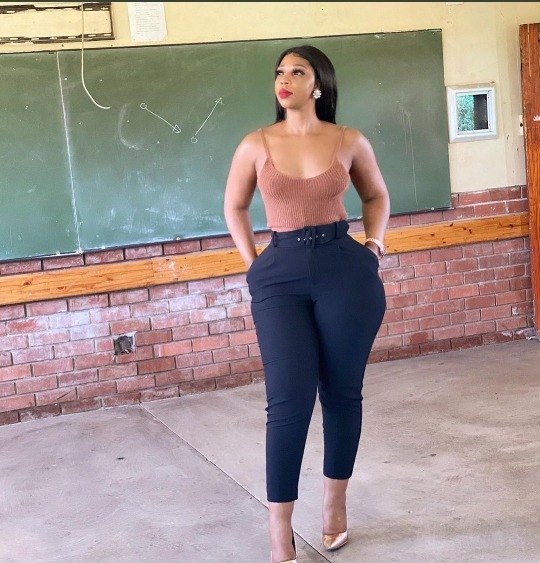 It only took two pictures that she shared on social media and all of the sudden she started trending. Lulu Menziwa is considered a stuning teacher. She has an African body that is to die for. No wonder men just cant get enough of her. Now everybody want her to be their teacher. You can just imagine having her infront and teaching you how to solve for x,
Lulu chose a simple ensemble of a burnt orange tank top with spaghetti straps, skinny formal pants and gold high heels. The shape of her body and her breathtaking looks had SA men shooting their shots from all over Mzansi.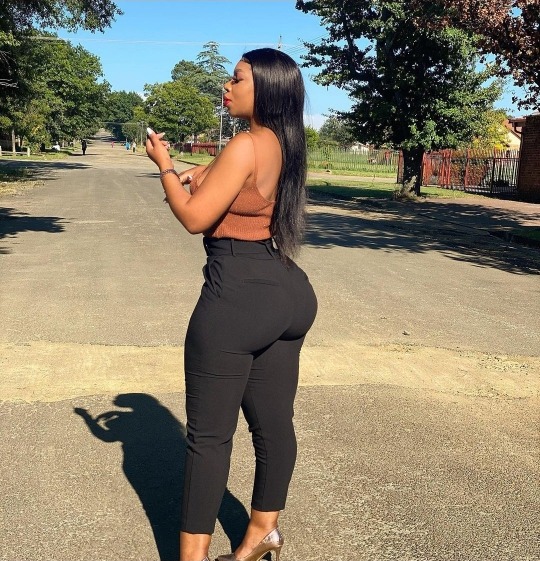 Lulu' post went viral with over 11 500 likes, 200 quote tweets and 1 000 replies, Lulu's post took the Twitter streets by storm. Even mimister of transport Fikile Mbalula liked the post. It also look like there will be a lot of enrollment at Lulu' school this year. All of the sudden,everybody did not enjoy their schooling years at school.
However it's not everybody who think she is cool. Some people believe that she is not wearing appropriately for a teacher and that there should be a dress code. She is a distraction to the learners but some of the them don't mind.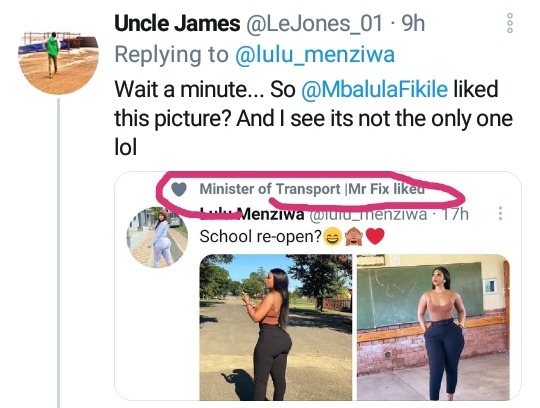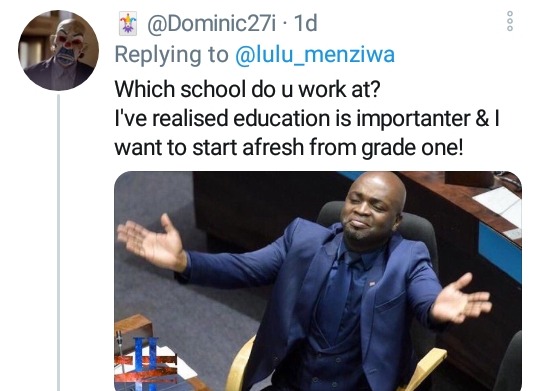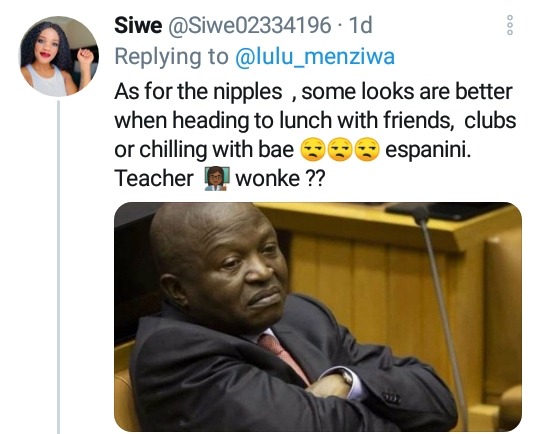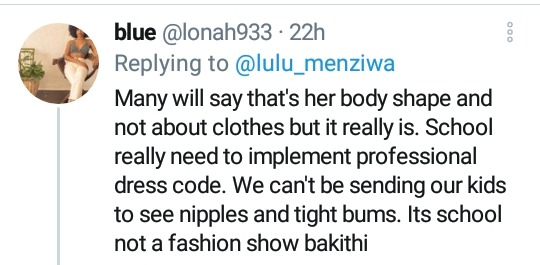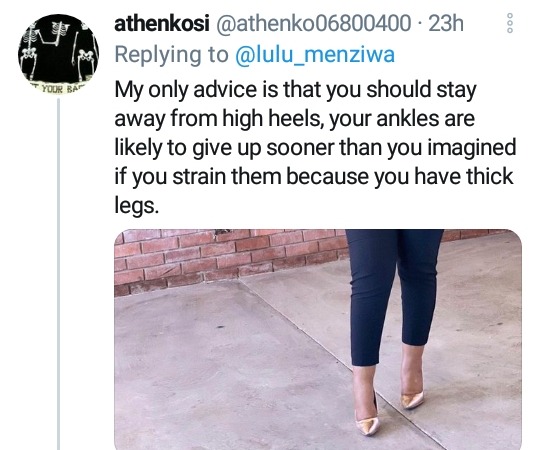 Content created and supplied by: Phukubjenthaa (via Opera News )