Oftenest—as it happens in every music genre, fans pit artists against each other. And it's no difference with Khelo-Rap music! More and more regularly, Khelo-rappers Biodizzy, Peazfade and Lekkersweet have been put against each other, with the general public citing that one artist is better than the other.
On many occasions, the three artistes have been crowned Kings of Khelo-Rap. It's no surprise to see the three of them been put against each other though: they're arguably the biggest Khelo-Rap figures right now, and the first rap stars to win music awards. (Khelo-Rap trio BoloStreetz Souljaz are going head-to-head with Kay Payn and Pat SA at this year's Sepedi Music Awards, competing for Best Sepedi Hip Hop gong.) In 2016, nearly eight years since the founding father of Khelo-Rap, short for Khelobedu Rap, released his debut Khelo-Rap record, Khwabadhedja, Lekkersweet, 32, won Best Hip Hop Artist at FAME Awards. During that time, Biodizzy was fighting for recognition. His popularity skyrocketed after the release of R, a single about VW Golf R. The young rapper came with great verve. Two years later, in 2018, Biodizzy's Ready for Game scooped him Best Hip Hop Single at Limpopo Music Awards (LIMAs). In 2019, Peazfade's Pe-Jay Pow-assisted single Why won him Best Sepedi Collaboration at Sepedi Music Awards (SEMAs). The single was produced by award-winning beatmaker, MaVee On The Beat.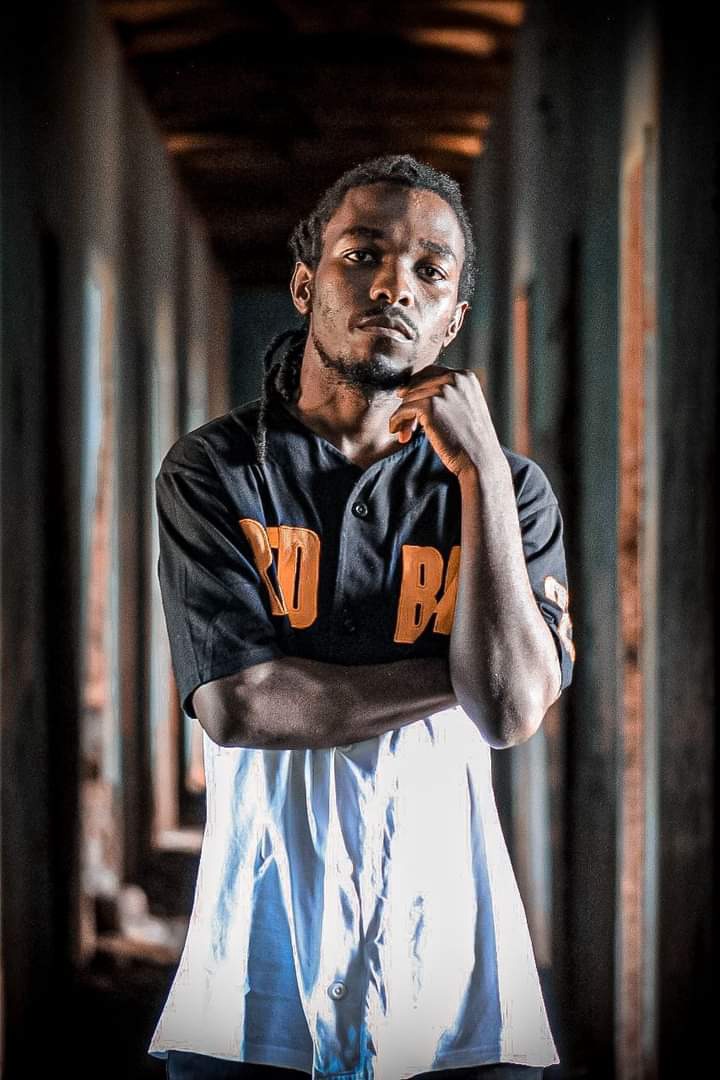 Award-winning Khelo-rapper Peazfade released his sophomore album, Foko La Khosi.
Conversely, the comparison has caused a lot of frustration between the rappers. Not only did it frustrates them, it generated fights among their fans—and, of course, spawned rivalry between Biodizzy and Lekkersweet. It's evident that the three rappers, who are arguably the biggest in the Khelo-Rap music—want the throne. Biodizzy and Lekkersweet have already self-crowned themselves as the Kings of Khelo-Rap. What Peazfade hasn't said yet—but I will—is that he wants the crown, too! As a smart, hard-working, and personable rapper who always shies away from beefs, Peazfade had a very astute, strategic way to battle for the title: he titled his sophomore album Foko La Khosi, translated: "Words of a King."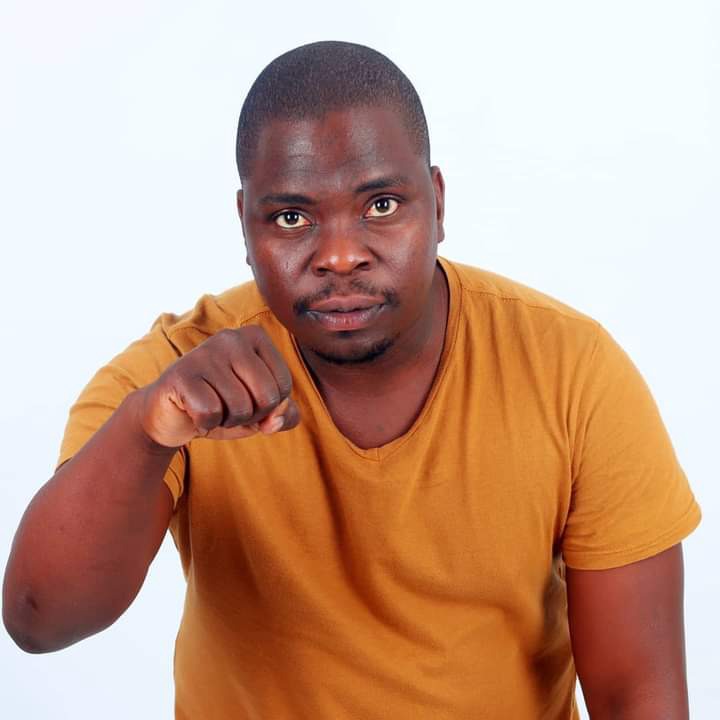 Khelo-Rap pioneer Lekkersweet won his first gong at FAME Awards in 2016 .
Five years ago, soon after Lekkersweet won his first accolade, the Fukutja hitmaker self-crowned himself the Khelo-Rap King; the throne he's been hand-carving since 2008 after the release of his first Khelo-Rap song, Khwabadhedja. As I've said earlier, during that time, Biodizzy was fighting for a breakthrough into the music industry. R paved the way for him. A year later, in 2017, he was signed by Mabetha Production. More sooner than anticipated, Biodizzy became one of the biggest Khelo-Rappers in the history of Khelo-Rap. His fans started putting him against heavyweights like Peazefade, Lekkersweet, Mayo, and Pe-Jay Pow. His beef with Lekkersweet apparently originated in 2019. Biodizzy said that he was crowned by his fans—which Lekkersweet seemingly took special offence to, and then released a diss song titled; Khelo-Rap King, a track he defines as "a truth—telling song.'' Indeed, it's a 'truth-telling' song since he gushes about his greatest accomplishments both as an actor and an independent rapper. Yet, the Reason to Celebrate rapper also threw some shades at Biodizzy.
When Biodizzy, 24, appeared on Limpopo Podcast, the rapper opened up to host and rapper Omee Otis, and Appreciate Makhubele, Bolobedu's popular Tik Tok star—about a range of topics, including his beef with the Khelo-Rap pioneer, Lekkersweet, 32. He also talked about the huge impact Mabetha production, his record label, has had in his music career, as well as "being famous and broke."
Watch Biodizzy's Limpopo Podcast episode here: https://www.youtube.com/watch?v=5u0UexaIc18
"This thing of King of Khelo-Rap started like this—" he begins. "I got crowned [while on the other hand] there was my brother Lekkersweet, who I found making music. He says he's the founder [of Khelo-Rap]. . . . When people started crowning me, no, they weren't crowning me, I don't have a crown: when they started calling me Khelo-Rap King, he released a song titled, 'Khelo-Rap King's Lekkersweet.' Sharp! He then released another song called Zwebhadjani (Parasites). I am a parasite (his other nickname). I was like, let me do my Khelo-Rap [song]."
 In Khelo-Rap King, Lekkersweet acknowledges that he's been in the game for a while, and that Biodizzy's a newcomer. He references that with the lyrics: "Ekse, ekse dzamo phumula zwekhuba." Translated: "Hey, go and wipe off your mucus."
He then jabs Biodizzy for being signed to Mabetha Production. Biodizzy is the first Khelo-rapper to be under a recording company, followed more recently by Khejo hitmaker, Mayo, who just released his debut album, Flavour ya Khenariki. Mayo's signed to Lodzwi Rain Musiq.
 In his subsequent verse, Lekkersweet spits:
 "Ba dho u robha u fitlhela, wa no shiner gha lefeela," which means that they'll rob you incessantly, and have you shine with nothingness.
 After Khelo-Rap King was released, Biodizzy took to social media to express his opinion about the single. He wrote: "My guns are too big for that beef. I am not here to compete." Same day, Lekkersweet replies: "You drop a truth-telling song, and dropouts call it beef."
 In fact, Biodizzy had opened up lately in one of his interviews that he had repeated grade nine for four successive years; passed on the fifth year. When he was in grade 10, in the midst of the year, he dropped out of school, went to Open Mic, Makhadzi's recording company. Even if he's a high school dropout, he, at all times, encourages his fans to take education seriously. He highlights that in his Skiller-assisted single, Thuto Ke Lesedi.
 Listen to Lekkersweet' Khelo-Rap King sigle here: https://youtu.be/TiOBPl3NZY4
"Khelo-Rap King:'' "My guns are too big for that beef. I am not here to compete," Biodizzy wrote.
That's when Biodizzy released his retaliation diss song earlier last year, titled: Khelo-Rap. In the track, Biodizzy spits verbally assaulting lyricism; went as far as calling Lekkersweet "a sell—out'' in the game. He raps: "You don't fit to join the party, you're a sell-out. You've messed up, you're not a hustler. In your plans I am a target, I have heard."
He then spat out some threats towards the legendary Khelo-rapper, rapping, "Wena Mrephanyana ghi dho u diyela raurau. Wa dha gha mawaza gha u dzima gha lemau. Nna dzi khe ndiyele nigger naabha o stophe dah." Translated: "I will mess up with you, young rapper. If you bring some trouble I'd stab you with [shoes repair] needle. Don't even try it, nigger, stop it right there." In his music video, Biodizzy's face contorts with bitterness and rage as he raps this verse.
Watch Biodizzy's Khelo-Rap music video here: https://youtu.be/-8sxLyV743k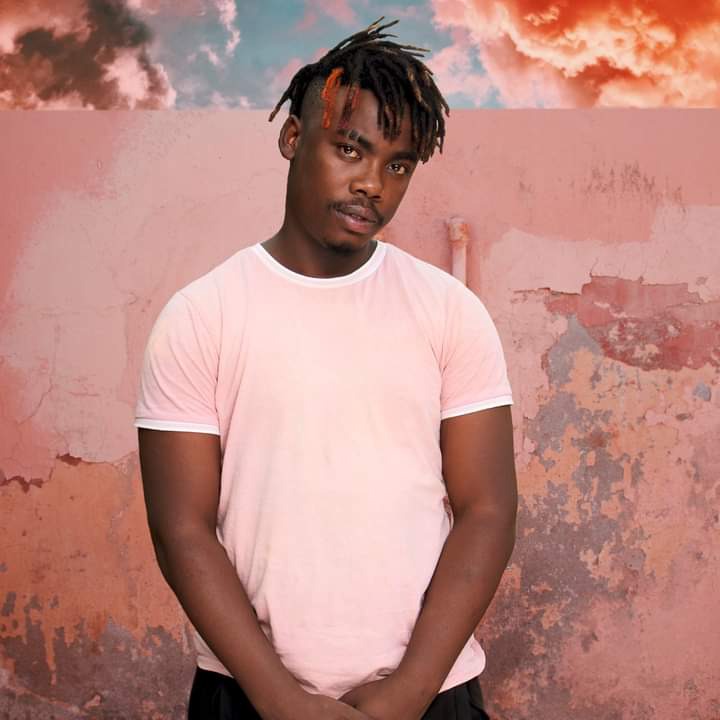 Mr Yoghurt The Paragon is Facebook's most followed Khelo-Rapper with over 82k followers.
About two months ago, Mr Yoghurt The Paragon wrote on social media: "Since I'm struggling with English, how about I start calling myself Khelo-Rap King?" And then one of his fans named Bokamoso Monyela was quick to warn him, commenting: "Remember that there's a guy called Biodizzy."
Lekkersweet worked tirelessly for Khelo-Rap to be recognised as a genre. By 2011, a great bunch of up-and-coming rappers switched from rapping in English to rapping in Khelobedu—including Peazfade, Mayo and Yoghurt. Lekkersweet passionately championed every Khelo-rapper, which spurred them to stay genuine to the genre. Khelo-Rap became a big ripe fruit.
 "I heard Lekkersweet rapping in Khelobedu and told myself that I can do it," Danver Mars told me that Mayo told the SABC 1 crew recently when they were shooting a documentary about their beef.
Speaking of beef, 2011 birthed a major Khelo-Rap diss war between cousins Mayo and Yoghurt, and Danver Mars. The beef began soon after Mayo and Yoghurt released Madhifo, a very influential track that contained raw, witty lyricism; their 2011 song, which jump-started their career as Khelo-rappers. Madhifo became a staple to Khelo-Rap. Unexpectedly, the Khelo-Rap duo Mayo and Yoghurt started dissing the Tonight hitmaker, Danver—who decided to remain unshakable as an English rapper. Distasteful as their beef were, their year-long battle, which entailed vulgarity gave the genre a spotlight; it kind of solidified Khelo-Rap as a genre. Even though the beef was squashed in a fist-fight, it was perceived by many as "the legendary beef of Khelo-Rap." I didn't have as good a time as Mayo and Yoghurt-Danver Mars era. Believe it or not, I still have all of their beef songs. Crazy, right? Well, the duo rappers have now split up; both going solo. Now Mr Yoghurt The Paragon, the Bophelo hitmaker made it to King Monada's 2020 single, Ase Moruti. He's, by far, the most followed Khelo-rapper on Facebook with over 82 thousand followers. More recently— Mayo posted on social media, reminiscing about their beef, and the impact it had on the genre. He posted some dirty lyrics from one of Danver's diss tracks. "My nigger, those were the days," Danver commented. When Lekkersweet was a presenter at Turf FM's Hip Hop Frenzy, the rapper, who has almost half a dozen of music awards nominations under his belt; eleven to be specific, has put dozens of rappers on his show. Even Biodizzy confided recently that he used to be Lekkersweet's huge admirer, and that, I assume, was until Lekkersweet fired some shots at him. Not for a minute did I imagine Lekkersweet beefing with another Khelo-rapper. I was so taken aback.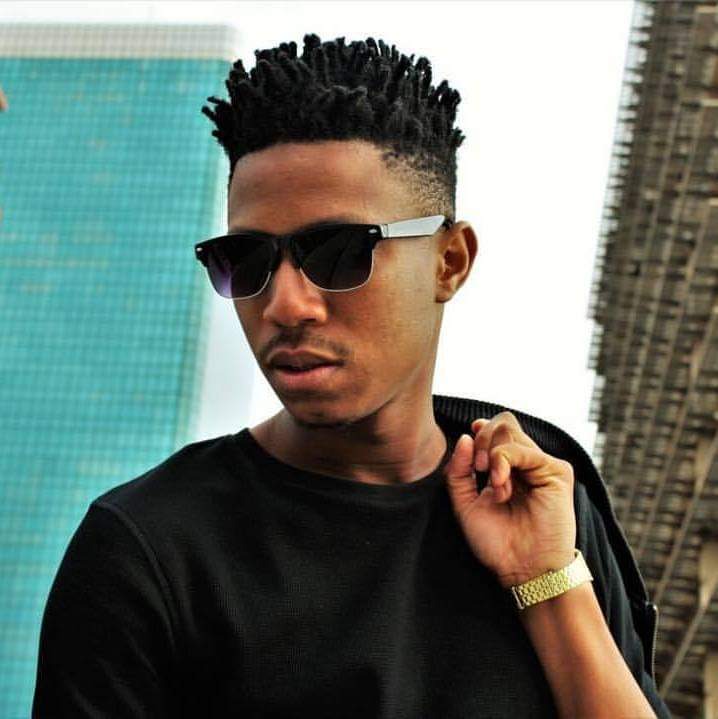 Danver Mars was dissed countlessly by a handful of Khelo-rappers, including Mayo and Yoghurt.
I have a chat with Let It Burn hitmaker Danver Mars about the constant battles he had with Khelo-rappers, and the ongoing fight for Khelo-Rap King title.
PnJ: You were dissed countless times back then by a handful of Khelo-rappers. What do you think was the motivation behind those beefs?
Danver Mars: I was the main target because of the language I used in my music. They thought I couldn't rap in vernac. I've always been an English rapper since the first time I decided to take a pen and a pad to write music. Not that I had anything against rapping in my own language [Khelobedu]…, I knew I was more skilful with the English Rap as I am mostly influenced by American rap artists such as Tupac, Jay-Z, Nas, Snoop Dogg, Dr Dre and predominantly 50 Cent. That's why all of my records prior to the beefs were English Rap songs. The opponents saw it as an opportunity because they thought I will be unable to reply in my language. . . . So, when the time came for me to fight back, I had to make a decision: either to reply to Khelobedu song in English, or in Khelobedu. That's when I realised that you can't go to a gun fight with a knife, so I decided to jump into Khelo-Rap for the beef's sake.
PnJ: Did the beefs you had with those rappers— especially Mayo and Yogurt— had an effect on you musically that you decided to never rap in Khelobedu in your songs anymore?
Danver Mars: I believe that I learnt a lot of lessons in those situations and they're the reasons I am a better artist today. I've grown from that. And— nobody should get me wrong— I am a proud Lobeduan, and will always represent my culture. People need to stop using language as a barrier to culture exposition. You can rap in English and still represent where you come from.
PnJ: What are your perceptions of the ongoing battle for King of Khelo-Rap title between Biodizzy and Lekkersweet?
Danver Mars: As a pioneer, what's yours is just to create. You create a sound; you create a genre of some sort. But just because you came up with a genre doesn't definitely mean that you have to be the King of that genre.Yea, we know he pioneered Khelo-Rap and that he's good at it, but he should be proud of the fact that there are kids [out there] who he inspired to actually say; 'Hey, I want to rap in Khelobedu, because it's the language I grew up speaking.' He should just be happy that he pioneered the sound, and people ran with it.
PnJ: I get your point, bro. So tell me, I know it's kind of unfair to be putting artists against each other, but, in your views, who do you think is doing the most in Khelo-Rap right now between Lekkersweet, Biodizzy and Peazfade?
Danver Mars: I have mad respect for those three artists and, in my opinion, they're the best Khelo-Rap artists we've ever had. Lekkersweet is the pioneer of Khelo-Rap, and he actually coined the genre name itself. The comparison, however, is somewhat hectic, because it's hard to compare them as they differ considerably in terms of sound, style and lyrical content. Lekkersweet does sort of traditional sound which derives from our Lobedu traditional music. Peazfade does Afro beats type of Hip-hop [Khelo-Afro], whereas Biodizzy's very commercially viable— he does radio-friendly type of music. For me, Peazfade is the best to ever do it. You can play his project from track one until the last without skipping a joint. He has proven to be a better artist than many artists, even on a national level. His work speaks for itself.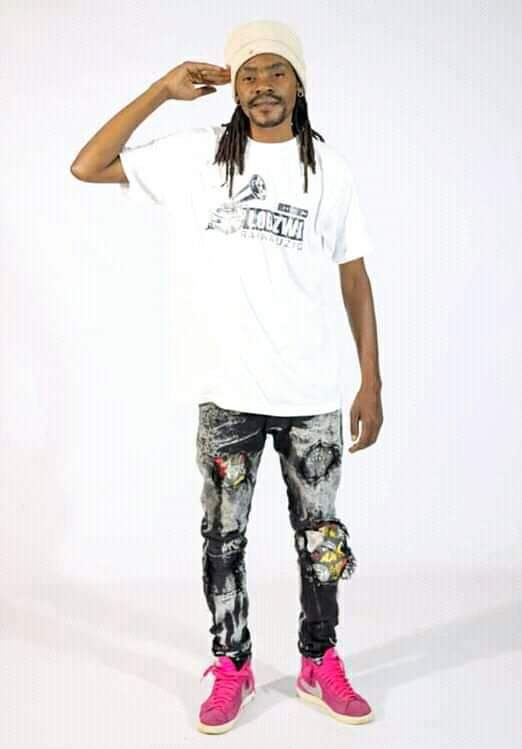 "Khejo" rapper, Mayo released his debut album ''Flavour Ya Khenariki."
I ask Mayo a similar question during our telephone interview and he's in agreement with the Down for Whatever hitmaker. When I questioned him who he thinks does the most currently, Mayo sighed heavily before saying, "I love all of them, but Peazfade is an incredible Khelo-rapper. He has culture, style, message, and intelligence. You can listen to his songs a million times: he has everything.
On the contrary, Biodizzy thinks otherwise! The rapper said on Limpopo Podcast that, prior his stardom, Khelo-Rap wasn't taken seriously. He said with absolute certainty that he's put the genre on the map, and that he's the greatest Khelo-rapper right now. The Boyka hitmaker has catapulted into the limelight after his collaborations with mainstream musicians like Mr Brown, Makhadzi, Prince Benza, Double Trouble, and Madamara singer Lil Meri. He's also featured in Icon LaMaf's new smash hit, Bev ke Bev—one of the greatest Khelobedu songs of 2021. 
"I found the game,'' he admits. "We want someone who has put the genre on the map, right? I think I have changed this game. I think that after I got into the game, everyone started to notice that there's Khelo-Rap. Regardless of what they do, I showed them that there's hope in this game," Biodizzy said in confidence.
Content created and supplied by: pnj_vibes (via Opera News )
Opera News is a free to use platform and the views and opinions expressed herein are solely those of the author and do not represent, reflect or express the views of Opera News. Any/all written content and images displayed are provided by the blogger/author, appear herein as submitted by the blogger/author and are unedited by Opera News. Opera News does not consent to nor does it condone the posting of any content that violates the rights (including the copyrights) of any third party, nor content that may malign, inter alia, any religion, ethnic group, organization, gender, company, or individual. Opera News furthermore does not condone the use of our platform for the purposes encouraging/endorsing hate speech, violation of human rights and/or utterances of a defamatory nature. If the content contained herein violates any of your rights, including those of copyright, and/or violates any the above mentioned factors, you are requested to immediately notify us using via the following email address operanews-external(at)opera.com and/or report the article using the available reporting functionality built into our Platform See More