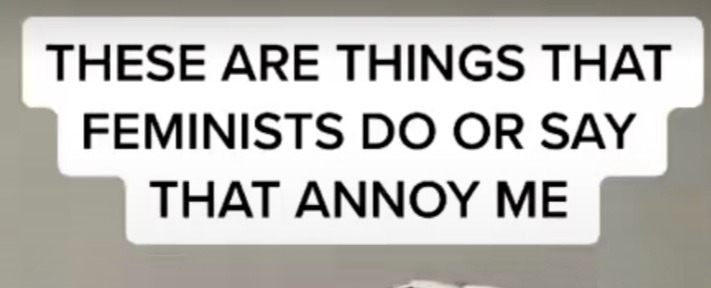 Courtesy of @Tiktok
Last Week Friday, 12 February, South African Tiktok users ended the day on a bad note due to the nasty comments that were made by the famous Youtuber, Troy shepherds,on one of his videos.He is well known for making comedy videos on both tiktok, with a huge number of 1.5 Million followings.His followers as well as others who chose to unfollow him after this stunt, flocked to this post and shared their views regarding what he said but the Tiktoker didn't seem to be bothered or as he claimed, didn't understand what was wrong with his remarks.
His heartbroken and disappointed followers piled up on his comment section to express their disappointments and the disgrace he has shown. Some even asked him to remove the video. Here is what some had to say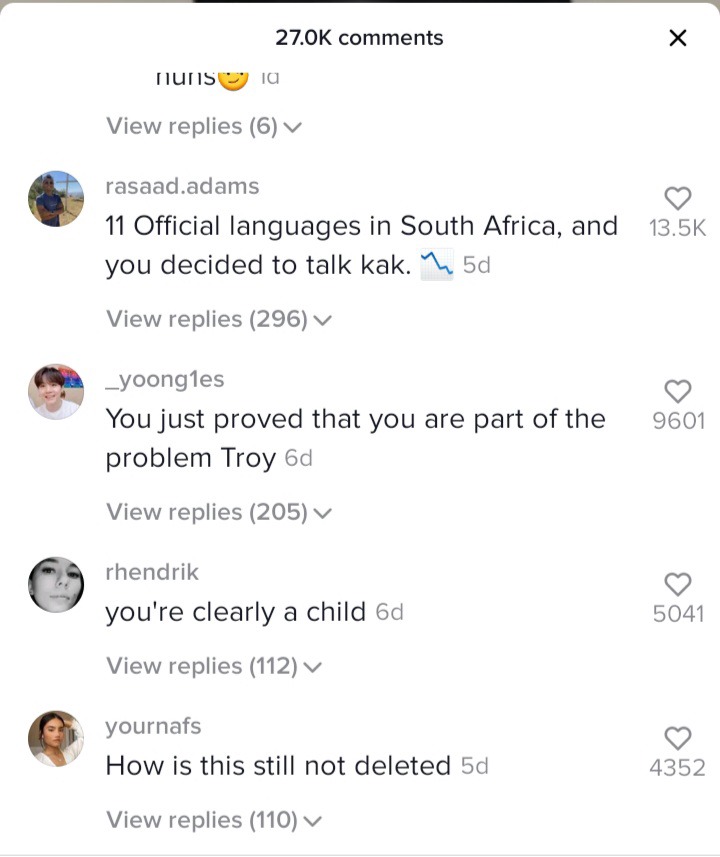 Photo [email protected]
Amongst the furious followers, there were a few that shared how this video was taken too personal, some were even suggesting that most women are angry at him because they relate to the remarks that he made. One of the followers shared her view:"@itscodi1:you know why gender based violence rates are so high in our country, Troy? It's because of the deep rooted misogyny, that you've proved to be apart of"
This is what Troy had to say in response to that post"@troysheperds:I am not a misogynist. What does this video have to do with GBV? I'm not being sarcastic I want to truly understand where I went wrong with this." Could he really not know where he went wrong or is he just acting ignorant? Could it be that his followers took it too personal?
Yesterday the issue was trending at Instagram where a user complied an audio from his morking video with a compilation of videos of the news from the past years regarding GBV and all the activities that have occurred throughout these years. He might have taken it too far with the remarks and might have rubbed salt in his viewers' wounds but he must have learnt something from this.
Content created and supplied by: LehlohonoloAngel (via Opera News )