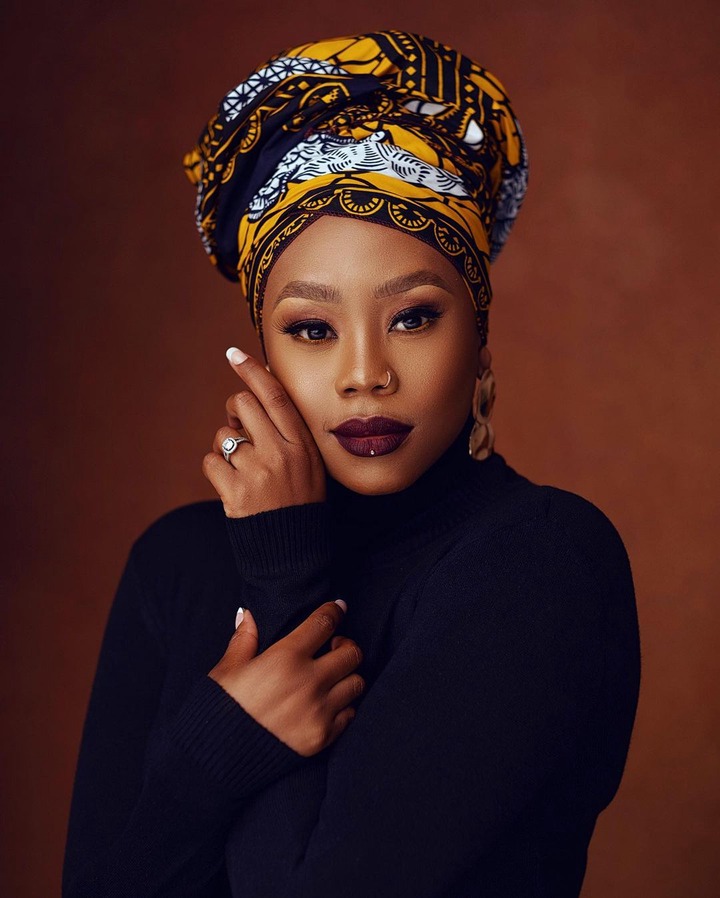 Bontle Modiselle Moloi's beauty is undisputed, she has been doing everything under the sun without the attempt to fail. And beauty is one of her things, when it comes to make ups, dread locks or whatsoever she will serve you as it is.
The choreographer almost gave her fans a heart attack, well that is if they took some time to read her caption very well. She posted a picture of herself with a bold head, and Nadia Nakai made sure to let her know that she had lost hope on her.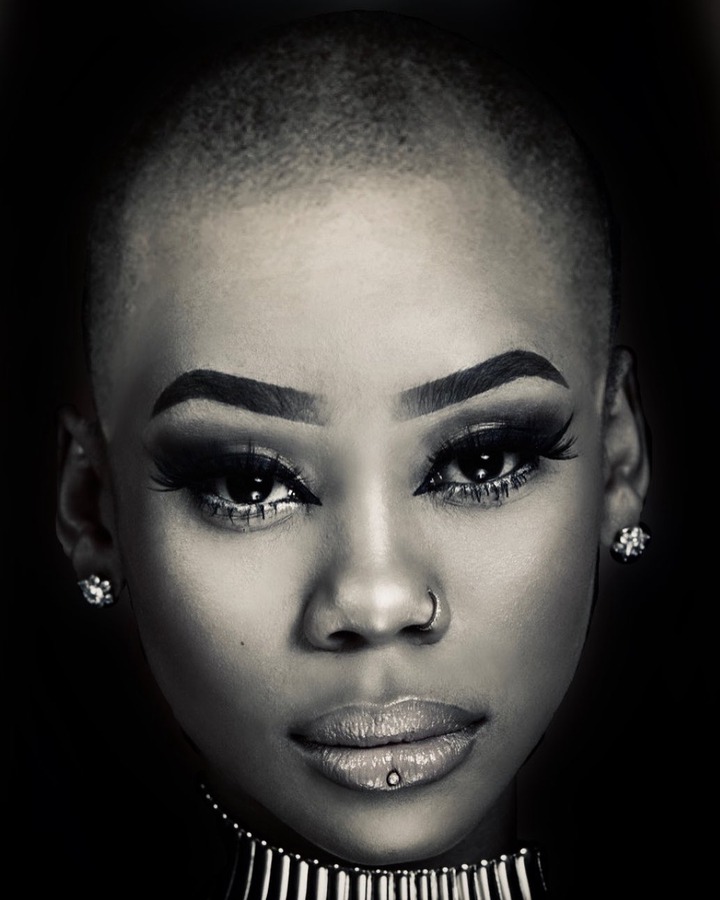 Nadia commented and said" I literally almost started screaming, i love your locks", she said. Other celebrities like Busiswa, commented letting her know that she was beautiful as well.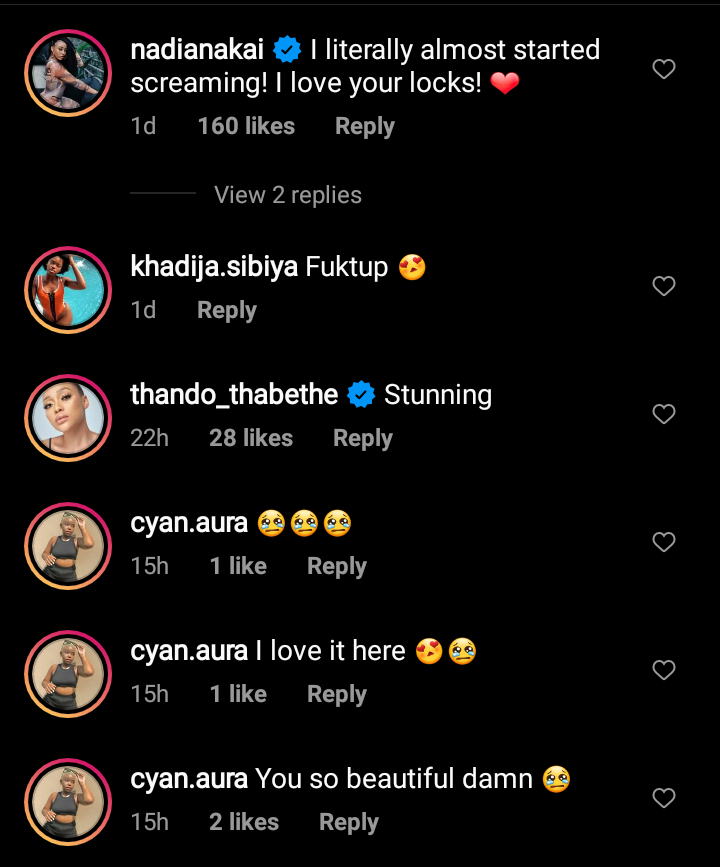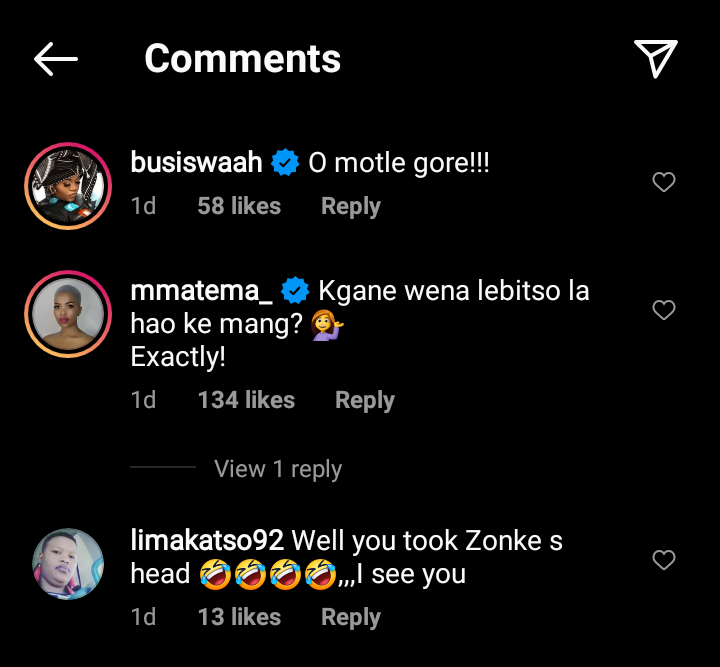 Another fan commented that " I rate you'd rock it regardless, your eyes would pop", said another fan who noticed her beautiful yes with he bold head.

As we all know that we have seen Bontle without her dread locks, even if yo can look at her pictures from way back. She posted her picture with a caption " P.S, Don't panic. I am nowhere near this point, so i won't be chopping my locs anytime soon. Merely throwing it forward to a possible further embrace, but this a long way away. Mara jealous down, le ka chiskop ke motle shem", she said.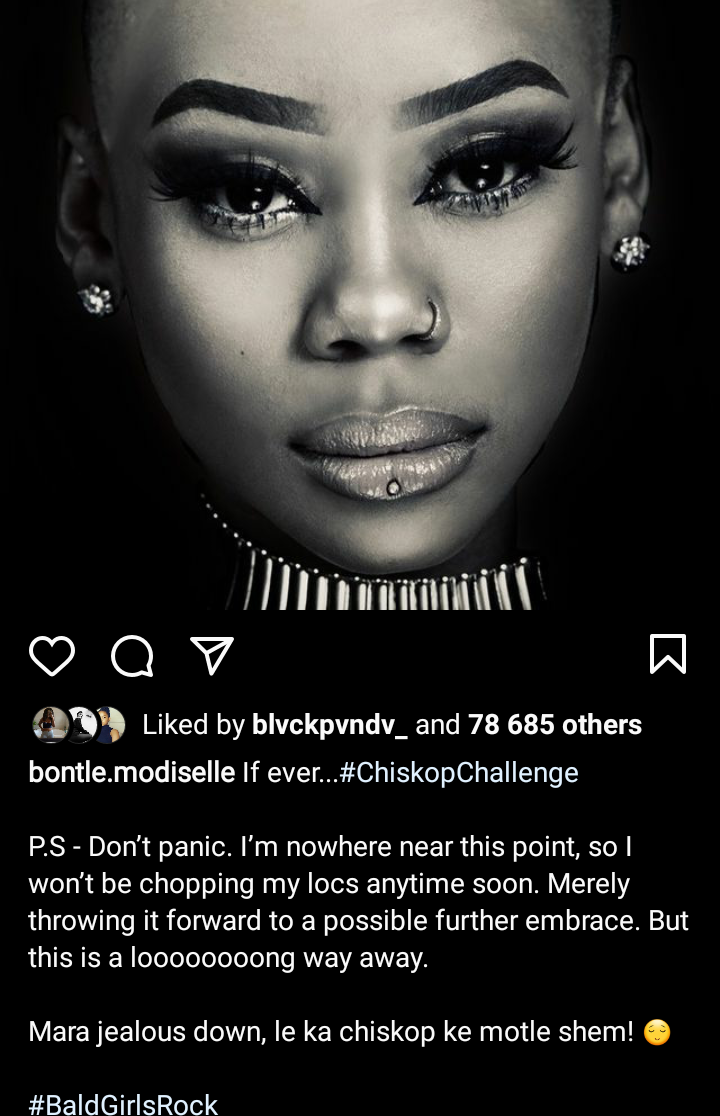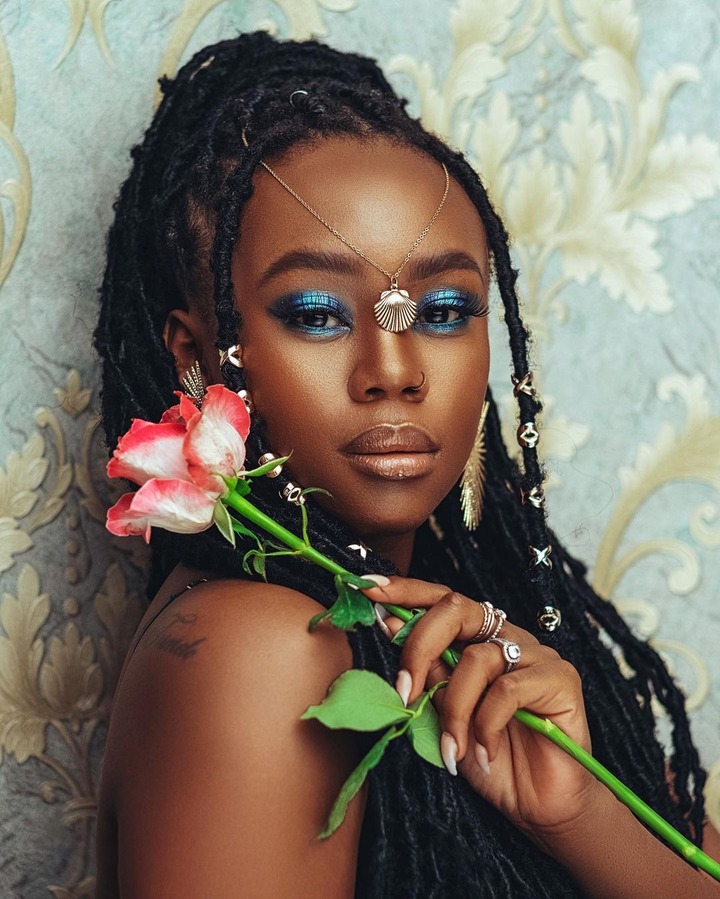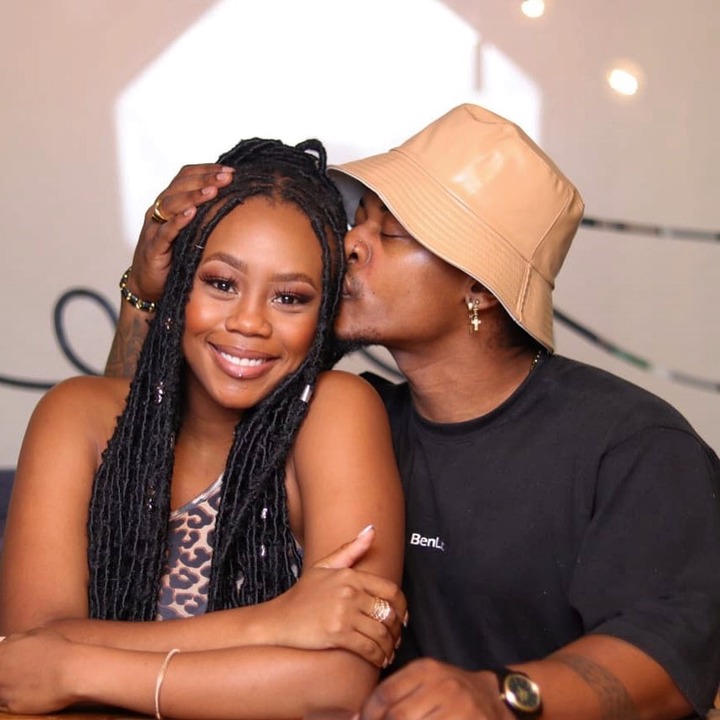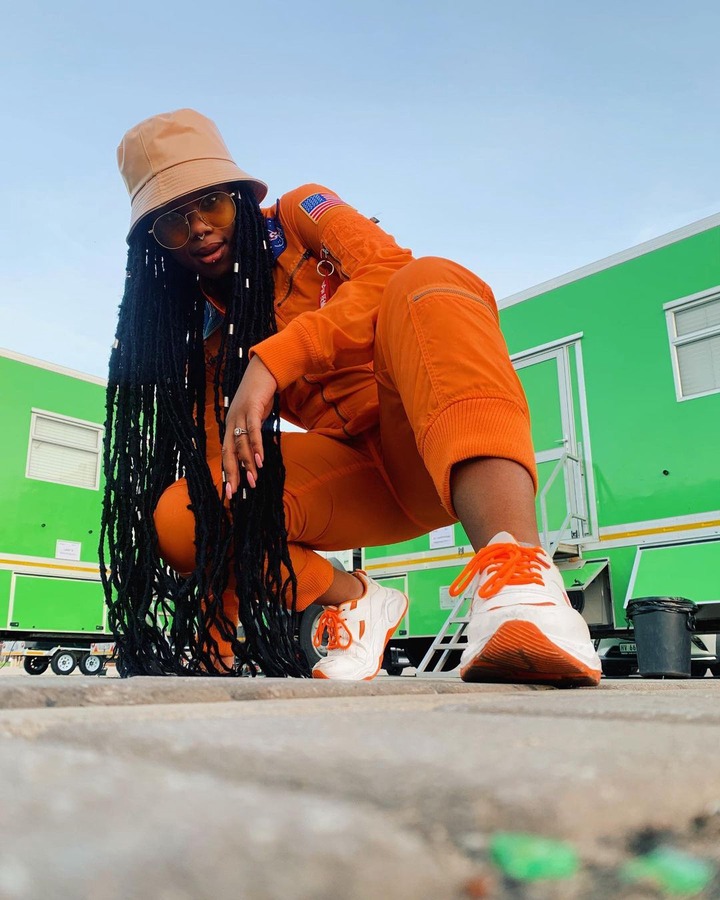 Ipersonally think that even with her bold head on, she is still a show stopper, what do you think?. Share your opinion with me. Don't forget to like share and follow for more Galaxy8 news.
Content created and supplied by: Galaxy8news (via Opera News )