Kim Kardashian is an American media personality, socialite, model, businesswoman, stylist, producer, and actress. she was born on 21 October 1980. She first gained media attention as a friend and stylist of Paris Hilton but received wider notice after a 2002 sex tape .later that year, she and her family began to appear in the reality television series keeping up with the Kardashian.kim has developed an online and social presence including hundreds of millions of followers on Twitter and Instagram.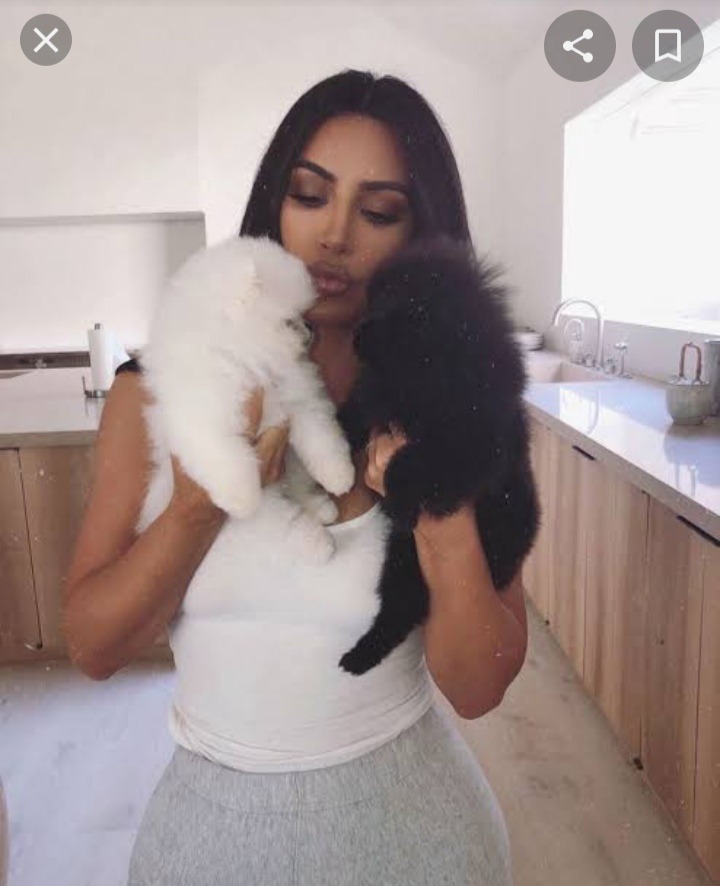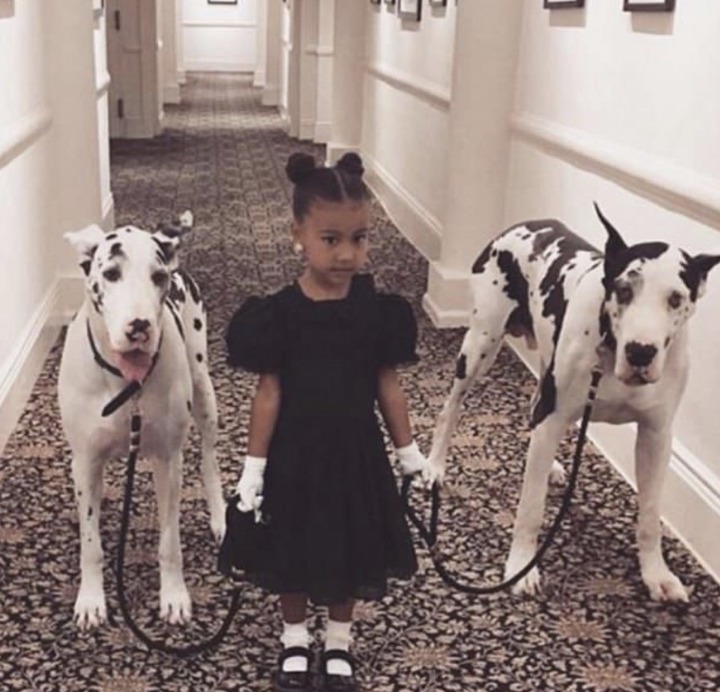 kim seems to be loving pets so much , she is currently petting three Pomeranian ,sushi, sake and soba sauce. She now introduced a new pet (lizard)as on of the family pet.
Here is the new pet to the family.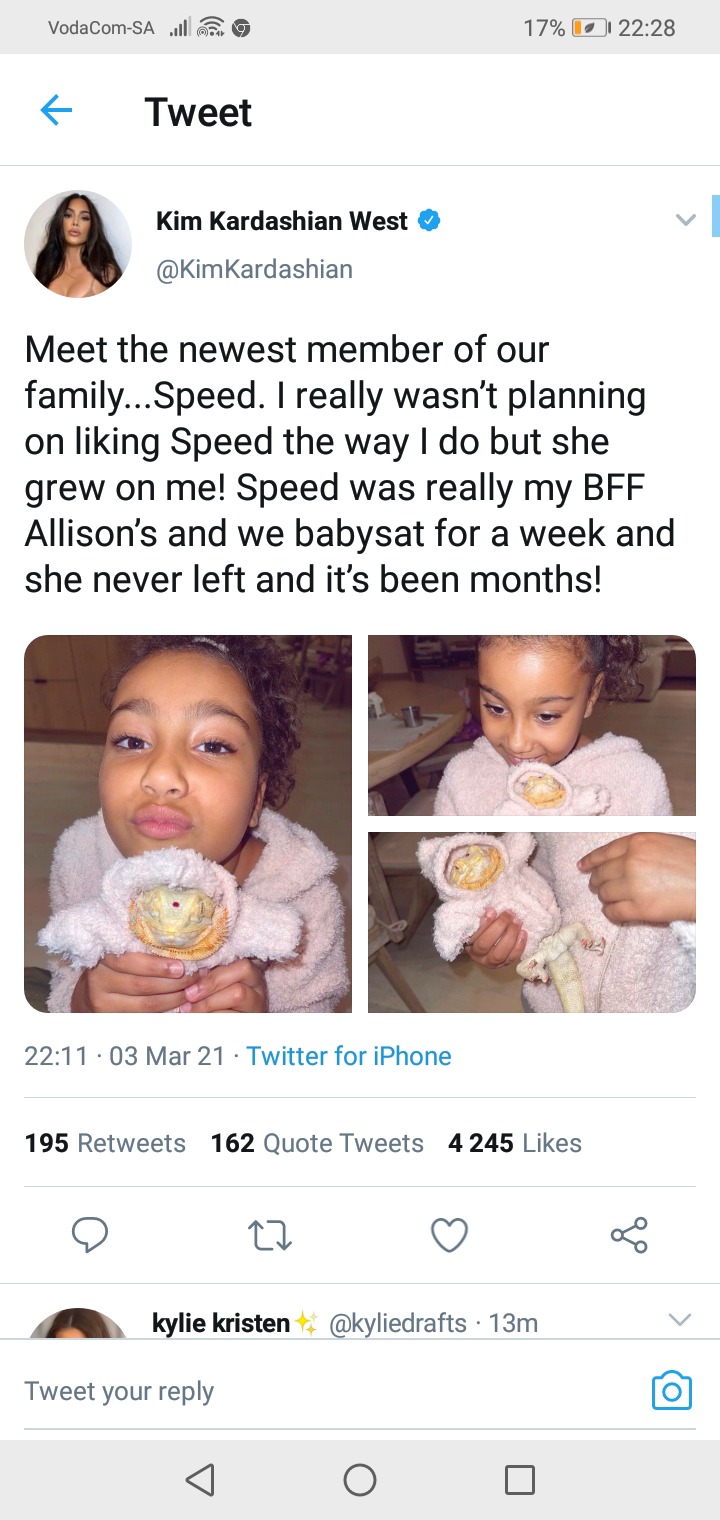 "she got a makeover with custom skims cozy and even the lil uzi jewel(speed actually got the jewel a few months back North always knows what's up) north and her bearded dragon go everywhere together ,it's kinda cute.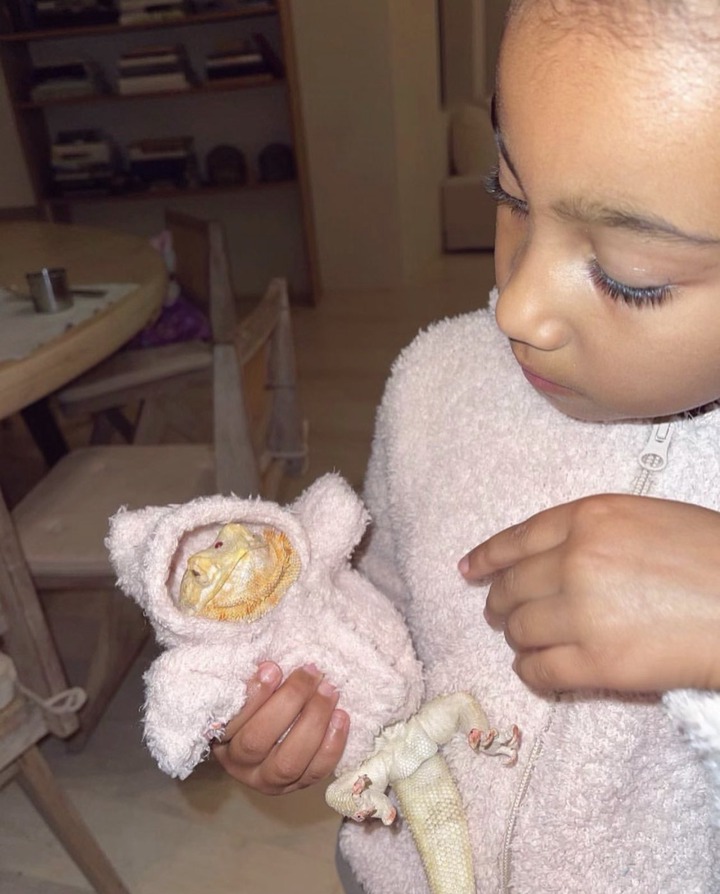 source_Twitter
Kim Kardashian 's page.
Content created and supplied by: Bee-Entertainment (via Opera News )