Yah eish nayi le gender guys that seems to like posting on social media without checking the if the picture correspond with what's happening around them.
This lady took to social media and posted this pictures of her where it seems she's driving the car and she's going very fast the way she's sitting and holding the steering wheel of the car.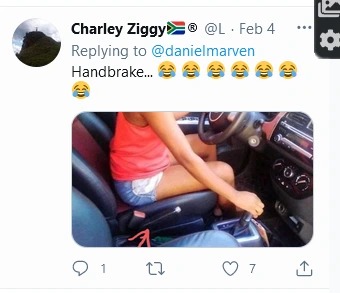 On the above picture tweeps noticed that the handbrake is still up to show that the car is not moving at all, amsure she didn't think of that when posting her pictures.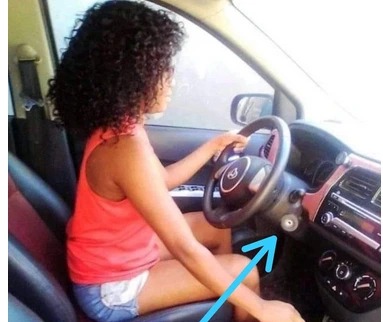 Secondly is the keys to the car and the ignition can be visible that there are no keys and it's obvious that this key is not the keysless cars because of the ignition.
Another tweep noticed that her feet are on the pedals but she's changing gears as her hand is on the gear leaver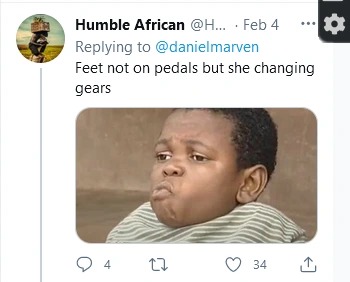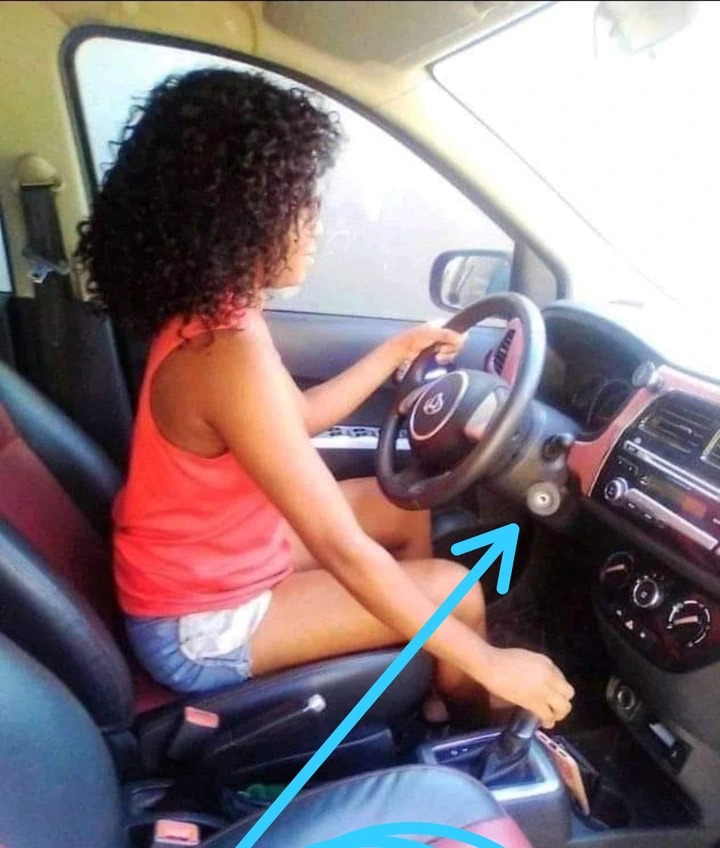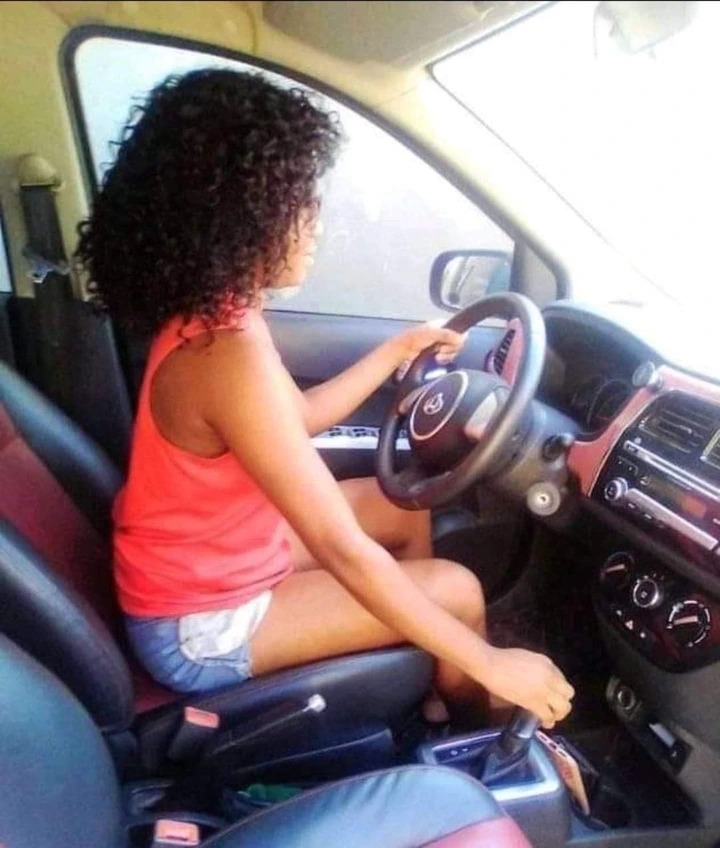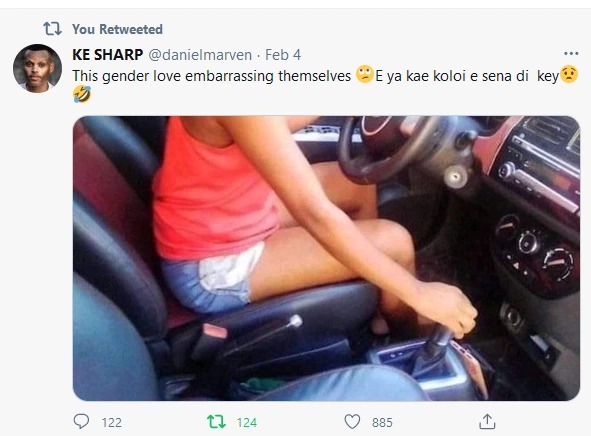 Check first your pictures before you can take them to social media and embarrasse yourself and get social media talking all about your blunder.
Content created and supplied by: Jimfoxx03 (via Opera News )